Version
Download

68

File Size

4.00 KB

File Count

1

Create Date

August 7, 2018

Last Updated

November 23, 2018
Volume-7 Issue-12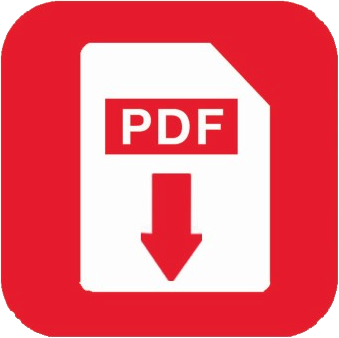 Download Summary Book
S. No

Volume-7 Issue-12, September 2018

, ISSN: 2278-3075

 (Online)




Published By: Blue Eyes Intelligence Engineering & Sciences Publication

Page No.

1.

Authors:

Steven Valentino E. Arellano, John Mark Gabriel N. Caguicla, Lawrence Alexis P. Desuasido

Paper Title:

Sign Language and Speech Translation Wearable Device with Android Application for Special Education Schools in the Philippines

Abstract: The Sign Language and Speech Translation System through Smartphone with Android Application (Sign Speak) utilizing a Wearable Device was developed to have bidirectional communication assistance for speech and hearing-impaired (HI) students. This was also to fulfill the lack of Special Education (SPED) teachers specialized in HI. The wearable device (glove) will be connected through Bluetooth to smartphone with installed application, and it will translate the sign language gestured by HI student into speech upon wearing it. Likewise, audible speeches of SPED teacher and/or other non-impaired individuals will also be translated into texts being display on the smartphone. HI and non-impaired students, and teachers of one of the public SPED schools in the Philippines tested the system and also served as respondents to the conducted survey. Obtained results indicated that the translation system of different sign language gestures and speeches were accurate and reliable. Generally, this would be a modern communication device for all speech and hearing-impaired people.

Keywords: Android Application, Sign Language Translation, Wearable Device.


References:

American Sign Language [Online]. (May 2017). Available: https://www.nidcd.nih.gov/health/american-sign-language.

Bonato. Wearable sensors and systems. IEEE Engineering in Medicine and Biology Magazine, 29 (3), pp. 25-36.

Flex Sensor. (May 2017). Available: https://www.spectrasymbol.com.

Butler, "Android: Changing the mobile landscape", IEEE Pervasive Computing, vol. 10 (1), 2011, pp. 4-7.

Gandhewar and R. Sheikh, "Google Android: An emerging software platform for mobile devices", International Journal on Computer Science and           Engineering, vol. 1 (1), 2010, pp. 12-17.

W. Kim, H. J. Kim, and T. J. Nam, "M. Gesture: An Acceleration – Based Gesture Authoring System on Multiple Handheld and Wearable Devices", 2016 ACM CHI Conference on Human Factors in Computing Systems, 2016, pp. 2307-2318.

S. Shaik, G. Hossain, and M. Yeasin, "Design, development and performance evaluation of reconfigured mobile Android phone for people who are blind or visually impaired", 28th ACM International Conference on Design of Communication, 2010, pp. 159-166.

E. Joorabchi, A. Mesbah, and P. Kruchten, "Real challenges in mobile app development", Empirical Software Engineering and Measurement, ACM IEEE International Symposium, 2013, pp. 15-24.

2.

Authors:

Ajay Singh, M. P. S Chawla

Paper Title:

Zigbee and RF Module based Solar Panel Monitoring System

Abstract: Solar energy is now accepted as an important source of renewable energy, thus real time information of a panel's system becomes a major concern. This paper illustrates about the hardware and software execution of continuous wireless monitoring system for solar panel located in remote areas. XBee module is used as a wireless sensor network which is low power consumption device. Short time delay characteristics and simple to develop, low cost leads to high data reliability. The proposed system has a sending end and another one as receiving end. This system monitors the Solar Panel Temperature, Humidity, Panel Current and voltage, as well the power. At the receiving end, X-bee module receives the sensor data and sends it to the central system. Python language is used to stored continuous data in Postgre SQL database. The stored data in database can be observed in the Web Page through internet.

Keywords: Sensors, Arduinoatmega 2560 Microcontroller, X-bee s2 Module, Coordinator and Router, direct sequence spread spectrum XCTU, Postgre SQL Database. 


References:

Souvanik Bandyopadhyay and M.P.S. Chawla. "Solar Panel Ambient Characteristics Wireless Monitoring From "Any Remote Location". International Journal of Electrical, Instrumentation and Electronics Engineering". Volume 1 Issue 1, MAT Journals 2017.

Xihai Zhang, Jiali Du, Chengguo Fan, Dong Liu, Junlong Fang, Lingshu Wang. A Wireless Sensor Monitoring Node Based on Automatic Tracking Solar-powered Panel for Paddy Field Environment." IEEE Internet of Things Journal Volume: 4, Issue 5, Oct. 2017.

Fang Chen, Linlin Qin, Xiaofeng Li, Gang Wu, Chun Shi. "Design and Implementation of ZigBee Wireless Sensor and Control Network System in Greenhouse". 36th Chinese Control Conference July 26-28, 2017, Dalian, China.

Rasha Talal Hameed , Omar Abdulwahabe Mohamad ,Omar Talal Hamid, and Nicolae apus. "Patient monitoring system based on e-health sensors and web services". Electronics, computers and Artificial Intelligence (ECAI), 2016 8th International Conference.

Syafii, Muhammad Ilhamdi Rusydi, Roni Putra, Muhammad Hadi Putra. "Real Time Measurement of Grid Connected Solar Panels Based on Wireless Sensors Network". International Conference on Sustainable Energy Engineering and Application (ICSEEA), 3-5 Oct. 2016.

Anchali Patankar and Prof. Sandeep Mahajan. Review Paper on Efficiency Improvement of Photovoltaic Panel by using Thermoelectric Effect. IJSRD- International Journal for Scientific Research Development| Vol. 2 Issue 12, 2015.

Swapnali U. Galande, Prof. Smita V.Kulkarni and Prof. R.D.Patane. "Solar Power Wireless Monitoring Based On Embedded System". IJISET-International Journal of Innovative Science, Engineering Technology, Vol.1, 4 June 2014.

Simon Siregar and Duddy Soegiarto. "Solar Panel and Battery Street Light Monitoring System Using GSM wireless communication system".  Information and Communication Technology (ICOICT), 2014 2nd International Conference, 28-30 May 2014.

Taufik Ibnu Salim, Hilman Syaeful Alam, Rian Putra Pratama, Irfan Asfy, Fakhry Anto and Aris Munandar. "Portable and Online Water Quality Monitoring System using Wireless Sensor Network". Second International Conference on Automation,

Cognitive Science, Optics, Micro Electro-Mechanical System, and Information technology (ICACOMIT), October 23, 2017, Jakarta, Indonesia.

Purnima, Neetu Rout, Rahul Tiwary,  Renuka Bhandari.  "Zigbee and GSM based patient health monitoring system". International Journal of Advanced Research in Electrical,Electronics and Instrumentation Engineering Vol. 3, Issue 1, January 2014.

Kartik Rathod, Nilay Parikh, Aesha Parikh and Prof. Vrushank Shah. Wireless automation using ZigBee protocols. Wireless and Optical Communications Networks (WOCN), 2012 Ninth International Conference, 20-22 Sept. 2012.

Arbab Waheed, Ahmad,Naeem, Jan Saeed Iqbal and Chankil Lee. "Implementation of ZigBee-GSM based Home Security Monitoring and Remote Control system". Circuits and Systems (MWSCAS), 2011 IEEE 54th International Midwest Symposium, 7-10 Aug. 2011.

Muthu Ramya. C, Shanmugaraj. M and Prabakaran. R. "Study on Zigbee Technology". 3rd International Conference on Electronics Computer Technology, 2011.

Sahil Rajput , Dr S Vadivel and Sujala D Shetty. "Design and Security Analysis of web application based and web services based Patient Management System (PMS)". IJCSNS International Journal of Computer Science and Network Security, VOL.10 No.3, March 2010.

Peter Wetton. "Providing reliable sensing and control using Zigbee wireless networks", July 2006.
https://ijitee.org/wp-content/uploads/2017/08/logo.png
0
0
IJITEE Journal
https://ijitee.org/wp-content/uploads/2017/08/logo.png
IJITEE Journal
2018-08-07 11:17:00
2018-11-23 07:38:42
Volume-7 Issue-12