Version
Download

43

File Size

4.00 KB

File Count

1

Create Date

October 7, 2018

Last Updated

November 23, 2018
Volume-8 Issue-1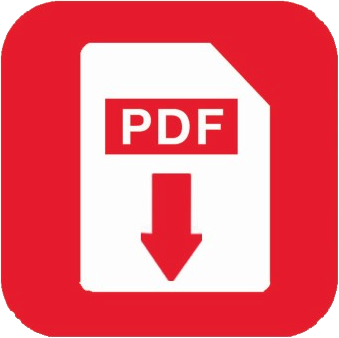 Download Summary Book
S. No

Volume-8 Issue-1, November 2018

, ISSN: 2278-3075

 (Online)




Published By: Blue Eyes Intelligence Engineering & Sciences Publication

Page No.

1.

Authors:

Chandramouli, Kodandarama

Paper Title:

Women Domestic Workers in India: An Analysis

Abstract: There has been a significant increase in the number of women domestic workers in India in recent times. The domestic service is now accepted as an important category of livelihood. The domestic labour debate was particularly prominent in the western academia amongst feminists in the 1960s and 1970s. The steep decline in agrarian produce and livelihood security in rural areas has caused migration of rural people to urban areas. The number of women domestic workers is constantly growing in the informal sector of urban India. Domestic work has remained unorganized, unrecognized and unrewarding for the domestic workers. The domestic workers are denied of minimum wages, healthy work period, safe working conditions and other benefits in the absence of trade unions and state intervention. The women domestic workers do not have support networks and civil society support under the existing circumstances. They experience exploitative situations and multi-faceted abuses. The national and international legal instruments are largely ineffective under the existing circumstances.

Keywords: Women Domestic Workers, Domestic work has Remained Unorganized, The Domestic Workers Are Denied of Minimum Wages,


References:

Anderson, Bridget (2000) Doing the Dirty Work? The Global Politics of Domestic Labour, London, New York: Zed Books.

Bhattacharya, Shrayana and Shalini Sinha (2009) Domestic Workers in India: Background and Issues, ILO, Geneva, Switzerland.

Caplow, Theodore (1954) The Sociology of Work, University of Minnesota Press, Minneapolis, USA.

Cassier, N and Addati, L (2007) Expanding Women's Employment Opportunities: Informal Economy Workers and the need for Childcare, Working Paper, ILO, Geneva.

Colen, S (1989) Just a Little Respect, West Indian Domestic Workers in New York City, in Muchachas No More: Household workers in Latin America and the Caribbean (eds) E.M.Chaney, M Garcia Castro, Temple University Press, Philadelphia, USA, pp.171-194.

D'Souza, Asha (2010) Moving towards decent work for domestic workers: An overview of the ILO's work, oit.org

Deshingkar, P., P. Sharma, S. Kumar, S. Akter and J. Farrington (2008) Circular Migration in Madhya Pradesh: Changing patterns and Social Protection Needs. The European Journal of Development Research, 20(4): 612–628.

England, K and Stiell, B (1997) They think you're as stupid as your English is: constructing foreign domestic workers in Toronto, Environment and Planning, 29: 195-215.

Ghosh, Jayati (2013) Women's Work in the India in the Early 21st Century, India Today: Looking Back, looking forward, catalog.ihsn.org

Gupta, Sen and Anindya Hajra (2007).Prevention of Sexual Harassment at Workplace. A Handbook. Calcutta: Sanhita.

Hazarika, Bipul., Saswata Ghosh., Aparajita Chattopadhyay., Amlan Majumdar and Sunit Kumar (2002) Women Domestic Workers: Their Life, Problem and Dream, Centre for Women's Studies, University of North Bengal, Darjeeling, West Bengal, India.

International Labour Organization (2015) Indispensable yet unprotected: Working conditions of Indian domestic workers at home and abroad, Geneva, Switzerland, ilo.org

Irudaya, Rajan S (2010) Migrating for Domestic Work from India, In Defence of the Rights of Domestic workers, Labour File, 8(1-3):22-34.

Jagori (2004) Rights and Vulnerabilities. A Research Study of Migrant Women Workers in the Informal Sector in Delhi, New Delhi, India.

Kanji, Nazneen and Kalyani Menon ( 2001) What does the Feminisation of Labour Mean for Sustainable Livelihoods?' Opinion, London: IIED, www.glow- boell.de 

Kantor, Paula., Unni Jeemol and Rani Uma (2006) Decent Work Deficts, Economic and Political Weekly, 2006, 27th May Issue.

Kaur, Ravinder (2006) Migrating For Work: Rewriting Gender Relations, In Sadhna Arya & Anupama Roy (eds.) Poverty, Gender and Migration: Women migration in Asia, Sage Publications, New Delhi, India.

Khan, Mariam, Seedat., Gunasekaran Dharmaraja and Sinethemba Sidloyi (2011) A New Form of Bonded Labor: A Comparative Study between Domestic Workers of South Africa and India, researchgate.net

Majid, Abdul (2000) Legal Protection to Unorganized Labour: Types and Causes, Deep and Deep Publications Ltd, New Delhi, India.

Mantouvalou, Virginia (2006) Servitude and Forced Labour in the 21st Century: The Human Rights of Domestic Workers Industrial Law Journal, 35: 395-414.

Mehrotra, Surbhi Tandon (2008) Rights and Dignity: Women Domestic Workers in Jaipur, Research and fact finding by Mewa Bharati, New Delhi: Jagori.

Menon, Kalyani and Gautam Bhan (2008) Swept off the Map. Surviving Eviction and Resettlement in Delhi, Delhi: Yoda Press.

Neetha, N (2004) Making of Female Bread Winners: Migration and Social Networking of Women Domestics in Delhi, Economic and Political Weekly, April: 1681-1688..

Neetha, N and Palriwala Rajini (2011) The Absence of State Law: Domestic Workers in India, Canadian Journal of Women and Law, 23(1): 97-119.

Poonam, K (2016) Domestic Workers in Karnataka: The Battle for Decent Pays & Working Conditions Still Goes on, September 08, ezinearticles.com

Prakasam, Seepana (2011) Employment and living conditions of female domestic workers: Case study of Chandigarh, Man and Development: 41-54.

Radhakrishnan, Lakshmi (2012) Articulating Social Justice through Rights: The Case of Domestic Workers in India, Social Action, 62: 256-271.

Raghuram, Parvati (2001) Castes and gender in the Organization of Paid Domestic Work in India, Work, Employment and Society, 15(3):71-84.

Ray, Raka and Qayum, Seemin (2009) Cultures of Servitude. Modernity, Domesticity and Class in India, Stanford: Stanford University Press.

Roberts, D.E (1997) Spiritual and Menial Housework, in a Yale Journal of Law and Feminism, 9: 51.

Rustagi, Preet (2009) Women's Work and Indian Labour Markets' in Bhaswati Das and Vimal Khawas (eds.), Gender in Development. Concerns for the 21st Century, Jaipur: Rawat.

Seetha, Sharma and Asha Iyer (2010) Domestic workers and Trafficking, , In Defence of the Rights of Domestic workers, Labour File, 8(1-3):35-42.

Tandon, Pankhuri (2012) Domestic Workers: How to Give Them Their Due, Center for Civil Society, Researching Reality Summer Internship Program, p.39, papers.ssrn.com

2.

Authors:

Polamarasetty Lavanya, Nihar Ranjan Panda, Y. P. M. Surya Kiran

Paper Title:

Secure LSB STEGO Image Transmission using Visual Cryptography and RSA Encryption

Abstract: Real-time image and video Steganography applications usually belong to the range between soft and firm real-time applications. Secret Data embedding in image and video mediums introduce additional real-time requirements except the basic Steganography's. Multimedia is a common target for hiding and transmitting information. Specifically, the methods of audio hiding discussed until now include methods like LSB. This paper includes the proposal of specific case models such as Steganography of the total of Visual Cryptography schemes of black and white images. They provide security robustness and higher capacity, by definition, under the correct use.

Keywords: Steganography, Specifically, Methods Like LSB, Cryptography Schemes of Black and White Images.


References:

Chhabra, N.: Visual Cryptographic Steganography in Images. JCSNS Int. J. Comput. Sci. Netw. Secur. 12(4), 126 (2012) 2. Kumar, A., Pooja, K.: Steganography-A data hiding technique. Int. J. Comput. Appl. 9(7), 19 (2010)

Ravi Kumar Naidu, T., Gowtham Prasad, T.V.S., Mamatha, P.G.: An approach of robust high capacity audio steganography and cryptography using LSB algorithms. Int. J. Eng. Trends Technol. (IJETT). 9(10), 521–523 (2014)

Fallahpour, M., Megı´as, D.:High capacity method for real-time audio data hiding using the FFT transform. Span. Min. Sci. Innov. FEDER, SI2007-65406-C03-03 E-AEGIS and CONSOLIDER CSD2007-00004 ARES

Puech, W., Rodrigues, J., Develay-Morice, J.E.: A new fastreversible method for image safe transfer. J. Real-Time Image Proc. 2(1), 55–65 (2007)

Kaur, M., Kaur, M.S.: Survey of Various Encryption Techniquesfor Audio Data. Int. J. Adv. Res. Comput. Sci. Softw. Eng., 4(5), ISSN:2277 128X, (2014)

Tamimi, A.A., Abdalla, A.M.: An audio shuffle-encryptionalgorithm In: Proceedings of the World Congress on Engineering and Computer Science WCECS 2014, 22–24 October, 2014, San Francisco, USA

Fatima, Z., Khanna, T.: Audio steganography using DES algorithm. In: Proceedings of the 5th National Conference; INDIACom-2011, Computing For Nation Development, March 2011

Shaikh, A., Solanki, K., Uttekar, V., Vishwakarma N.: Audio Steganography And Security Using Cryptography. Int. J. Emer. Technol. Adv Eng., ISO 9001:2008 Certified Journal, 4(2), (2014)

Padmashree, G., Venugopala, P.S.: Audio stegnographyandcryptography: using LSB NAlgorithm at 4th and 5th LSB layers. Int. J. Eng. Innov. Technol. (IJEIT) 2(4), 177 (2012)

Guntupalli, N., Raju P.D.R., Cheekaty, S.: An introduction todifferent types of visual cryptography schemes. Int. J. Sci. Adv. Technol., 1(7), ISSN:2221–8386, (2011)

Shinde, A., Prabhudesai, N.R., Sable, S.B., Madhuri, L.: Enhanced security system for real time applications using visual cryptography. Int. J. Innov. Technol. Adap. Manag. (IJITAM), 1(10), ISSN: 2347–3622, (2014)

Al-Othmani, A.Z., Manaf, A.A., Zeki, A.M.: A survey onsteganography techniques in real-time audio signals and evaluation. IJCSI Int. J. Comput. Sci. Issue, 9(1), (2012)

Revenkar, P.S., Anjum, A., Gandhare, W.Z.: Survey of visualcryptography schemes. Int. J. Secur. Appl. 4(2), 49 (2014)

Suklabaidya, A., Sahoo, G.: Visual cryptographic applications.Int. J. Comput. Sci. Eng. (IJCSE) 5(6), 464 (2013)

3.

Authors:

Hoai Nam Vu, Ngoc Hung Dang

Paper Title:

An Improvement of Traffic Incident Recognition by Deep Convolutional Neural Network

Abstract: Traffic incident is the source of many problems that cause economic and human life damages, especially in developing countries. There has been a great amount of research which focuses on early warning traffic incident on the road. Although some researches are able to achieve promising results, the problem of traffic incident detection is still far from completely solved due to the difficult situations such as weather condition, a group of vehicles traveling at the same time. In this paper, we propose a method, which takes advantage of recent deep learning model in vehicle detection and recognition to detect traffic event on separate lanes. Experimental results on real-world dataset prove that the proposed method is effective in locating incidents happing while ensuring real-time scenario of the system.

Keywords: Deep Convolutional Neural Network, Traffic Incident, Pattern Recognition


References:

Khattak, A., Wang, X., Zhang, H.: "Incident management integration tool", IET Intell. Transp. Syst., 2012, 6, (2), pp. 204-214

Wang, J., Li, X., Stephen, S., et al.: "A hybrid approach for automatic incident detection", IEEE Trans. Intell. Transp. Syst., 2013, 14, (3), pp. 1176-1185

Ahmed, F., Hawas, Y.E.: "A fuzzy logic model for real-time incident detection in urban road network". Proc. Int. Conf. on Agents and Artificial Intelligence, Barcelona, Spain, February 2013, pp. 465-472.

Dipti, S., Xin, J., Ruey, L.C.: "Evaluation of adaptive neural network models for freeway incident detection", IEEE Trans. Intell. Transp. Syst., 2004, 5, (1),

Xiao, J., Liu, Y.: "Traffic incident detection by multiple kernel support vector machine ensemble". Proc. IEEE Int. Conf. on Intelligent.

Ren, Jianqiang, et al. "Detecting and positioning of traffic incidents via video-based analysis of traffic states in a road segment." IET Intelligent Transport Systems 10.6 (2016): 428-437.

Tian, Q.F., Chen, Y.Z., Zhang, L.G.: "Incident detection in urban freeway traffic based on adaptive algorithm", J. Trans. Eng. Inf., 2010, 8, (4), pp. 99 - 103, 125.

Chakraborty, Pranamesh, et al. Outlier Mining Based Traffic Incident Detection Using Big Data Analytics. No. 17-05869. 2017.

Asakura, Yasuo, et al. "Incident detection methods using probe vehicles with on-board GPS equipment." Transportation Research Part C: Emerging Technologies (2016).

Gu, Yiming, Zhen Sean Qian, and Feng Chen. "From Twitter to detector: Real-time traffic incident detection using social media data." Transportation research part C: emerging technologies 67 (2016): 321-342.

Steenbruggen, John, EmmanouilTranos, and Piet Rietveld. "Traffic incidents in motorways: an empirical proposal for incident detection using data from mobile phone operators." Journal of transport geography 54 (2016): 81-90.

Vu N., Pham C. (2018) Traffic Incident Recognition Using Empirical Deep Convolutional Neural Networks Model. In: Cong Vinh P., Ha HuyCuong N., Vassev E. (eds) Context-Aware Systems and Applications, and Nature of Computation and Communication. ICCASA 2017, ICTCC 2017. Lecture Notes of the Institute for Computer Sciences, Social Informatics and Telecommunications Engineering, vol 217. Springer, Cham.

Ren, S., He, K., Girshick, R., & Sun, J. (2017). Faster R-CNN: towards real-time object detection with region proposal networks. IEEE Transactions on Pattern Analysis & Machine Intelligence, (6), 1137-1149.

Girshick, Ross. "Fast r-cnn." In Proceedings of the IEEE international conference on computer vision, pp. 1440-1448. 2015.

Redmon, J., Divvala, S., Girshick, R., &Farhadi, A. (2016). You only look once: Unified, real-time object detection. In Proceedings of the IEEE conference on computer vision and pattern recognition(pp. 779-788).

Jia, Y., Shelhamer, E., Donahue, J., Karayev, S., Long, J., Girshick, R., ... & Darrell, T. (2014, November). Caffe: Convolutional architecture for fast feature embedding. In Proceedings of the 22nd ACM international conference on Multimedia(pp. 675-678). ACM.
https://ijitee.org/wp-content/uploads/2017/08/logo.png
0
0
IJITEE Journal
https://ijitee.org/wp-content/uploads/2017/08/logo.png
IJITEE Journal
2018-10-07 09:05:26
2018-11-23 07:36:35
Volume-8 Issue-1