Version
Download

17

File Size

4.00 KB

File Count

1

Create Date

February 14, 2018

Last Updated

November 23, 2018
Volume-7 Issue-6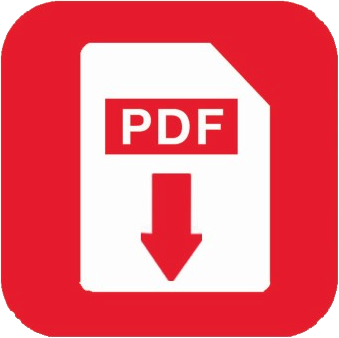 Download Abstract Book
S. No

Volume-7 Issue-6, March 2018, ISSN: 2278-3075 (Online)




Published By: Blue Eyes Intelligence Engineering & Sciences Publication Pvt. Ltd.

Page No.

1.

Authors:

Kudzayi Chiwanza, Chipo Mutongi

Paper Title:

Consortium Solutions to Open and Distance Libraries Challenges: Does ZULC Rescue the Students?

Abstract: The Zimbabwe Universities Libraries Consortium (ZULC) is continuing to develop cooperative projects to serve both convectional and distance learners. By cooperating rather than competing, Universities and College libraries are developing a package of services available to all academic students in Zimbabwe and to support Open and distance Learning (ODL) programs. This paper describes collaborative efforts to increase information resource access to meet the needs of distance learners and take advantage of changing technologies as well as suggesting other areas that can be collaborated through the consortium.

Keywords: Consortium, Information, Technologies, Open and Distance Libraries, Education, Knowledge, E-resources, Libraries, Librarian, Zimbabwe University Libraries Consortium (ZULC)


References: 

Chikonzo, A. (2014) Trust and transparency are key to a successful consortium inasp.info/training

Chiwanza and Mutongi (2016) 'Managing Quality through Records Management in Open and Distance Learning Institutions'. International Journal of Engineering and Science (IJES). Vol.5.Issue 12.pp 63-70.

Stories @ INASP (2016) Zimbabwe University Libraries Consortium: a profile: Towards becoming a leading consortium in empowering teaching, learning and research in southern Africa zulc.ac.zw/index.php

Association of College and Research Libraries. (1998). ACRL guidelines for distance learning library services. College & Research Libraries News, 59, 689-694.

Hansen, C. & Lombardo, N. (1997). Toward the virtual university: collaborative development of a Web-based course. Research Strategies, 15, 68-79.

Kochan, C.A. & Elsweiler, J.A. (1998). Testing the feasibility of unmediated document delivery services with EBSCOdoc: the Utah State University experience. Journal of Interlibrary Loan, Document Delivery and Information Supply, 9(1), 67-77.

Kochan, C.A., Lee, D.R. (1998). Utah article delivery. A new model for consortia resource sharing. Computers in Libraries, 18(4), 24-28.

Kochan, C.A., Lee, D.R., & Murdoch, R.G. (19999). Partnering for the future: integrating traditional interlibrary lending and commercial document delivery into a seamless service. Racing Toward Tomorrow: Proceedings of the ninth National Conference of the Association of College and research Libraries, April 8-11, 1999. Chicago: Association of College and Research Libraries. 115-119.

Lombardo, N. (1998). The Internet navigator: collaborative development and delivery of an electronic college course. PNLA Quarterly, 63(1), 12-14.

Rozum, B., & Brewer, K. (1997), Winter). Identifying, developing and marketing library services to cooperative extension personnel. Reference and User Services Quarterly, 37 (2), 161-9.

2.

Authors:

G.A. Gbotoso, L.A.Akinyemi, O.A Ajayi, A.O Ademodi, O.O Green

Paper Title:

Measurement and Evaluation of Congestion in The Internet Protocol of The Channel Network

Abstract: The introduction of internet protocol (IP) services in multimedia applications on the internet had affected the Quality of service (QoS) efficiency in one way or the other which has resulted in the requirement of more bandwidth. However, exceptional service enjoyed on the internet had come with its challenges, purely the congestion of the internet as a result of growth in number of users. Congestion Management in the network services becomes one of the main problem in achieving high performance and good quality of internet services which also has resulted to managing bandwidth. This research therefore, used the ping plotter software to monitor the network in order to observe the delay on the network. After studying the network for a period of time without increasing bandwidth, the network administrator can make the right decision on how to achieve high performance based on the throughput. 

Keywords: Bandwidth, Congestion, Internet, Internet Protocol (IP), Throughput.


References:

Errin ,W. F., and Douglas, S. R., Bandwidth Provisioning and Pricing for Networks with Multiple Classes of Service, Computer Network Journal, Elsevier , Vol.46(1),41-52.Sept, 2004.

Lockias, C., Bandwidth management in Universities in Zimbabwe: Towards a responsible user base through effective policy implementation Journal of Education and Development using Information and Communication Technology (IJEDICT),Vol.8(2) ,62-76.Aug,2012.

Sara, G., IAP Workshop. Promoting access and capacity building for scientific information resources, 30-32, Darker, Senegal, Jan,2013.

BehrouzA, F., Data communications and networking 5th Ed., Introduction Global Edition, McGraw Hill Education, Europe (2012).

Devajit, M., Majidul, A., Utpal J., and Bora ., A study of bandwidth management in computer networks. International Journal of Innovative Technology and Exploring Engineering,Vol.2(2), 69 -73.Jan,2013.

Panos, G., Jon C., Peter, K., and Saleem, B.(2001). Congestion Control Mechanisms and the Best Effort Service Model, IEEE Network. University College London.16-26,May,2001.

Avistar Communications Corp.(2009).Product approach document bandwidth management, pp. 2-10,2009.

Wireless Hotspots: Current challenges and future directions, mobile networks and applications,10, pp 265–274, 2005.

Odlyzko, A.M., Paris Metro Pricing for the Internet , ACM Conf. Ecommerce, Vol.2(1), pp 4-10,1999.

D., Dynamic Quality-of-Service Framework for Video in Broadband Networks, PhD thesis, Rutgers University, New Jersey, 1998.

Floyd, S. and Jacobson, V., Congestion control mechanism and best effort service model, IEEE/ACM Trans. Net., vol. 3(4), pp 314-329, 1995.

3.

Authors:

Ramil G. Lumauag

Paper Title:

Parents Teachers Association (PTA) Collection Management System

Abstract: This study aims to develop a Collection Management System for ISAT U Miagao Campus Parents Teachers Association (PTA) which automates the manual process of collection of payment, and to solve the problems in the inconsistency and inaccuracy of financial reports made every semester. The system was developed using the prototyping model, and a usability metrics were used to evaluate the system's effective, efficiency, and the level of satisfaction among the clientele. The result shows that the system is 100% effective and efficient which implies that it can successfully complete its task in a shorter period of time. The clientele were very satisfied on the services of the system. Suggestions to improve the process and make it as a multi-user were given.

Keywords: Collection Management, Financial Management, System Development.


References:

Mifsud, J. (2015). Usability Metrics – A Guide to Quantify the Usability of any System. Retrieved from http://usabilitygeek.com/usability-metrics-a-guide-to-quantify-system-usability/

(2005). Software Engineering: A Practitioner's Approach (6th ed.). New York:  McGraw-Hill Companies, Inc.

4.

Authors:

K. Anantha Gowda, Siddegowda Y. S.

Paper Title:

A Study on the Challenges of Employee Engagement in the Manufacturing Industries in Mysore & Bangalore cities of Karnataka

Abstract: Employee engagement is the most important aspect of Organisation Development. For organisation to develop, employees behaviour has to be enthusiastic. Their deep and passionate involvement is expected by the organisation. Employees who come to the organisation having different age, education, cultural, economic and skill set background contribute in their own way to the productivity and profit of the Organisation. It is the responsibility of the organisations to build the capacity of the employees to engage actively by offering robust capacity building programs. This paper attempts to study the challenges of Employee Engagement in the two manufacturing Industries of Mysuru and three from Bengaluru city of Karnataka State, India. The findings shows that major challenges include the Gender, skills set, market situations, competitor's attractions, referrals, economic needs, age, education, opportunity growth needs of the employees active engagement.

Keywords: Employee Engagement, Organisation Development, skill set, Productivity, Employees' Behaviour, Manufacturing Industries.


References: 

Bakker, A. and Schaufeli, W.(2008) "Positive organizational behaviour: Engaged employees in flourishing organizations". Journal of Organizational Behaviour, 29, pp.147–154

Kahn WA (1990), "Psychological conditions of personal engagement and disengagement at work", Academy of Management Journal, 33(4), 692–724

Hochschild, A. R. (1983). "The managed heart: Commercialization of human feeling", Berkeley, University of California Press.

Balaji, R. (2014), "Issues and Challenges Faced By HR Managers in Employee Engagement in It Sectors", International Journal of Innovative Research in Science, Engineering and Technology, An ISO 3297: 2007 Certified Organization) Vol. 3, Issue 6, June,No.3
Ologbo, C.A. and Saudah, S,(2011). "Engaging People who Drive Execution and Organizational Performance". American Journal of Economics and Business Administration, Volume 3(3), pp. 569-575.
https://ijitee.org/wp-content/uploads/2017/08/logo.png
0
0
IJITEE Journal
https://ijitee.org/wp-content/uploads/2017/08/logo.png
IJITEE Journal
2018-02-14 05:20:04
2018-11-23 07:54:30
Volume-7 Issue-6