Version
Download

22

File Size

4.00 KB

File Count

1

Create Date

March 7, 2018

Last Updated

November 23, 2018
Volume-7 Issue-7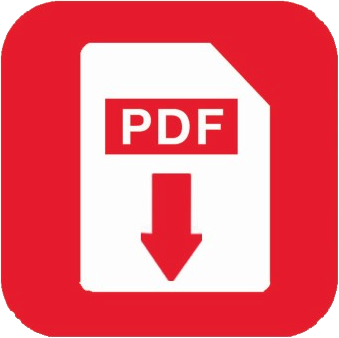 Download Abstract Book
S. No

Volume-7 Issue-7, April 201

8, ISSN: 2278-3075

 (Online)




Published By: Blue Eyes Intelligence Engineering & Sciences Publication Pvt. Ltd.

Page No.

1.

Authors:

S.R. Alharbi, E. S. Al-Zahrani, M. Y. Alharbi, W. Alharbi, K.A. Aly

Paper Title:

Thermal Analysis of In

xTe10Se90-x Glasses

Abstract: Measurements of differentially scanning calorimeter (DSC)   under non isothermal technique (at heating rates (α) ranging from 2 to 32 K/min.) have been carried out. The (α) value is found to affect the characteristic temperatures (the temperature of glass transition (Tg), the onset temperature of crystallization (Tc) and the temperature of crystallized peak (Tp)) that helping us to investigate the Avrami's exponent (n) and the activation energy for glass transition (Eg) and crystallization (Ec). The investigated results are discussed in terms of the chemical bond approach, the cohesive energy (CE) and the average heats of atomization (Hs). The X- ray diffractograms confirmed the amorphous state of the as-prepared glasses.

Keywords: Chalcogenides; DSC; XRD. 


References:

C. Jain, K.S. Jerath, H.S. Chauhan, K.B. Garg, U. Chandra, R.K. Singhal, K.V. Ramanna Rao, G. Parthasarathy, E.S.R. Gopal, XANES STUDY OF Se-Te GLASSES, Key Eng Mater, 13 (1986) 148.

Sharma, A. Thakur, Phase transition in Se-Te thin film on UV illumination, Journal of Optoelectronics and Advanced Materials, 9 (2007) 3097-3099.

Allen, G. Belev, R. Johanson, S.O. Kasap, Relaxation of electrical properties of stabilized amorphous selenium based photoconductors, Journal of Non-Crystalline Solids, 354 (2008) 2711-2714.

T. Nang, T. Matsushita, M. Okuda, A. Suzuki, PHOTOVOLTAIC EFFECT OBSERVED ON THE CONSTRUCTION OF METAL-AMORPHOUS In//xSe//1// minus //x THIN FILM-SnO//2 SYSTEM, Jpn J Appl Phys, 16 (1977) 253-257.

Singh, R.S. Sharma, R.K. Shukla, A. Kumar, Steady state photoconductivity in a-Se90Ge10-xIn x thin films, Journal of Optoelectronics and Advanced Materials, 6 (2004) 769-776.

M. Abd Elnaeim, K.A. Aly, N. Afify, A.M. Abousehlly, Glass transition and crystallization kinetics of Inx(Se0.75Te0.25)100-x chalcogenide glasses, Journal of Alloys and Compounds, 491 (2010) 85-91.

A. Kulbachinskii, Z.M. Dashevskii, M. Inoue, M. Sasaki, H. Negishi, W.X. Gao, P. Lostak, J. Horak, A. De Visser, Valence-band changes in Sb2-xInxTe3 and Sb2Te3-ySey by transport and Shubnikov-de Haas effect measurements, Physical Review B, 52 (1995) 10915-10922.

S. Maan, D.R. Goyal, Study of crystallization kinetics of Te5(InxSe100-x)95 glassy alloys, Chalcogenide Letters, 4 (2007) 89-96.

S. Maan, D.R. Goyal, A. Kumar, Investigation of optical absorption in Te5(InxSe100-x)95 glassy alloys, Chalcogenide Letters, 4 (2007) 48-53.

El-Kabnay, E.R. Shaaban, N. Afify, A.M. Abou-sehly, Optical and physical properties of different composition of InxSe1-x thin films, Physica B: Condensed Matter, 403 (2008) 31-36.

A. Aly, A.M. Abousehly, A.A. Othman, Photoelectrical properties of (Sb15As30Se55)100-xTex (0 ≤ x ≤ 12.5 at.%) thin films, Journal of Non-Crystalline Solids, 354 (2008) 909-915.
A. Aly, A.M. Abd Elnaeim, N. Afify, A.M. Abousehly, Improvement of the electrical properties of Se3Te1 thin films by in additions, Journal of Non-Crystalline Solids, 358 (2012) 2759-2763.

(!!! INVALID CITATION !!!).

Afify, A new method to study the crystallization or chemical reaction kinetics using thermal analysis technique, Journal of Physics and Chemistry of Solids, 69 (2008) 1691-1697.

A. Aly, M.Y. Hassaan, Y.B. Saddeek, Thermal features and physical properties of sulfur modified barium vanadate glasses, Phase Transitions, 86 (2013) 477-489.

A. Aly, A. Dahshan, F.M. Abdel-Rahim, Thermal stability of Ge-As-Te-In glasses, Journal of Alloys and Compounds, 470 (2009) 574-579.

A. Abu-Sehly, Variation of the activation energy of the glass transition in amorphous Se thin film: Isoconversional analysis, Thermochimica Acta, 501 (2010) 103-107.

B. Maharjan, D. Bhandari, N.S. Saxena, D.D. Paudyal, M. Husain, Kinetic studies of bulk Se85-xTe15Sbx glasses with x = 0, 2, 4, 6, 8 and 10, Physica Status Solidi (A) Applied Research, 178 (2000) 663-670.

A. Othman, K.A. Aly, A.M. Abousehly, Glass transition and crystallization kinetics of Sb 14.5As 29.5Se 53.5Te 2.5 amorphous solid, Physica Status Solidi (A) Applications and Materials Science, 203 (2006) 837-843.

A. Othman, K.A. Aly, A.M. Abousehly, Crystallization kinetics in new Sb14As29Se52Te5 amorphous glass, Solid State Communications, 138 (2006) 184-189.

A. Aly, F.M. Abdel Rahim, A. Dahshan, Thermal analysis and physical properties of Bi-Se-Te chalcogenide glasses, Journal of Alloys and Compounds, 593 (2014) 283-289.

Dahshan, K.A. Aly, M.T. Dessouky, Thermal stability and activation energy of some compositions of Ge-Te-Cu chalcogenide system, Philosophical Magazine, 88 (2008) 2399-2410.

A. Othman, H.H. Amer, M.A. Osman, A. Dahshan, Non-isothermal crystallization kinetics study on new amorphous Ga 20Sb5S75 and Ga20Sb 40S40 chalcogenide glasses, Journal of Non-Crystalline Solids, 351 (2005) 130-135.

Dimitrov, T. Komatsu, Communication: Coordination number changes of tellurium and group optical basicity of ZnO-TeO2 glasses, Physics and Chemistry of Glasses: European Journal of Glass Science and Technology Part B, 50 (2009) 395-398.

M. El-Samanoudy, A.H. Ammar, Some Physical and Optical Properties of the a-Se85SbxS15-x Film System, Physica Status Solidi (A) Applied Research, 187 (2001) 611-621.

A. Aly, A. Dahshan, A.M. Abousehly, Compositional dependence of the optical properties of amorphous Se100-xTex thin films, Philosophical Magazine, 88 (2008) 47-60.

Tichý, H. Tichá, M. Frumar, J. Klikorka, A. Tříska, C. Barta, A. Němečková, Index of refraction and d. c. electrical conductivity in Ge40-xSbxS60 glasses, Czechoslovak Journal of Physics, 32 (1982) 1363-1373.

Bicerano, S.R. Ovshinsky, Chemical bond approach to glass structure, Journal of Non-Crystalline Solids, 75 (1985) 169-175.

Adler, S.R. Ovshinsky, AMORPHOUS PHOTOVOLTAICS, CHEMTECH, 15 (1985) 538-546.

SADAGOPAN, H.C. GATOS, on the relationship of semiconductor compound properties and the average heats of atomisation, Solid-State Electronics, 8 (1965) 529-534.

Pauling, The dependence of bond energy on bond length, Journal of Physical Chemistry, 58 (1954) 662-666.

2.

Authors:

Phani Kumar V, Saikiran K

Paper Title:

Non-Linear Dynamic Analysis of Multistoried Reinforced Concrete Building by Considering Soil- Structure Interaction (SSI)

Abstract: Structures susceptible to earthquake ground motions and damage them. Mostly the local soil properties ignored and carried out in fixed support conditions to make the seismic analysis simplifier. But, from the past results showed that the earthquake ground motion on different foundation soils influences the response of structures. This paper explores the investigation of earthquake ground motion on three dimensional ten storied reinforced concrete structure supported on different foundations by considering the soil-structure interaction in hard, medium and soft soils and without soil-structure interaction i.e., fixed condition. Structure was modeled and analyzed for linear time history analysis by using SAP-2000 which is finite element analysis procedure and the foundation was modeled by soil springs. The Koyna earthquake (1967) accelerogram selected for the purpose of analysis. The results of this paper shows that the behavior of structure in different foundations and the soil-structure interaction will effect the performance of the structure. There is need to analyze the structure for Time History Analysis to ensure safety against seismic forces.

Keywords: Koyna Earthquake, Non-Linear Dynamic Analysis, Sap 2000, Soil-Structure Interaction. 


References:

FEMA, 2009, "NEHRP Recommended Seismic Provisions for New Buildings and Other Structures", FEMA P-750/2009 Edition, prepared by the Building Seismic Safety Council of the National Institute of Building Sciences for the Federal Emergency Management Agency, Washington, D.C.

Naghdali Hosseinzadeh, Mohammad Davoodi, Ebrahim Rayat Roknabadi, "Shake table study of soil structure interaction effects in surface and embedded foundations", Proceedings of the Fifteenth World Conference of Earthquake Engineering, Portugal, 2016.

Jonathan P. Stewart, Gregory L. Fenves, and Raymond B. Seed, "Seismic soil-structure interaction in buildings analytical methods", Journal of Geotechnical and Geoenvironmental Engineering, ASCE, Volume 125, Issue 1, January 1999, pp: 26-37.

S.R.K.Reddy, Kamala Kumari, "Influence of soil–structure interaction on response of a multi-storied building against earthquake forces", International Journal of Science and Research (IJSR), Volume 5, Issue 6, June 2016, pp: 2195-2198.

Soil structure interaction for building Structures by NEHRP, NIST GCR 12-917-21, September 2012.

Matinmanesh and M. Saleh Asheghabadi, "Seismic analysis on soil-structure interaction of buildings over sandy soils", Procedia Engineering, Elsevier, Volume 14, 2011, pp: 1737-1743.

Richart F.E, Hall Jr. J. R, Woods R. D, "Vibrations of soils and foundations", Prentice – Hall Inc., Englewood Cliffs, N.J, 1970.

Nikos D. Lagaros, Chara Ch. Mitropoulou and Manolis Papadrakakis," Time History Seismic Analysis", Encyclopedia of Earthquake Engineering, 2013.

Anil K. Chopra. "Earthquake response analysis of multistorey buildings including foundation interaction", Earthquake Engineering & Structural Dynamics, 1974

Pallavi Badry, Neelima Satyam, "Seismic soil structure interaction analysis of asymmetrical buildings supported on piled raft for the 2015 Nepal earthquake", Journal of Asian Earth Sciences, Elsevier, Volume 133, January 2017, pp:102-113.

Jinu Mary Mathew Cinitha A, Umesha P K, Nagesh R Iyer and Eapen Sakaria, "Seismic response of RC building by considering soil structure interaction", International Journal of Structural and Civil Engineering Research, Volume 1, February 2014, pp: 160-172.

Z. N. Azizan, T. A. Majid, F. M. Nazri, D. Maity, "Static pushover analysis for Koyna dam", International Journal of Civil Engineering and Geo-Environmental, Special Publication for NCWE2017, pp: 33-37.

IS 1893(Part 1): 2002, Indian Standard Criteria for Earthquake Resistant Design of Structures, Bureau of Indian Standards, New Delhi 110002.

3.

Authors:

P. Dhiravidamani, N. Muthu Kumar, R. Dhineshkumar, A.T Naveen Kumar

Paper Title:

Design and Analysis of Abrasive Machine for Surface Rust and Dust Removal

Abstract: Mechanical engineering without production and manufacturing is meaningless and inseparable. Production and manufacturing process deals with conversation of raw materials inputs to finished products as per required dimensions specifications and efficiently using recent technology. In order to perform different operation in a lathe such as different types of turning, chamfering, polishing, grooving, thread cutting, filling, knurling etc. This paper is based on high speed stream of abrasive particles carried in gas medium from a nozzle. The AJM process differs from conventional sand blasting in that the abrasive is much finer and the process parameters and cutting action are carefully controlled. In this paper, the job is held between the live and dead center and nozzle attachment is fixed over the work piece. From the nozzle the high velocity of air flow mixture of abrasive particles are fed in to the work piece and the material will be removed. The cutting action is cool because the carrier gas serves as a coolant. Design of abrasive chamber model with different sizes of nozzle is modeled in Pro-E software and different velocity result from models is analyzed by using Ansys 14.0 Software.

Keywords: Carrier gas, High Speed Stream, Blasting.


References:

J. Wolak and K.N.Murthy, "Viscous flow analysis in Convergent-Divergent nozzle". Proceedings of the international conference on Aero Space Science and Technology, Bangalore, India, June 26-28, 2008.

K.Versteeg and W.MalalaSekhara, "An introduction to Computational fluid Dynamics",British Library cataloguing pub, 4th edition, 1996.

Wil Cox, "Turbulence modelling for CFD" Second Edition 1998.

A.K.Paul and P.K.Roy, "Grid generation for Arbitrary 3-D configuration using a Differential Algebraic Hybrid Method", CTFD Division, NAL, Bangalore, April 1995.

Layton, W.Sahin and Volker.J, "A problem solving approach using Les for a backward facing-step" 2002.

M. Athavale and H.Q.Yang, "Coupled field thermal structural simulations in Micro Valves and Micro channels" CFD Research Corporation.

Lars Davidson, "An introduction to turbulence Models", Department of thermo and fluid dynamics, Chalmers university of technology, Goteborg,

Sweden, November, 2003.

KazuhiroNakahashi, "Navier-Stokes Computations of two and three dimensional cascade flow fields", Vol.5, No.3, May-June 1989.

A. Axinte and J.P. Stepanian,"An introduction to Abrasive flow rate on material removal"Vol.49,Issues 3-4,March 1967.
https://ijitee.org/wp-content/uploads/2017/08/logo.png
0
0
IJITEE Journal
https://ijitee.org/wp-content/uploads/2017/08/logo.png
IJITEE Journal
2018-03-07 06:23:45
2018-11-23 07:51:46
Volume-7 Issue-7