Version
Download

227

File Size

4.00 KB

File Count

1

Create Date

December 6, 2018

Last Updated

January 18, 2019
Volume-8 Issue-3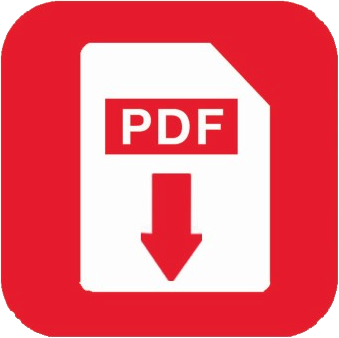 Download Summary Book
S. No

Volume-8 Issue-3, January 2019

, ISSN: 2278-3075

 (Online)




Published By: Blue Eyes Intelligence Engineering & Sciences Publication

Page No.

1.

Authors:

Pankaj, Ramesh Kumar Garg, Amit Goyal

Paper Title:

Experimental Investigations of Mechanical and Microstructural Properties of FSWed Cu-Zn30 Joints

Abstract: The present work focuses on studying the effect of pin profile and tilt angle of the tool on the mechanical and microstructural characteristics of FSWed Cu-Zn30 brass joints. Three different pin profiles viz. Conical, threaded cylindrical and cylindrical were used to fabricate the joints at five different tilt angles viz. 0°, 1°, 2°, 3° and 4°. Fifteen joints were produced by different combinations of input parameters. The fabricated joints were tested for tensile, hardness and microstructural properties in order to explore the weld quality. The results of a current study clearly show that tool tilt angle and pin profile significantly affects the weld quality. Threaded pin profiled tool is observed to produce better quality joint at 3° tool tilt angle as compared to conical and cylindrical pin profiled tools. The results of mechanical testing were also correlated with the microstructural changes occur during the welding process.

Keywords: FSW, Aluminium Alloy, Mechanical Properties, Microstructure. 


References:

Mironov, S., Inagaki, K., Sato, Y.S. and Kokawa, H., 2014. Development of grain structure during friction-stir welding of Cu–30Zn brass. Philosophical Magazine, 94(27), pp.3137-3148.
Heidarzadeh, A. and Saeid, T., 2016. A comparative study of microstructure and mechanical properties between friction stir welded single and double phase brass alloys. Materials Science and Engineering: A, 649, pp.349-358.
Sun, Y.F., Xu, N. and Fujii, H., 2014. The microstructure and mechanical properties of friction stir welded Cu–30Zn brass alloys. Materials Science and Engineering: A, 589, pp.228-234.
Heidarzadeh, A., 2019. Tensile behavior, microstructure, and substructure of the friction stir welded 70/30 brass joints: RSM, EBSD, and TEM study. Archives of Civil and Mechanical Engineering, 19(1), pp.137-146.
Xu, N., Ueji, R. and Fujii, H., 2015. Enhanced mechanical properties of 70/30 brass joint by multi-pass friction stir welding with rapid cooling. Science and Technology of Welding and Joining, 20(2), pp.91-99.
Heidarzadeh, A., Saeid, T. and Klemm, V., 2016. Microstructure, texture, and mechanical properties of friction stir welded commercial brass alloy. Materials Characterization, 119, pp.84-91.
Thomas, W.M., Friction Stir Butt Welding International Patent Application No PCT/GB92 Patent Application No. 9125978. 8.
Goyal, A. and Garg, R.K., 2018. Selection of FSW Tool Parameters for Joining Al-Mg4. 2 Alloy: An Experimental Approach. Metallography, Microstructure, and Analysis, 7(5), pp.524-532.
Park, H.S., Kimura, T., Murakami, T., Nagano, Y., Nakata, K. and Ushio, M., 2004. Microstructures and mechanical properties of friction stir welds of 60% Cu–40% Zn copper alloy. Materials Science and Engineering: A, 371(1-2), pp.160-169.
Meran, C. and Kovan, V., 2008. Microstructures and mechanical properties of friction stir welded dissimilar copper/brass joints. Materialwissenschaft und Werkstofftechnik: Entwicklung, Fertigung, Prüfung, Eigenschaften und Anwendungen technischer Werkstoffe, 39(8), pp.521-530.
Emamikhah, A., Abbasi, A., Atefat, A. and Givi, M.B., 2014. Effect of tool pin profile on friction stir butt welding of high-zinc brass (CuZn40). The International Journal of Advanced Manufacturing Technology, 71(1-4), pp.81-90.
Emami, S. and Saeid, T., 2015. Effects of welding and rotational speeds on the microstructure and hardness of friction stir welded single-phase brass. Acta Metallurgica Sinica (English Letters), 28(6), pp.766-771.

2.

Authors:

Rohit Gupta, Rahul Gupta, Dinesh Verma

Paper Title:

Eigen Energy Values and Eigen Functions of a Particle in an Infinite Square Well Potential by Laplace Transforms

Abstract: Quantum mechanics is one of the branches of physics and is a fundamental theory which explains the nature of atoms and subatomic particles at the smallest scale of energy. In this mechanics, physical problems are solved by algebraic and analytic methods. By applying Laplace Transforms we can find the general solutions of one dimensional Schrodinger's time-independent wave equation for a particle in an infinite square well potential. In this paper, we will discuss the Eigen energy values and Eigen functions of a particle in an infinite square well potential. We will find that general solutions (Eigen functions) of one dimensional Schrodinger's time- independent wave equation for a particle in an infinite square well potential have very interesting characteristics that each Eigen function is associated with a particular value of energy (Eigen energy value) of the particle confined inside an infinite square well potential.  

Keywords: Eigen functions, Eigen values, Infinite square well, Laplace Transforms.


References:

Advanced Engineering Mathematics by Erwin Kreysig 10th edition, 2014
Higher Engineering Mathematics byDr.B.S.Grewal 43rd edition 2015.

Advanced engineering mathematics by H.K. Dass. Edition: Reprint, 2014.

Quantum mechanics by Satya Parkash. Edition: Reprint, 2016.

A text book of Engineering Physics by M.N. Avadhanulu. Revised edition 2014.

Introduction to Quantum mechanics by David j. Griffiths. Edition 2nd, 2017.

Principles of quantum mechanics by P.A.M. Dirac. Edition: Reprint, 2016.

Quantum Mechanics and Path Integralsby Richard P. Feynman, Albert R. Hibbs, Daniel F. Styer

Quantum mechanics by B.N. Srivastava, R.M. Richaria. 16th edition, 2017.

An introduction to Laplace transforms and Fourier series by Dyke and Phil.

3.

Authors:

Kapil Kumar Singh, Sandhya Tarar

Paper Title:

Watermarking Techniques based on DCT and SVD using PSO

Abstract: Digital watermarking is the most important technique in today's world for hiding the secret information in a carrier image or cover and to avoid illegal copying of data. This technique can be applied to audio, video, text or images, the features and concepts pertaining to the various watermarking techniques using as DCT and SVD.Herein research paper we are providing a comparative analysis of all the above mention algorithms with Particle Swarm Optimization (PSO).The proposed scheme meets the objective as MSE, PSNR, SSIMand NCC. Finally, it has been concluded that all the proposed schemes are well efficient in watermarking in the still image data. All schemes are works really fast and hence suitable and real-time applications.

Keywords: Discrete Cosine Transform (DCT), Singular Values Decomposition (SVD), Particle Swarm Optimization (PSO).


References:

J. Cox, M.L. Miller, Jeffrey A. Bloom, J. Fridrich and T. Kalker, Digital Watermarking and Steganography, Second Edition, Elsevier,2008, ISBN:978-0-12-372585.

Feng-Hsing Wang, Jeng-Shyang Pan, Lakshmi C Jain, Innovations in Digital Watermarking Techniques, Springer, 2009, ISBN: 978-3-642-03186-1 (Print)978-3-642-03187-8 (Online).

Cox, J. Kilian, F.T. Leighton and T. Shamoon, Secure spread spectrum watermarking for multimedia, IEEE Transactions on Image Processing, 1997,Vol.6, pp. 1673-1687.

Acken, J.M.: 'How Watermarking adds value to digital content', Commun. ACM, 1998, 41, (7), pp. 74–77.

Piva, A., Barni, M., Bartolini, F., et al.: 'DCT-based watermark recovering without resorting to the uncorrupted original image'. Image Processing, 1997.Proc., Int. Conf. on. IEEE, 1997, vol. 1, pp. 520–523.

Joshi, A.M., Mishra, V., Patrikar, R.M.: 'Design of real-time video watermarking based on Integer DCT for H.: 264 encoder', Int. J. Electron., 2015, 102, (1), pp. 141–155.

Jagadeesh, B., Kumar, P.R., Reddy, P.C.: 'Robust digital image watermarking based on fuzzy inference system and back propagation neural networks using DCT', Soft Comput., 2016, 20, (9), pp. 3679–3686.

Fazli, S., Moeini, M.: 'A robust image watermarking method based on DWT,DCT, and SVD using a new technique for correction of main geometric attacks', Optik-Int. J. Light Electron Opt., 2016, 127, (2), pp. 964–972.

Dong, L., Yan, Q., Lv, Y., et al.: 'Full band watermarking in DCT domain with Weibull model', Multimedia Tools Appl., 2017, 76, (2), pp. 1983–2000.

Panah, A.S., Schyndel, R.V., Sellis, T., et al.: 'On the properties of non-media digital watermarking: a review of state of the art techniques', IEEE Access, 2016, 4, pp. 2670–2704.

Parah, S.A., Sheikh, J.A., Loan, N.A., et al.: 'Robust and blind watermarking technique in DCT domain using inter-block coefficient differencing',Digit.Signal Process., 2016, 53, pp. 11–24.

Ali, M., Ahn, C.W., Pant, M.: 'A robust image watermarking technique using SVD and differential evolution in DCT domain', Optik-Int. J. Light Electron Opt., 2014, 125, (1), pp. 428–434.

Joshi, A.M., Mishra, V., Patrikar, R.M.: 'Design of real-time video watermarking based on Integer DCT for H. 264 encoder', Int. J. Electron.,2015, 102, (1), pp. 141–155.

Ye, X., Chen, X., Deng, M., et al.: 'A SIFT-based DWT-SVD blind watermark method against geometrical attacks'.2014 7th Int. Congress on Image and Signal Processing (CISP) IEEE, 2014, pp. 323–329.

Wang, S., Zheng, D., Zhao, J., et al.: 'Adaptive watermarking and tree structure based image quality estimation', IEEE Trans. Multimed., 2014, 16,(2), pp. 311–325.

Guo, J.M., Lai, G.H., Wong, K., et al.: 'Progressive halftone watermarking using multilayer table lookup strategy', IEEE Trans. Image Process., 2015, 24, (7), pp. 2009–2024.

Sadreazami, H., Ahmad, M.O., Swamy, M.N.S.: 'Multiplicative watermark decoder in contourlet domain using the normal inverse Gaussian distribution', IEEE Trans. Multimed., 2016, 18, (2), pp. 196–207.

Feng-Hsing Wang, Jeng-Shyang Pan, Lakhmi C Jain, Innovations in Digital Watermarking Techniques, Springer, 2009, ISBN: 978-3-642-03186-1 (Print) 978-3-642-03187-8 (Online).

C. Gonzalez, R. E. Woods, Digital Image Processing, second Edition, Prentice Hall, 2002, ISBN-13: 978-0201180756.

4.

Authors:

Om Prakash Yadav, Shashwati Ray

Paper Title:

An Efficient ECG Approximation using Chebyshev Polynomial Interpolation

Abstract: An ECG (Electrocardiography) is a simple, noninvasive method plotting potentials generated due to cardiac activity. The recorded signal is also called as ECG (Electrocardiogram) consist of waves viz., P, QRS, T and U are variable shape and timing characteristics. These signals are often contaminated with noises of variable frequency and amplitude during acquisition and transmission. These noises must be reduced for better clinical evaluation. Volume of data generated through ECG recorders is also very large. Lagrange-Chebyshev interpolation technique along with total variation approach has been presented for approximation of ECG signals of MIT-BIH database. The standard ECG assessment tools has been utilized to measure the performance the proposed method. The results obtained are found to be better than exiting techniques. 

Keywords: ECG signal; Total Variation Denoising; First Difference; Second Differences; Majorization-Minorization optimization; Bottom-Up Algorithms; Chebyshev Nodes; Lagrange Interpolation.


References:

Walraven, G. Walraven, "Basic arrhythmias", Brady Communications Company, 1986.

Acharya, S.M. Krishnan, J.A. Spaan, J.S. Suri, "Advances in cardiac signal processing" Springer: Berlin, Heidelberg, 2007.

M. Friesen, T.C. Jannett, M.A.  Jadallah, S.L.  Yates, S.R.  Quint,  H.T.  Nagle,  "A comparison of the noise sensitivity of nine QRS detection algorithms. IEEE Transactions on biomedical engineering ,Vol. 37,pp  85–98,1990.

Bharadwaj, U. Kamath, "Techniques for accurate ECG signal processing". EE Times Vol. 14, pp. 1-7, 2011.

Ma, Y. Zhang, F.  Yang, "A fast recursive-least-squares adaptive notch filter and its applications to biomedical signals", Medical & biological engineering & computing,Vol. 37, pp. 99–103,1999

Rani, A. Kaur, J. Ubhi, "Comparative study of FIR and IIR filters for the removal of Baseline noises  from ECG signal" International Journal of Computer Science and Information Technologies, Vol. 2, No. 3,pp.  1105-1108,  2011.

Poungponsri, X,H, Y, "Electrocardiogram ECG Signal Modeling and Noise Reduction Using Wavelet  Neural Networks". IEEE Conference on Automation and Logistics. IEEE, August, pp. 394–398, 2009.

V. Thakor, Y.S. Zhu, "Applications of adaptive filtering to ECG analysis: noise cancellation and arrhythmia detection" . IEEE transactions on biomedical engineering, Vol. 38,pp.  785–794, 1991.

Javed, N.A. Ahmad, " An adaptive noise cancelation model for removal of noise from modeled ECG  signals" ,  Region 10 Symposium, 2014 IEEE., pp. 471–475, 2014.

S. Wang, Y.  Zhang, P.  Zhang, S.F,  Sun, " Research on denoising algorithm for ECG signals" ,  IEEE 29th Chinese  Control  Conference (CCC),  pp. 2936–2940, 2010.

B. Patil, M.S. Chavan, "A wavelet basedmethod for denoising of biomedical signal.", International Conference on Pattern Recognition, Informatics and Medical Engineering (PRIME),  IEEE,  pp. 278–283, 2012.

Karthikeyan, M. Murugappan, S. Yaacob, " ECG signal denoising using wavelet thresholding  techniques in human stress assessment" . International Journal on Electrical Engineering and Informatics , Vol.4,No. 2,  306-319, 2012.

Alfaouri, K. Daqrouq, " ECG denoising by sparse wavelet shrinkage" . American Journal of Applied  Sciences , Vol.  5,pp.  276–281, 2008.

N. Singh, A.K. Tiwari, " Optimal selection of wavelet basis function applied to ECG signal denoising" . Digital signal processing , Vol.  16,pp.  275–287, 2006

D. Kim, C.H. Min, T.S. Kim, "Adaptable noise reduction of ECG signals for feature extraction" ,  International Symposium on Neural Networks. Springer,  pp. 586–591, 2006

Ning, I.W. Selesnick, " ECG enhancement and QRS detection based on sparse derivatives" , Biomedical Signal Processing and Control, Vol.  8,pp.  713–723, 2013.

Selesnick, " Total variation denoising (an MM algorithm)" . NYU Polytechnic School of Engineering Lecture Notes,  2012.

P. Yadav,S. Ray, "Total Variational Denoising of ECG Signals using Majorization-Minorization Technique" ,  Indian Control Conference. IIT Madras, Chennai,  pp. 165–169, 2015

I. Rudin, S. Osher, E. Fatemi, "Nonlinear total variation based noise removal algorithms" . Physica D: Nonlinear Phenomena Vol.  60,pp.  259–268, 1992

Solo, " Selection of regularisation parameters for total variation denoising" , Proceedings of  IEEE International Conference on Acoustics, Speech, and Signal Processing,  Vol. 3, pp. 1653–1655, 1999.

W. Selesnick, I. Bayram, I " Total variation filtering. http://eeweb.poly.edu/iselesni/lecture notes/ TV  filtering.pdf" , 2010.

J . De Leeuw, K. Lange, " Sharp quadratic majorization in one dimension" ,  Computational statistics & data analysis Vol.  53,pp. 2471–2484, 2009

Gil,J. Segura, N. Temme, " Numerical Methods for Special Functions" ,  Society for Industrial and Applied  Mathematics, 2007.

Szego, " Orthogonal Polynomials" , American Mathematical Society Colloquium  Publications: American Mathematical Society Providence, Rhode Island, Vol. 23,  1975.

H. Mathews, K.D. Fink, " Numerical methods using MATLAB" Vol. 4, Upper Saddle River, NJ, 2004.

Bjorck, V. Pereyra, " Solution of Vandermonde systems of equations" , Mathematics of Computation, Vol.  24,pp.  893–903, 1970

Y. Yang, W. Cao, T.S. Chung, J Morris, " Applied numerical methods using MATLAB;" John Wiley & Sons, 2005.

C.C. Chan, C.J.  Chyan, H.  Srivastava, " The Lagrange polynomials in several variables" . Integral  Transforms and Special Functions, Vol.  12,pp.  139–148, 2001

M. Caporale, M. Cerrato, "Chebyshev polynomial approximation to approximate partial differential equations" , Computation Economics  Vol. 35, 2010

C. Mason, D.C. Handscomb, " Chebyshev polynomials" ; CRC Press Company Boca Raton London New York Washington, D.C, 2002.

L. Goldberger, L.A. Amaral, L. Glass, J.M. Hausdorff, P.C.  Ivanov, R.G. Mark, J.E.  Mietus,G.B.  Moody, C.K. Peng, H.E. Stanley, " Physiobank, physiotoolkit, and physionet" . Circulation , Vol.  101,pp.  e215–e220,2000.

P. Yadav, S. Ray, "Smoothening and Segmentation of ECG Signals Using Total Variation Denoising–Minimization-Majorization and Bottom-Up Approach" . Procedia Computer Science ,Vol. 85,pp.  483–489, 2016.

J Wei, C.J. Chang, N.K. Chou, G.J. Jan, " ECG data compression using truncated singular value decomposition",  IEEE Transactions on Information Technology in Biomedicine, Vol. 5, No. 4, pp. 290-299, 2001.

H. Chou, Y.J. Chen, Y.C. Shiau, T.S. Kuo "An effective and efficient compression algorithm for ECG signals with irregular periods",  IEEE Transactions on Biomedical Engineering, Vol. 53, No. 6, pp. 1198-1205,2006.

Lee, K.M. Buckley "ECG data compression using cut and align beats approach and 2-d transforms",  IEEE Transactions on Biomedical Engineering, Vol. 46, No. 5, pp 556-564, 1999.

A. Nagendra, I.V. Raghavara, " Efficient ECG signal compression and transmission algorithm using dual encoding technique". International Journal of Pure and Applied Mathematics, Vol. 117, No. 19,pp 31-37, 2017.

C. Agulhari, I.S. Bonatti "Analysis of the compression method ECG data compression using truncated singular values decomposition", URL: http://www. dt. fee. unicamp. br/~ivanil/adaptive svd encoderanalise metodo wei. Pdf

5.

Authors:

Seyed Amin Ahmadi Olounabadi, Avula. Damodaram, V. Kamakshi Prasad

Paper Title:

People Movement on The Throughput of Wi-Fi Networks and the Significant Changes that Affect WLAN Performance by using Random Waypoint Mobility Model (RWMM) & Random Direction Mobility Model (RDMM) to Model the JNT University Hyderabad India

Abstract: The use of network technologies and facilities has always been explored by users, researchers and experts. One of the issues that the network has to deal with, how to send and receive, and network communications. In this research, we are looking at how people are moving on the throughput of Wi-Fi networks and the significant changes that affect WLAN performance. We examined the background of the research and related protocols, we were trying to model the Jawaharlal Nehru Technological University Hyderabad in India.
In conducting research, we concluded that the behavior and scenario of moving network nodes can be simulated into two models and scenarios:
1. Random Waypoint Mobility Model (RWMM),
2. Random Direction Mobility Model (RDMM),
In our study, we examined the operation of these two models with two methods without any grouping and with grouping and clustering and we proved that the use of clustering or grouping algorithms in the model of Jawaharlal Nehru Technological University Hyderabad, India, Optimizes network utilization and can provide better quality and better bandwidth. One of the reasons for this quality is the lower number of packets dropped. In this research work we used MobiSim v3 – A Framework to Manage Mobility Models, software.


Keywords: People Movement, Wi-Fi Networks, Random Waypoint Mobility Model (RWMM), Random Direction Mobility Model (RDMM), JNTUH


References:

Watson, D. (2003). "IT vital part of NZ$200m Auckland hospital." Retrieved 24/03/2012, 2012, from http://www.computerworld.com.au/article/64827/it_vital_part_nz_200m_auckland_hospital/.

Evans, R. and N. Sarkar (2004). "Mobile commerce implementation in the hospital environment: Issues, challenges and future trends." Journal of Applied Computing and Information Technology 2(1).

De Freitas, S. and M. Levene (2003). "Evaluating the development of wearable devices, personal data assistants and the use of other mobile devices in further and higher education " JISC Technology and Standards Watch Report (TSW0305): 1-21.

Bing, B. (1999). Measured performance of the IEEE 802.11 wireless LAN, IEEE.

(2012). "802.11 PHY Layer." Retrieved 09/06/2012, 2012, from http://media.techtarget.com/searchMobileComputing/downloads/CWAP_ch8.pdf
(2012). "History of IEEE." Retrieved 15/06/2012, 2012, from http://www.ieee.org/about/ieee_history.html

Xiao, Yang, and Jon Rosdahl. "Throughput and delay limits of IEEE 802.11." IEEE Communications letters 6.8 (2002): 355-357.

Golmie, N., R. E. Van Dyck, et al. (2003). "Interference evaluation of Bluetooth and IEEE 802.11 b systems." Wireless Networks 9(3): 201-211.

Jain, K., J. Padhye, et al. (2005). "Impact of interference on multi-hop wireless network performance." Wireless Networks 11(4): 471-487.

Doefexi, A., S. Armour, et al. (2003). An evaluation of the performance of IEEE 802.11a and 11 g wireless local area networks in a corporate office environment, IEEE.

Johnsson, A., M. Björkman, et al. (2004). A study of dispersion-based measurement methods in IEEE 802.11 ad-hoc networks.

Perahia, E. (2008). "IEEE 802.11 n development: History, process, and technology." Communications Magazine, IEEE 46(7): 48-55.

Xiao, Y. (2005). "IEEE 802.11 n: enhancements for higher throughput in wireless LANs." Wireless Communications, IEEE 12(6): 82-91.

Aharony, N., T. Zehavi, et al. (2005). Learning Wireless Network Association Control with Gaussian Process Temporal Difference Methods, Citeseer.

Mishra, A., M. Shin, et al. (2003). "An empirical analysis of the IEEE 802.11 MAC layer handoff process." ACM SIGCOMM Computer Communication Review 33(2): 93-102.

Youssef, M. A. and R. E. Miller (2002). "Analyzing the point coordination function of the ieee 802.11 wlan protocol using a systems of communicating machines specification."

Wu, H., S. Cheng, et al. (2002). IEEE 802.11 distributed coordination function (DCF): analysis and enhancement, IEEE.

Heusse, M., F. Rousseau, et al. (2003). Performance anomaly of 802.11 b, IEEE.

Lo, E. C. C. (2007). An investigation of the impact of signal strength on Wi-Fi link throughput through propagation measurement, AUT University.

Sarkar, N. I. and K. W. Sowerby (2006). Wi-Fi performance measurements in the crowded office environment: a case study, IEEE.

Stein, J. C. (1998). "Indoor radio WLAN performance part II: Range performance in a dense office environment." Intersil Corporation.

Zhao, M., Li, Y., Wang, W. (2012). "Modeling and analytical study of link properties in Multihop wireless networks". IEEE Transactions on Communications, ISSN: 0090-6778, Volume: 60, Issue: 2: 445-455.

Kotz, D., Essien, K. (2002). "Characterizing usage of a campus-wide wireless network". Dartmouth Computer Science Technical Report TR2002-423.March 12, 2002.

Rahim, A., et al. (2006). "Impact of people movement on received signal in fixed indoor radio communications". 2006 IEEE 17th International Symposium on Personal, Indoor and Mobile Radio Communications. ISSN: 2166-9570. DOI:1109/PIMRC.2006.254304.
Choi, S. W., Shim, Y. S., Park, S. K. (2012). "A study on throughput difference of station according to separation distance among WLAN Aps". 2012 International Conference on ICT Convergence (ICTC). IEEE Xplore: 24 December 2012. DOI:1109/ICTC.2012.6386866. ISSN: 2162-1233.
Sarkar, N. I., Mussa, O. (2013). "The effect of people movement on Wi-Fi link throughput in indoor propagation environments". IEEE 2013 Tencon - spring. DOI: 1109/TENCONSpring.2013.6584508. ISBN: 978-1-4673-6347-1.

Balachandran, A., et al. (2002). "Characterizing user behavior and network performance in a public wireless LAN". ACM Sigmetrics Performance Evaluation Review - Measurement and modeling of computer systems. Vol. 30. No. 1. ACM, 2002: 195-205.

Chinchilla, F., Lindsey, M., Papadopouli, M. (2004). "Analysis of wireless information locality and association patterns in a campus". IEEE INFOCOM 2004. Twenty-third Annual Joint Conference of the IEEE Computer and Communications Societies. DOI:1109/INFCOM.2004.1356978. ISSN: 0743-166X. Vol. 2.

Choi, N., Nam, Y., Seok, Y., Choi, Y., Kim, S. (2005). "Analysis of Campus Users' Pattern in NESPOT Wireless LANs". The 7th International Conference on Advanced Communication Technology (ICACT) IEEE. Vol. 2.

Henderson, T., Kotz, D., Abyzov, I. (2004). "The changing usage of a mature campus-wide wireless network". MobiCom 04 Proceedings of the 10th annual international conference on Mobile computing and networking (ACM): 187-201.

Kotz, D., Essien, K. (2005). "Analysis of a campus-wide wireless network". Wireless Networks Vol. 11. Issue. 1-2 (January 2005): 115-133.

Schwab, D., Bunt, R. (2004). "Characterizing the use of a campus wireless network". INFOCOM 2004. Twenty-third Annual Joint Conference of the IEEE Computer and Communications Societies. DOI: 1109/INFCOM.2004.1356974. ISSN: 0743-166X. Vol. 2.
Shaffer, J., Siewiorek, D. P., Smailagic, A. (2005). "Analysis of movement and mobility of wireless network users". Ninth IEEE International Symposium on Wearable Computers (ISWC'05). DOI:1109/ISWC.2005.10.  ISSN: 1550-4816.

Tang, D., Baker, M. (2000). "Analysis of a local-area wireless network". Proceedings of the 6th annual international conference on Mobile computing and networking (ACM): 1-10.

Zola, E., Barcelo-Arroyo, F. (2011). "A comparative analysis of the user behavior in academic Wi-Fi networks". Proceedings of the 6th ACM workshop on Performance monitoring and measurement of heterogeneous wireless and wired networks (ACM): 59-66.

Yamkhin, D., Won, Y. (2009). "Modeling and Analysis of Wireless LAN Traffic". Journal of Information Science & Engineering 25:1783-1801.

Jiang, L., and et al. (2018). "A Hot Area Mobility Model for Ad- Hoc Networks Based on Mining Real Traces of Human". Conference on Complex, Intelligent, and Software Intensive Systems. CISIS 2017. Springer, Cham, 2017. Vol 611. Pp: 689-698.

Heinzelman, W. R., Chandrakasan, A., and Balakrishnan, H., (2000). "Energy-efficient communication protocol for wireless microsensor networks". Proceedings of the 33rd annual Hawaii international conference on System sciences IEEE. ISBN: 0-7695-0493-0. DOI: 1109/HICSS.2000.926982.

Liu, J. L., Ravishankar, C. V. (2011). "LEACH-GA: Genetic algorithm-based energy-efficient adaptive clustering protocol for wireless sensor networks". International Journal of Machine Learning and Computing 1.1. Pp: 79.

Parmar, B., et al. (2014). "A Survey of routing protocol LEACH for WSN". International Journal of Scientific and Research Publications. Vol 2. Issue 2. ISSN: 2250-3153.

Bettstetter, C., Resta, G., Santi, P. (2003). "The node distribution of the random waypoint mobility model for wireless ad-hoc networks". IEEE Transactions on mobile computing 3. Pp: 257-269.

Royer, E., Melliar-Smith, P., Moser, L. (2001). "An analysis of the optimum node density for ad-hoc mobile networks". In Proc. IEEE International Conference on Communications (ICC). Pp: 857–861.

Bai, Fan, Sadagopan, N., Helmy, A. (2003). "The IMPORTANT framework for analyzing the Impact of Mobility on Performance of Routing protocols for Ad-hoc Networks". Ad-hoc networks 1.4. Pp: 383-403.

Hong, Xiaoyan, et al. (1999). "A group mobility model for ad-hoc wireless networks". Proceedings of the 2nd ACM international workshop on Modeling, analysis and simulation of wireless and mobile systems.

Bheemalingaiah, M., et al. (2017). "Survey of Routing Protocols, Simulation Tools and Mobility Models in Mobile Ad-Hoc Networks". International Journal of Innovations & Advancement in Computer Science (IJIACS) ISSN (2017): 2347-8616.

6.

Authors:

Saher Manaseer, Metib Alzghoul, Mazen Mohmad

Paper Title:

An Advanced Algorithm for Load Balancing in Cloud Computing using MEMA Technique

Abstract: Recently Cloud computing has become one of the most significant technologies for its impact in every aspect in networking and new technologies such as security, capacity, quality of service, cost, and accessibility etc. One of the major challenges in networks is Load Balancing. Many algorithms were proposed to solve the problem. Some considered static variables while others considered dynamic ones. In this paper static variables techniques are used with the new proposed algorithm "MEMA Technique". In the proposed algorithm few steps are added to the weighted round robin (WRR). Moreover, a comparison of performance between the (WRR) and MEMA is presented.

Keywords: Cloud Computing, Load Balancing, Static Algorithms, Weighted Round Robin (WRR) MEMA Technique. 


References:

M. B. M.Padmavathi, "Dynamic And Elasticity ACO Load Balancing Algorithm for Cloud Computing," International Conference on Intelligent Computing and Control Systems ICICCS 2017, 2017.

U. T. Prof. Satvik Khara, "A Novel Approach for Enhancing Selection of Load Balancing Algorithms Dynamically in Cloud Computing," International Conference on Computer, Communications and Electronics (Comptelix) Manipal University Jaipur, Malaviya National Institute of Technology Jaipur & IRISWORLD, 2017.

R. D. D. R. S. Khusboo K. Patel, "Dynamic Priority Based Load Balancing Technique For VM Placement In Cloud Computing," Proceedings of the IEEE 2017 International Conference on Computing Methodologies and Communication (ICCMC), 2017.

-C. H. W.-C. T. M.-C. K. Mao-Lun Chiang, "An Improved Task Scheduling and Load Balancing Algorithm under the Heterogeneous Cloud Computing Network," IEEE 8th International Conference on Awareness Science and Technology (iCAST 2017), 2017.

S. G. a. J. P. Nithin Das K.C, "Incorporating Weighted Round Robin in Honeybee Algorithm for Enhanced Load Balancing in Cloud Environment," International Conference on Communication and Signal Processing, April 6-8, 2017, India, 2017.

R. K. D. Kripa Sekaran, "SIQ Algorithm for Efficient Load Balancing In Cloud," International Conference on Algorithms, Methodology, Models and Applications in Emerging Technologies (ICAMMAET), 2017.

B. Bharat Khatavkar, "Efficient WMaxMin Static Algorithm For Load Balancing In Cloud Computation," International Conference on Innovations in Power and Advanced Computing Technologies [i-PACT2017], 2017.

R. Venkateshwarlu Velde, "An Advanced Algorithm for Load Balancing in Cloud Computing using Fuzzy Technique," International Conference on Intelligent Computing and Control Systems ICICCS 2017, 2017.

P. R.Kanniga Devi, "A Graph-based Mathematical Model for an Efficient Load Balancing and Fault tolerance in Cloud Computing," Second International Conference on Recent Trends and Challenges in Computational Models, 2017.

S. H. Tahira Islam, "A Performance Comparison of Load Balancing Algorithms for Cloud Computing," 978-1-5386-3148-5/17/$31.00 © 2017 IEEE, 2017.

V. R. U. Sridevi S, "A Survey of Soft Computing Techniques Applied in Cloud Load Balancing," IEEE Eighth International Conference on Advanced Computing (ICoAC), 2016.

M. S. N. I. P. Jananta Permata Putra1, "Live Migration Based on Cloud Computing to Increase Load Balancing," International Seminar on Intelligent Technology and Its Application, 2017.

G. Ashish Gupta, "Load Balancing Based Task Scheduling with ACO in Cloud Computing," international conference on computer and applications (ICCA), 2017.

H. O. H. Sofiane Mounine Hemam, "Load Balancing Between Nodes in a Volunteer Cloud Computing by Taking Into Consideration the Number of Cloud Services Replicas," IEEE, 2017.

S. P. D. N. J. D. K. K. D. D. Jaimeel M Shah, "Load Balancing in cloud computing: Methodological Survey on different types of algorithm," International Conference on Trends in Electronics and Informatics ICEI 2017, 2017.

B. MONIKA LAGWAL, "Load balancing in Cloud Computing using Genetic Algorithm," International Conference on Intelligent Computing and Control Systems ICICCS 2017, 2017.

P. N. A. A. Mrs. Shruti Tripathi, "MODIFIED OPTIMAL ALGORITHM FOR LOAD BALANCING IN CLOUD COMPUTING," International Conference on Computing, Communication and Automation (ICCCA2017), 2017.

A. R. Muhammad Sohaib Shakir1, "Performance Comparison of Load Balancing Algorithms using Cloud Analyst in Cloud Computing.," IEEE, 2017.

C. Umadevi.K.S, "Predictive Load Balancing Algorithm for Cloud Computing," IEEE, 2017.

A. K. B. S. D. P. a. M. S. O. F. o. I. a. K. H. Sambit Kumar Mishra, "Time Efficient Dynamic Threshold-based load balancing technique for cloud computing," IEEE, 2017.

Manaseer, S. and , Alawneh, A. "Fairness based on backoff algorithms for enhancing MANETs performance: a comprehensive review", Journal of Mathematical and Computational Science, Vol 8, No.3, Pp: 394-420.

7.

Authors:

M. Rajeswari, C. Sivamani, K.S. Meena, Sheethal M. S, Sreetha E.S.

Paper Title:

Performability of VBRCP in VANET using UGFT

Abstract: A reliable Vehicular Based Reliable Clustering Protocol (VBRCP) for transmitting road safety information between vehicular nodes is presented in this paper. Transmission range of vehicular nodes are said to be identified during phase-I of VBRCP. Nodes are grouped to form a cluster based on this transmission range of vehicular nodes. The parameters like Degree, Degree In Difference, Sum of Degree, Battery power, Node movement and Combined weight are used to elect the cluster head. The reliability of transportation system is considered as the probability of successful delivery of information from a source vehicle to the destination vehicle. This is attained by using UGF (Universal Generating Function). Node UGF of a member node / cluster head and link UGF are used to define the reliability of VBRCP. Algorithm is proposed in UGF in order to calculate the link reliability which represents the successful delivery of traffic information between the ongoing vehicles on the roadside. Proposed protocol is compared with some other existing protocols. Simulation results show that VBRCP outperforms other protocols in terms of delay, packet delivery and throughput.

Keywords: UGF, VANET, VBRCP, Transmission Probability.

References:

S. Bali, N. Kumar, J.P.C. Rodrigues, Clustering in vehicular ad hoc networks: Taxonomy, challenges and solutions, 2014, pp. 134-152.

Salhi, M. Cherif, S. Senouci, Data collection in vehicular networks, in: Autonomous and Spontaneous Networks Symposium, 2008, pp.20–21.

Wang, L. Liu, M. Zhou, N. Ansari, A position based clustering technique for ad hoc inter vehicle      communication, IEEE Trans. Syst. Man Cybern., Part C, Appl. Rev. 38(2) (2008) 201–208.

Ahammed, J. Taheri, A. Zomaya, LICA: robust localization using cluster analysis to improve GPS coordinates, in: First ACM International Symposium on Design and Analysis of Intelligent Vehicular Networks and Applications, New York, USA, 2011, pp.39–46.

Fan, Y. Shi, S. Chen, L. Zou, A mobility metric based dynamic clustering algorithm (DCA) for VANETs, in: International Conference on Communication Technology and Application, Beijing, 2011, pp.752–756.

Fan, Improving broadcasting performance by clustering with hicle communication, in: 65th IEEE Conference on Vehicular Technology, Dublin, 2007, pp.2491–2495.

Zhang, A. Boukerche, R.W. Pazzi, A novel multi-hop clustering scheme for vehicular ad-hoc networks, in: MobiWac'11, 9th ACM International Symposium on Mobility Management and Wireless Access, 2011, pp.19–26.

Meena KS and Vasanthi T "Reliability Design for a MANET with Cluster Head Gateway Routing Protocol", Communication in Statistics-Theory and Methods, 2015; 45(13): 3904-3918.

Meena KS and Vasanthi T "Reliability Analysis of Mobile Adhoc Networks using Universal Generating Function", Quality and Reliability Engineering International, 2014; 32(1): 111-122.

Meena, KS&Vasanthi, T 2015, 'The Performance Assessment of a MANET using WUGF', Research Journal of Applied Sciences, Engineering and Technology, vol. 10, no.8 , pp. 942-950.

Meena KS et al., "Reliability Analysis of MANET with RCFP: Reliable Cluster Forming Protocol", International Journal of Applied Engineering Research, 2016; 11(1): 440-447.

Meena, KS et al., "Reliable Cluster Forming Protocol in VANET", World Journal of Engineering research and Technology, vol. 3, no. 3, pp.390-321, DOI: 10.1080/03610926.2014.911908.

UmaMaheswari and M. Rajeswari, "Reliability Calculation of VANET with RSU and SP", Research Journal of Applied Sciences, Engineering and Technology 8(13): 1607-1612, 2014.

8.

Authors:

Vasujadevi Midasala, P. Siddaiah

Paper Title:

Design & Simulation of Array DGS using HFSS

Abstract: Array antennas are useful in military applications due to high gain and more directivity. But the individual elements of array radiation may interfere each other and resulting in Mutual coupling. In this research paper, Defected Ground Structure (DGS) is used to reduce the mutual coupling and further array of DGS is used for the optimization of output parameters. The proposed antenna of 1x2 array and 4x4 array of DGS is designed and simulated using HFSS software. It operates at 15GHz (Ku band) with minimum mutual coupling of -25dB. The gain is 8dB and VSWR and Return loss are in optimal Range. The output parameters are plotted and compared using MATLAB software.

Keywords: DGS, Ku-band, Mutual Coupling, HFSS, Return loss, VSWR.


References:

Ankit Arora, N. Anish Kumar "To reduce mutual coupling in microstrip patch antenna arrays elements using electromagnetic band gap structures for X-band", ICNETS 2017.

Mohamed Ezzat and Choon Sae Lee "A simple optimization technique for reducing mutual coupling between two coupled antennas", IEEE international Sympoisum on Antennas, 2015.

Prakash K Kuravatti, T. S. Rukmini "Reduction of mutual coupling in antenna arrays using periodic structures", IEEE-RTEICT 2016.

Qian Li , Chong Ding "Mutual Coupling Reduction between Patch Antennas Using Meander Line", International Journal of Antennas and Propagation 2018:1-7.

Chakrabarti and A. Chakraborty, "Dual-band dual sense microstrip antenna with improved characteristics," in Electronics Letters, vol. 54, no. 20, pp. 1149-1150, 4 10 2018.

S Nagakishor, R.S Kalyan "Design of a Novel Coaxial-Feed Triple Frequency PatchAntenna with Slots and Shorting Pin", Procedia Computer Science, 1877-0509, Vol. 85, 2016, 345–351.

Vasujadevi, M., Madhav, B.T.P., Shiva Skandan "Maple leaf shaped array antenna for multiband applications", International Journal of Engineering and Technology (UAE), 2018.

S Nagakishore, "Design & Simulation of TrippleFrequency Triangular PatchAntenna by Using HFSS 14.0", International Journal of Applied Engineering Research, vol. 10, No. 20, 2015, 1087-1090, 18585-18588.

Sekhar, B.S.N.Kishore "Triplefrequency Circular PatchAntenna" IEEE ICCIC, 2014, pp.1231-1233.

9.

Authors:

Mohamed.M.Elgazzar, Mahmoud Maher El-Sayed Mohammed

Paper Title:

A Comparison of Piplined and Parallel CORDIC Architecures

Abstract: Coordinate Rotation Digital Computer (CORDIC) is efficient and simple algorithm that is used to calculate the trigonometric and hyperbolic functions. The CORDIC is used in multiple applications like hardware multiplier in the field programmable gate array (FPGA) or in simple microcontroller. The advantage of the CORDIC is that it uses only shift and add operations. The CORDIC can be implemented in different architectures like the parallel (or combinational) architecture, pipelined architecture, and iterative architecture. We want to know what is the pros and cons for every architecture, so our research will be very important to the integrated circuit (IC) designer. The designer should know the advantages of each architecture to choose the suitable architecture for his design. In this paper we will make comparison between pipelined and parallel CORDIC architectures. The comparison steps are implementing the parallel and the pipelined CORDIC architectures in Verilog register transfer level (RTL) codes, then simulating these two Verilog codes using Modelsim. The both architectures will be simulated using the same test sequence. The sequence flow is inserting angles from zero degree to ninety degree and compare the outputs which are cosine and sine for the inserted angle to the expected values. The test sequence will be the same for both architectures. This will make the same simulation environment for the two architectures. From simulation results, we can expect the parallel CORDIC is more efficient in the initial delay, area, power consumption, and the pipelined CORDIC is more efficient in the clock frequency, critical path.

Keywords: CORDIC, E. Volder, FPGA, Parallel CORDIC, Pipelined CORDIC.


References:

VOLDER, J. E. (2000). The Birth of CORDIC. Journal of VLSI Signal Processing , 101-105.

Takagi, Naofumi, Tohru Asada, and Shuzo Yajima., "Redundant CORDIC methods with a constant scale factor for sine and cosine computation", IEEE Transactions on Computers, vol.40, no.9, pp.989-995, 1991.

Chen and K. J. R. Liu, "A fully pipelined parallel CORDIC architecture for half-pel motion estimation," in Proc. IEEE Int. Conf. Image Processing, Santa Barbara, CA, Oct. 1997, vol. 2,pp. 574–577.

B. Juang and H. F. Lin, "CORDIC algorithm for vectoring mode

without constant scaling factors," Electron. Lett., vol. 35, no. 12, pp. 971–972, Jun. 10, 1999

B. Juang, "Area/delay efficient recoding methods for parallel CORDIC rotations," in Proc. IEEE Int. Symp. Circuits And Systems, June 2006, pp. 1539-1542.

Gopikiran, R.Thilagavathy, "FPGA Implementation of Floatingpoint Rotation Mode CORDIC Algorithm," " in Signal Processing, Communication, Computing and Networking Technologies (ICSCCN), 2011.

Syed, M. Lourde R., "Hardware Security Threats to DSP Applications in an IoT network," IEEE International Symposium on Nanoelectronic and Information Systems, 2016.

Aggarwal, Supriya, Pramod K. Meher, and KavitaKhare., "Concept, Design, and Implementation of Reconfigurable CORDIC", IEEE Transactions on Very Large Scale Integration (VLSI) Systems, vol.24, no.4, pp.1588-1592, 2016.

10.

Authors:

M. Lakshmi Raviteja, N. Nagaraju, Anandbabu Gopatoti, N. Paparao

Paper Title:

Processing Algorithm and Data Acquisition for Laser Range Sensor

Abstract: This research paper focuses on the use of Defense, Military, Space and Industrial applications for data acquisition. Towards the development of this project is to develop processing Algorithm and Data Acquisition for LASER range sensor. All processing logic will be implemented using VHDL. The Processing logic will be implemented in serial interface 1553 from bus controller. Subsequent to range measurement it provides the range data through 1553 interface to bus controller. As part of data Acquisition the serial communication between bus controllers to remote terminal via 1553 interface will be implemented in C lan-guage.

Keywords: 1553 Interface, Bus controller, Remote Terminal


References:

Farzin, Amzajerdian, Diego Pierrottet, Larry Petway, Glennhines and Vincent Roback. "LIDAR Systems for precision navigation and safe landing on planetary bodies",SPIE Defense and Security Symposium, Orlando, FL,(2011).

Amzajerdian, D. Pierrottet, L. Petway, M.Vanek," Development of LIDAR sensor and LASER systems for autonomous safe landing on planetary bodies".

Amzajerdian,Fazzin,pierrottet,Petway,LarryB,Hines,alennD,Roback,VincentE, "LIDAR and LASER systems for precision Navigation and safe landing on planetary bodies". Langel Research centre .NASA.

Graham Brooker, "Introduction to Sensors for Ranging and Imaging", Scitech Publishing,2009".

LASER/ Electro –optics Technology(LEOT), "New Design and Applications for LASERS".

E. Kisel and V.G. Shcherbitskii. (2005), "Passive Q switches for a diode-pumped erbium glass laser", Quantum Electronics 35(7) 611-614

M. Michaelisand A. Forbes. (2008), 'Lasers in space', Proc. of SPIE Vol. 7005

A.Kamalakar, KVSBhaskar, A.S.Laxmiprasad, R.Ranjith, K.A.Lohar, R.Venkateswaran and T.K.Alex, "Lunar Ranging Instrument for Chandrayan-1".

L.N Sridhar Raja, V.S Bhaskar, A.S.Laxmi Prasad and J.A.Kamalakar "Solid-state Lasers for Space Applications".

L.N Sridhar Raja, A.S.Laxmi Prasad and J.A.Kamalakar "Performance characterization of Si-APD for space Applications".

Bhavana Godavarthi, Paparao Nalajala, M Lakshmi Ravi Teja," Wireless Sensors Based Data Acquisition System Using Smart Mobile Application", International Journal of Advanced Trends in Computer Science and Engineering, Volume 5, Issue 1, January 2016

Kalyani, V.L.N Sridhar Raja, AdwaitaGoswami, K.Ravi Kumar, K.V.S Bhaskar ,P.Selvaraj, R.Venkateswaran,A.S.Laxmi Prasad and J.A.Kamalakar "Design and Performance Aspects of Lunar Laser Ranging Instrument".

Actel "1553B RT FPGA core Data sheet".

Paparao Nalajala, Bhavana Godavarth, M Lakshmi Raviteja, Deepthi Simhadri," Morse code Generator Using Microcontroller with Alphanumeric Keypad", International Conference on Elec-trical, Electronics, and Optimization Techniques (ICEEOT), Pages 762 – 766,Publisher-IEEE

11.

Authors:

S. Arunchaitanya, E. Arunakanthi

Paper Title:

Usage of Mineral Admixtures in Self Compacting Concrete- A Review

Abstract: Self Compacting Concrete (SCC) is a special concrete, which is used to fill congested reinforcement without any vibration. This study mainly focused to know the result of mineral admixtures on self compacting concrete, which are prepared by partial replacement of cement and fine aggregate by mineral admixtures like copper slag, fly ash, silica fume etc.; called as industrial by-products. The objective of this paper is to know the behavior of the SCC, when it is in fresh and hardened states. Fresh and mechanical properties along with permeation characteristics have been discussed.

Keywords: Fly ash, Permeation characteristics, Self Compacting Concrete, Silica fume, Copper slag. 


References:

C.Nataraja, Anvit Gadkar and Giridhar Jogin, " A simple mix proportioning method to produce SCC based on  compressive strength requirement by modification to IS 10262:2009" The India  Concrete Journal Vol 92, 2018, pp. 15-23.

Sri Rama Chand, P.Rathish Kumar, P.S.N.R. Giri, G. Rajesh Kumar, "Performance studies on self compacting concrete with self curing chemicals" The India  Concrete Journal Vol 92, 2018, pp. 24-30.

V and G. Mohan Ganesh, " Optimization of SCC mix design using nan-su theory embodying DOE method" The India Concrete Journal Vol 92, 2018, pp. 31-41.

Sashidhar, B.Radhamma, J. Gurujawahar, C. Yedukondalu, " Effect of artificial sand on fresh  characteristics of self compacting geopolymer concrete" The India  Concrete Journal Vol 92, 2018, pp. 42-48.

K Ganesh Babu and B Chandrasekhar, "High performance SCCs containing fly ash" The India Concrete Journal Vol 92, 2018, pp. 57-63.

Sri Rama Chand, P. Swamy Naga Ratna, K.L. Radhika, P. Rathish Kumar and C. Yedukondalu, "Optimization of mix proportioning for self compactinh concretes using particle packing theories" The India Concrete Journal Vol 91, 2018, pp. 20-32.

Shaik Khaja Sameer, B. Jagadish Chakravarti and V. Ramesh, "A quantitative approach in designing self compacting concrete using compressible packing model" The India Concrete Journal Vol 91, 2018, pp. 33-42.

Nagendra Kumar, "Development of self compacting concrete using quartz sand as an alternative of natural river sand" The India  Concrete Journal Vol 91, 2018, pp. 43-50.

Girish, "Importance of volume of paste on the compressive strength of SCC – A parameter to be considered in mix design" The India Concrete Journal Vol 91, 2018, pp. 51-62.

Y. Leung, J. Kim, A. Nadeem, Jayaprakash J and M. P. Anwar, "Sorptivity of self compacting concrete containing fly ash and silica fume" Elsevier, Construction and building material, 113, 2016, pp. 369-375.

Daniel C, Joel Shelton J, Vincent Sam Jebadurai S, Arun Raj E, "Studies on High Strength Self Compacting Concrete with Copper Slag for M30 grade", International Journal of Research in Engineering and Technology", Vol. 5, 2016, pp. 74-78. 

Gritsada Sua-iam, Natt Mukal, "Rheological and mechanical properties of cement – fly ash self compacting concrete incorporating high volumes of alumina based material as fine aggregate" Elsevier, Construction and building material, 95, 2015, pp. 736-747.

Fadee, R.Mirhosseini, R. Tabatabaei & M.J. Fadaee, "Investigation on using copper slag as part of cementitious materials in self compacting concrete", Asian Journal of Civil Engineering, Vol. 16, 2015, pp. 368-381.

H. Patel, J.M. Srihaila, Prahalada. V, "Experimental study on Durability properties of High Performance Self Compacting Concrete" International Journal of Innovative Research in Science, Engineering and Technology" Vol. 5, 2016, pp. 14856-14863.

Adhavanathan, V.Vinoth, "Experimental Investigation of Self Compacting Concrete by using Copper Slag and Fly ash", International Journal for Scientific Research & Development, Vol. 3, 2015, pp. 384-389.

S. Jhansirani and A. Jagannathan, "Studies on Effect of Mineral Admixtures on Durability of Self Compacting Concrete", European Journal of Advances in Engineering and Technology, Vol.2, 2015, pp. 87-94.

Karthik, Dr. G. Baskar, "Study on Durability Properties of Self Compacting Concrete with Copper Slag partially replaced for fine aggregate", Vol. 6, 2015, pp. 20-30.

Iman Afshoon and Yasser Sharifi, "Ground copper slag as a supplementary cementing material and its influence on the fresh properties of self consolidating concrete", The IES Journal Part A: Civil & Structural Engineering, Vol 7, 2014, pp. 229-242.

Vasusmitha and Dr. P. Srinivasa Rao, "Strength and Durability study of high Strength Self Compacting Concrete", International Journal of Mining, Metallurgy Engineering, Vol. 1, 2013, pp. 18-26.

Venkata Rao, M. Rajasekhar, Mohd Mujeeuddiahmed, "An Experimental Sudy on Durability of High Strength Self Compacting Concrete" International Journal of Research in Engineering and Technology, Vol. 2, 2013, pp. 430-436.

12.

Authors:

Telagarapu Prabhakar, S.Poonguzhali

Paper Title:

Filtering and Statistical Feature based Automatic Detection of Breast Lesions in Ultrasound Images

Abstract: The objective of this paper was proposed to develop a method for a fully automatic detection of breast tumor accurately. In this reduction of speckle noise was done by utilizing Curvelet, Shearlet. The filtered images acted as an input of segmentation in which the contour was initially recognized by statistical features and the region was segmented automatically. The performance analysis was done by comparing the output of the automatic segmentation region algorithm and the ground truth (Segment by radiologist).The Shearlet filtered images gave a high performance with the an accuracy of 91.51%, sensitivity of 92.24%, specificity of 89.44 %, Jaccard of 86.02 % and Dice Similarity of 91.27 % when compared to other filtered images and input image.

Keywords: Breast Ultrasound Image, Speckle reduction, Statistical Features, Automatic Segmentation. 


References:

GLOBOCAN 2012 v1.0, Cancer Fact Sheet. Available From: http://globocan.iarc.fr/Pages/fact_sheets_cancer.aspx[2012]

Rayudu, DKV &Murala, S 2010, 'Denoising of Ultrasound Images using Curvelet Transform', The 2nd International Conference on Computer and Automation Engineering (ICCAE 2010), Singapore,vol. 3, pp. 447-451.

Deng, Y, Wang, Y & Shen, Y 2011. 'Speckle reduction of ultrasound Images based on Rayleigh-trimmed anisotropic diffusion filter', Pattern Recognition Letters, vol. 32, no. 13, pp. 1516-1525.

Ma, RX, Zhang, XM, Ding, MY & Liu, Q 2012, 'Comparative Study on Filter Methods of Medical Ultrasound Images', In Advanced Materials Research, vol. 341, pp. 467-471.

Vishwa, A & Sharma, S 2012. 'Speckle noise reduction in ultrasound Images by wavelet thresholding', International Journal of Advanced Res arch in Computer Science & Software Engineering, vol. 2, no. 2.

Khusna, DA, Nugroho, HA & Soesanti, I 2015, 'Performance analysis of Edge and detailed preserved speckle noise reduction filters for breast Ultrasound images'. In 2nd International Conference on Information Technology, Computer, and Electrical Engineering (ICITACEE) IEEE, pp. 76-80.

Elyasi, I, Pourmina, MA &Moin, MS 2016, Speckle reduction in breast Cancer ultrasound images by using homogeneity modified bayes shrink.

Prabhakar, Telagarapu, and S. Poonguzhali. "Automatic detection and Classification of benign and malignant lesions in breast ultrasound images using texture morphological and fractal features." Biomedical Engineering International Conference (BMEiCON), 2017 10th. IEEE, 2017.

Prabhakar, Telagarapu, and S. Poonguzhali. "Assessment of Texture Feature Extraction to Classify the Benign and Malignant Lesions from Breast Ultrasound Images." Artificial Intelligence and Evolutionary Computations in Engineering Systems. Springer, Singapore, 2018. 725-732.

Shan, J, Cheng, HD & Wang, Y 2008, 'A novel automatic seed point Selection algorithm for breast ultrasound images'. IEEE-The 19th International Conference on Pattern Recognition, ICPR, pp. 1-4.

Shan, J, Cheng, HD & Wang, Y 2012, 'Completely automated Segmentation approach for breast ultrasound images using multiple-domain features'. Ultrasound in medicine & biology, vol. 38, no. 2, pp. 262-275.

Xian, Min, Yingtao Zhang & Cheng, HD 2015,'Fully automatic Segmentation of breast ultrasound images based on breast characteristics in space and frequency domains'. Pattern Recognition, vol. 48, no. 2, pp. 485-497.

Gómez-Flores, W & Ruiz-Ortega, BA 2016, 'New Fully Automated Method for Segmentation of Breast Lesions on Ultrasound Based on Texture Analysis'. Ultrasound in medicine & biology, vol. 42, no. 7, pp. 1637-1650.

Anant Madabhushi & Dimitris N Metaxas 2003, 'Combining low-, high-level and empirical domain knowledge for automated segmentation of ultrasonic breast lesion', IEEE Transactions on Medical Imaging, vol. 22, no. 2, pp. 155-69 .

Liu, X, Huo, Z & Zhang, J 2005, 'Automated segmentation of breast Lesions in ultrasound images', 27th Annual International Conference of the IEEE in Engineering in Medicine and Biology Society, IEEE-EMBS, pp. 7433-7435.

Yu, Y & Acton, ST 2002, 'Speckle reducing anisotropic diffusion', Image Processing, IEEE Transactions, vol. 11, no. 11, pp. 1260-1270.

Candes, E, Demanet, L, Donoho, D & Ying, L 2006. 'Fast discrete curvelet transforms', Multiscale Modeling& Simulation, vol. 5, no. 3, pp. 861-899.

Lim, WQ 2010. 'The discrete shearlet transform: A new directional Transform and compactly supported shearlet frames', IEEE Transactions on Image Processing, vol. 19, no. 5, pp. 1166-1180.

Easley, G, Labate, D & Lim, WQ 2008. 'Sparse directional image Representations using the discrete shearlet transform', Applied and Computational Harmonic Analysis, vol. 25, no. 1, pp. 25-46.

Guo, K & Labate, D 2007. 'Optimally sparse multidimensional Representation using shearlets', SIAM journal on mathematical analysis, vol. 39, no. 1, pp. 298-318.

Chan, TF & Vese, LA 2001. 'Active contours without edges' Image Processing', IEEE transactions, vol. 10, no. 2, pp. 266-277.

Zhang, K, Zhang, L, Song, H & Zhou, W 2010. 'Active contours with Selective local or global segmentation: a new formulation and level set method', Image and Vision computing, vol. 28, no. 4, pp. 668-676.

13.

Authors:

L. Sri Sivani, Nagi Reddy B, K. Subba Rao, A. Pandian

Paper Title:

A New Single Switch AC/DC Converter with Extended Voltage Conversion Ratio for SMPS Applications

Abstract: A single switch AC/DC converter for SMPS applications is proposed in this paper for attaining extended voltage conversion range and unity input power factor. This AC/DC converter have a buck-boost PFC circuit that operates in discontinuous conduction mode (DCM) to attain unity input power factor and a buck converter to achieve tightly regulated voltage along with wide conversion range. Buck converter is also chosen to operate in discontinuous conduction mode because of its advantages like, zero switch current at turn-ON, low switching voltage stresses, independent voltage stresses from load variations and higher efficiencies. The proposed converter doesn't require extra control technique to achieve unity power factor. The detailed operation is analysed and the essential equations are derived. To analyze the effectiveness of the proposed converter, MATLAB/SIMULINK software is used.

Keywords: Wide voltage conversion range, AC/DC Converter, Unity input power factor, Buck-boost buck converter, Single-switch. 


References:

"A New Family of Single Stage AC/DC Power Factor Correction Converters with Fast Output Voltage Regulation" 0. Garcia, J.A. Cobos, P. Alou, R. Prieto. J. Uceda and S. Ollero.

"A New Family of Single-Stage Isolated Power-Factor Correctors with Fast Regulation of the Output Voltage"Richard Red1 Laszlo Balogh Nathan 0. Sokal.

"Integrated Buck-Flyback Converter as a High-Power-Factor Off-Line Power Supply" Marcos Alonso, Senior Member, IEEE, Marco A. Dalla Costa, Student Member, IEEE, and Carlos Ordiz.

"Switching converters with wide dc conversion range," Maksimovic and s. cuk, IEEE Trans. Power Electron., vol. 6, no. 1, pp. 151–157, Jan. 1991.

"Comparison of Basic converter topologies for Power-Factor Correction," h. Wei and i. Batarseh, in Proc. IEEE SoutheastCon 1998, pp. 348–353.

"Analysis, Design, Modeling, Simulation and Development of Single-Switch AC-DC Converters for Power Factor and Efficiency Improvement" Bhim Singh and Ganesh Dutt Chaturvedi.

"Single-stage AC-DC power-factor-corrected voltage regulator with reduced intermediate bus voltage stress"D.C. Lu, D.K.W. Cheng and Y.S. Lee.

"Improved Power Quality Switched-Mode Power Supply Using Buck–Boost Converter" Shikha Singh, Student Member, IEEE, Bhim Singh, Fellow, IEEE, G. Bhuvaneswari, Senior Member, IEEE, and Vashist Bist, Member, IEEE.

"Implementation of zero-current switch turn-ON based buck-boost buck type rectifier for low power applications" Nagi Reddy.B, O.Chandra Sekhar, M.Ramamoorty, International Journal of electronics (Accepted for publication).

"Reducing Storage Capacitance in Off-Line LED Power Supplies by Using Integrated Converters" M. Alonso1, D. Gacio1, A. J. Calleja1, F. Sichirollo2, M. F. da Silva3, M. A. Dalla Costa3, R. N. do Prado3.

"Analysis and Design of an Isolated Single-Stage Converter Achieving Power-Factor Correction and Fast Regulation" Tsai-Fu Wu, Senior Member, IEEE, and Yu-Kai Chen, Student Member, IEEE.

14.

Authors:

Pooja Sharma, Nisheeth Joshi

Paper Title:

Design and Development of a Knowledge-Based Approach for Word Sense Disambiguation by using WordNet for Hindi

Abstract: Word Sense Disambiguation (WSD) aims at deciphering word meaning in terms of context with the help of computers. WSD is an accessible and challenging AI-complete problem. WSD analyses word tokens and determine the exact sense of the word being used according to the context. WSD is viewed asafundamental problem in Artificial Intelligence (AI) and Natural Language Processing (NLP). Our problem area involves finding the appropriate sense of a lexeme for available context and relationship between lexicons. This is done using natural language processing techniques which involve queries, NLP specific documents or output texts from Machine Translation (MT). MT automatically translates text from one native language into another. It can be performed on various natural languages like Urdu, Marathi, Punjabi, Bengali, English, and Hindi etc. The different application areas for word sense disambiguation involves Speech Processing, Information Retrieval (IR), lexicography, Text Processing and MTetc.With this article, we are exploring the knowledge-based technique for WSD for Hindi. This approach uses explicitly available lexical resources viz. lexicon and thesaurus. It involves incorporating word knowledge from external knowledge resources to removethe equivocalness of words. In this experiment, we tried to develop a WSD tool by considering a knowledge-based approach with WordNet of Hindi. The system uses knowledge-based LESK Algorithm for WSD for Hindi. Our proposed system gives the accuracy of about 71.4%.

Keywords: Word Sense Disambiguation, LESK, WordNet


References:

Bala, P. (2013). KnKnowledge-Basedpproach for Word Sense Disambiguation using Hindi Wordnet. The International Journal Of Engineering And Science (IJES), 2(4), 36-41.

Baldwin, T., Kim, S., Bond, F., Fujita, S., Martinez, D., & Tanaka, T. (2010). A reexamination of MRD-based word sense disambiguation. ACM Transactions on Asian Language Information Processing (TALIP), 9(1), 4.

Bhattacharyya, D. P. (2006). Hindi WordNet Data and Associated Software License Agreement. Indian Institute of Technology, Mumbai, CSE dept., TcTechnicaleport.

Chaplot, D. S., &Salakhutdinov, R. (2018). Knowledge-based word sense disambiguation using topic models. arXiv preprint arXiv:1801.01900.

Ekedahl, J., & Golub, K. (2004). Word sense disambiguation using Wordnet and the Lesk algorithm. Projektarbeten 2004, 17.

Gupta, M., Yadav, S., Sharma, S., & Surendra, Y. (2013). Word Sense Disambiguation Using Hindi WordNet and Lesk Approach. IPASJ International Journal of Computer Science (IIJCS), 1(6).

Kaur, A. (2010). Development of an approach for disambiguating ambiguous Hindi postposition. Department of Computer Science, Punjab University, India.

Kolte, S. G., &Bhirud, S. G. (2009). WordNet: a knowledge source for word sense disambiguation. International Journal of Recent Trends in Engineering, 2(4).

Mohapatra, R., &Hembram, L. (2010). Thought Boundary Detection in English Text through ththelawf Conservation of thought'for Word Sense Disambiguation. Language in India, 10(8).

Moldovan, D., &Novischi, A. (2004). Word sense disambiguation of WordNet glosses. Computer Speech & Language, 18(3), 301-317.

Montoyo, A., Suárez, A., Rigau, G., & Palomar, M. (2005). Combining knowledge-and corpus-based word-sense-disambiguation methods. Journal of Artificial Intelligence Research, 23, 299-330.

Moro, A., Raganato, A., &Navigli, R. (2014). Entity linking meets word sense disambiguation: a unifiedapproach. Transactions the Association for Computational Linguistics, 2, 231-244.

Munusamy, M., Arasu, G. T., Palanisamy, V., &Selvarajan, S. (2011). A Design and Development of Word Sense Disambiguation Algorithm for English Language Understanding for Database Access. Journal of Computer Science, 7(10), 1612.

Naseer, A., & Hussain, S. (2009). Supervised Word Sense Disambiguation for Urdu Using Bayesian Classification. Center for Research in Urdu Language Processing, Lahore, Pakistan.

Pal, A. R., Saha, D., & Pal, A. (2017). A KnKnowledge-basedethodology for Word Sense Disambiguation for Low Resource Language. Advances in Computational Sciences and Technology, 10(2), 267-283.

Pandey, P., & Arora, R. (2012). Cross-Lingual Word Sense Disambiguation using Wordnets and CoContext-basedapping.

Parameswarappa, S., & Narayana, V. N. (2011). Kannada word sense disambiguation for machine translation. International Journal of Computer Applications, 34(10).

Reddy, S., &Inumella, A. (2010, July). WSD as a distributed constraint opoptimisationroblem. In Proceedings of the ACL 2010 Student Research Workshop (pp. 13-18). Association for Computational Linguistics.

Reddy, S., Inumella, A., McCarthy, D., & Stevenson, M. (2010, July). IIITH: DoDomain-specificord sense disambiguation. In Proceedings of the 5th International Workshop on Semantic Evaluation (pp. 387-391). Association for Computational Linguistics.

Reddy, S., Inumella, A., Sangal, R., & Paul, S. (2009). All words unsupervised semantic category lalabellingorhiHindiIn Proceedings of the International Conference RANLP-2009(pp. 365-369).

Sankaran, B., & Vijay-Shanker, K. (2003). Influence of morphology in word sense disambiguation for TamilAU-KBC Research Centre.

Sharma, N., Kumar, S., & Niranjan, S. (2012). Using Machine Learning Algorithms for Word Sense Disambiguation: A Brief Survey. International Journal of Computer Technology and Electronics Engineering (IJCTEE) Volume, 2.

Sreedhar, J., Raju, S. V., Babu, A. V., Shaik, A., & Kumar, P. P. (2012). Word sense disambiguation: An empirical survey. International Journal of Soft Computing and Engineering (IJSCE) ISSN, 2231-2307.

Tamilselvi, P., & Srivatsa, S. K. (2011). Word Sense Disambiguation using CaCase-basedpproach with Minimal Features Set. Indian Journal of Computer Science and Engineering (IJCSE), 2(4), 628-633.

Trivedi, M., Sharma, S., &Deulkar, K. (2014). Approaches To Word Sense Disambiguation. International Journal of Engineering Research & Technology, 3(10), 645-647.

Yadav, P., & Husain, M. S. (2014). Study of Hindi Word Sense Disambiguation Based on Hindi Wordnet. IJRASET ISeSN.

15.

Authors:

Maram ALMuhisen, HüseyinGökçekuş, Dilber Uzun Ozsahin

Paper Title:

The Most Common Factors Effecting Ground Water Quality

Abstract: Ever since the existence of living organisms on the planet, water has been a vital element for survival. Not only is it essential for existence, but also for consuming, watering, manufacturing and many other purposes in various fields. Regardless, humans have continuously polluted and allowed the waters to be unacceptable for human consumption by dumping waste into the environment with no care. Furthermore, increasing populations, construction expansions, larger income expenses, both industrial and economical developments have impacted an upsurge in water utilization. Consequently, these aspects have also escalated the pressure placed on the water ecosystem extensively and qualitatively. The water ecosystem also faces a heighten of conceivable risks resulting from dumping household as well as manufacturing waste water into regions adjacent to the water supplies. Evidently, utilization of unsuitable irrigation techniques could escalate earth salinity as well as vaporization percentages. The following research deliberates most of the ground water foundations, water difficulties, as well as the warm and mineral waters which have vitally influenced our wellbeing as a result of its organic and harmful aspects. Furthermore, in this research, the most influential factors affecting the quality of groundwater, will be analysed using the fuzzy method which will focus on the five following factors; coalash, industrial storage tanks, seawater intrusion, Arsenic, agriculture.

Keywords: polluted, ecosystem, wastewater, water supplies, ground water, fuzzy 


References:

De Chaisemartin, M.,Varady, R.G.,Megdal, S.B., Conti, K.I., van der Gun, J.,Merla, A.,Nijsten, G.J. andScheibler, F. (2017).Addressing the groundwater governance challenge. Switzerland: Springer International Publishing.

Lutey, T. (2018).Cleanup of Toxic Coal Ash That Contaminated Colstrip Groundwater Begins. USA: Billings Gazette.

Baker, S. (2018).Contaminated Groundwater Seeping into the Trinity River from This Spot Needs Costly Fix. USA: Sandra Baker.

Johnson, J. (2018).Farm Bureau Declares Opposition to Proposed Salinas Valley New wells Moratorium.

USA: Monterey Herald.

Pakianathan, R. (2018).Study Measures Arsenic Contamination in Wells. UK: The Dartmouth

Bergquist, L. (2018). DNR Board Approves Measure to Limit Manure Pollution in Eastern Wisconsin toProtect Groundwater. USA: Milwaukee J.-Sentinel.

Mukherji, A.& Shah, T. (2005). Groundwater socio-ecology and governance: A review of institutions and policies inselected countries. HydrogeolJournal, 13, 328–345.

Varady, R. G., Weert, F., Megdal, S. B., Gerlak, A., Iskandar, C. A., & House-Peters, L. (2010). Groundwater Governance: A Global Framework for Country Action. USA: GEF.

(2017).Water Governance Initiative.France: Organisation for Economic Co-operation and Development.

Varady, R. G., Zuniga-Teran, A. A., Gerlak, A. K., &Megdal, S. B. (2016). Modes and approaches of groundwater governance: A survey of lessons learned from selected cases across the globe. Journal of Water (Switzerland), 8(10), 417.

Michaels, S.& Kenney, D.S. (2000). State approaches to watershed management: Transferring lessons between theNortheast and Southwest. Proceedings of theWatershed Management and Operations Management Conferences. USA.

Megdal, S.B., Gerlak, A.K., Huang, L.Y., Delano, N., &Varady, R.G. (2017). Innovative Approaches to Collaborative Groundwater Governance in the. United States:Environ.

Sugg, Z.P.,Varady, R.G.&Gerlak, A.K. (2015). de Grenade, R. Transboundarygroundwater governance in theGuarani Aquifer System: Reflections from a survey of global and regional experts. Journal of Water Int, 40,377–400.

Heikkila, T. (2004). Institutional boundaries and common-pool resource management: A comparative of watermanagement programs in California. Journal ofPolicy Anal. Manag, 23, 97–117.

Abazid, M., &Gökçekuş, H. (2019). Application of Total Quality Management on The Construction Sector in Saudi Arabia. International Journal of Technology.

Wade, R. (1987). The management of common-property resources: Collective action as an alternative to privitisationor state regulation. Cambridge Journal of Economics, 11, 95–106.

Ostrom, E., Burger, J., Field, C.B., Norgaard, R.B.&Policansky, D. (1999). Revisiting the Commons:Local lessons. global challenges, 284, 278–282.

Feeny, D.,Berkes, F.&McCay, B.J. (1990). Acheson, J.M. The tragedy of the commons: Twenty-two years later.Human Ecology Journal, 18, 1–19.

Schlager, E. (2007).In the Agricultural Groundwater Revolution:Opportunities and Threats to Development. UK: Wallingford.

Hou, Z.Y., Lu, W.X., Chu, H.B.& Luo, J.N. (2015). Selecting parameter-optimized surrogate models in DNAPLcontaminated aquifer remediation strategies. Journal of Environmental Engineering and Science, 32, 1016–1026.

Kelly, B.F., Timms, W.A., Andersen, M.S., McCallum, A.M.,Blakers, R.S., Smith, R., Rau, G.C.,Badenhop, A., Ludowici, K.& Acworth, R.I. (2013). Aquifer heterogeneity and response time: The challenge for groundwatermanagement. Journal of Crop Pasture Science, 64, 1141–1154.

Prakash, O.& Datta, B. (2014). Characterization of groundwater pollution sources with unknown release time history.Journal of Water Resour, 6, 337–350.

Foster, S., Hirata, R.&Andreo, B. (2013). The aquifer pollution vulnerability concept: Aid or impediment in promotinggroundwater protection?.Journal of Hydrogeol, 21, 1389–1392.

Kiparsky, M.,Milman, A., Owen, D.& Fisher, A.T. (2017). The importance of institutional design for distributedlocal-level governance of groundwater: The case of California'sSustainable Groundwater Management Act.Journal of Water, 9, 755.

Sugg, Z.P.,Ziaja, S.& Schlager, E.C. (2016). Conjunctive groundwater management to socio-ecological disturbances:A comparison of 4 western U.S. States. Texas Water Journal, 7, 1–24.

Garrick, D., Lane-Miller, C.& McCoy, A.L. (2011). Institutional innovations to govern environmental water inthe Western United States: Lessons for Australia's Murray–Darling journal of applied economics and policy, 30, 167–184.

Patterson, L., Doyle, M.&Monsma, D. (2017). The Future of Groundwater: A Report from the 2017 Aspen Nicholas WaterForum. USA: The Aspen Institute.

16.

Authors:

Mohammad Abazid, Hüseyin Gökçekuş, Tahir Çelik

Paper Title:

Study of the Quality Concepts Implementation in the Construction of Projects in Saudi Arabia by using Building Information Modelling (BIM)

Abstract: The concepts of Quality are closely associated with the concept of Building Information Modeling (BIM) in managing and improving the execution of construction projects that achieve a better performance in saving time, satisfying the customers, profits increasing, coast reduction, achieving safety requirements and maintaining the coordination and the integrity with the project basic parameters (time, cost and quality). Therefore, the purpose of the study is to address the importance and to assess the impact of the application of Building Information Modeling (BIM) on the implementation of construction projects in Saudi Arabia and the extent of how it is related to the Quality concepts over the last ten years. In order to achieve the purpose of the study, the descriptive analytical approach was used by distributing 12 questionnaires in engineering offices and construction companies. SPSS program was used in order to process the collected data. The study found that the construction projects in Saudi Arabia still suffer from the weaknesses in the application of Building Information Modeling (BIM), lack of administrative, scientific and technical competencies and poor application of the standards of the Quality concepts in the execution of construction projects.


Keywords: Quality, BIM, Building Information Modeling, construction projects.


References:

Abazid, M. (2017). The Quality Control Implementation in the Construction Projects in Saudi Arabia.

Nouban, F. & Abazid, M. (2017). An Overview of The Total Quality Management in Construction Management. Academic Research International, 8(4), 68-74.

Abazid, M., & Harb, H. (2018). An Overview of Risk Management in The Construction Projects. Academic Research International, 9(2), 73–79.

Abazid, M., & Gökçekus, H. (2019). Application of Total Quality Management on The Construction Sector in Saudi Arabia. International Journal of Technology.

American Institute of Architects (AIA). (2010). Designs for the New Decade. USA: Design Media.

(2003). Building Information Modeling. San Rafael: Autodesk Inc.

(2010). Constructing the Business Case: Building Information Modelling. London: British Standards Institution and BuildingSMART.

(2011). Building Information Modelling (BIM) Seminar. London: Buildoffsite.

Cabinet Office. (2011). Government Construction Strategy. London: HMSO.

Fatimah, F. et al. (2016). The Impact of Total Quality Management Practice on Employees' Satisfaction and Performance: The Case of Mass Media's Employees. Journal of Human Resource Studies, 6(3), 182–195.

Haymaker, J., & Fischer, M. (2001). Challenges and Benefits of 4D Modeling of the Walt Disney Concert Hall Project. USA. Retrieved from http://cife.stanford.edu/online.publications/%0AWP064.pdf

Jung, Y., & Joo, M. (2010). Building information modelling (BIM) framework for practical implementation. Automation in Construction, 20(2), 126–133.

Lee, G., Sacks, R., & Eastman, C. (2006). Specifying parametric building object behavior (BOB) for a building information modeling system. Automation in Construction, 15(6), 758–776.

(2010). National Building Information Modeling Standard. USA: National Institute of Building Sciences.

Pheng, L. S., & Teo, J. A. (2003). Implementing Total Quality Management in Construction through ISO 9001:2000. Architectural Science Revie, 46(2), 159–165.

Succar, B. (2009). Building information modelling framework: a research and delivery foundation for industry stakeholders. Automation in Construction, 19(3), 357–375.

Underwood, J., & Isikdag, U. (2011). Emerging technologies for BIM 2.0. Emerald Group Publishing Limited, 11(3), 252–258.

Wheaton, B., Schrott, B. (2018). Total Quality Management, Theory and Practice. Englischsprachiger Text Mit Zweisprachigem Index. Germany: De Gruyter Oldenbourg

17.

Authors:

Priyanka J, Packiyalakshmi R, Padmapriya P, Pavithra M K S

Paper Title:

Phytochemical and Anti-Microbial Analysis of Punicagranatum Peel and Rind Extract

Abstract: Punicagranatum L. (Pomegranate) is one of the imperative fruit of that has been used since olden days for its medicinal features. It is extensively reported that that plant parts possess antiviral, antioxidant, antiproliferative activities. The aim of the study was to validate biomolecules from Punicagranatum peel and rind. Phytochemical analyses of the metabolites were done using standard biochemical procedures.The ethanolic extract showed higher antioxidant and antimicrobial activities. The experimental data obtained show that the Qualitative done, forms a suitable approach to study the potential benefits of Punicagranatum peel and rind.

Keywords: Punicagranatum, Flavonoids, Antioxidant Activity.


References:

Singh, A. B. Bhatt, Comparative antibacterial study of different extract H. Abdollahzadeh, R. Y. Mashouf, M. H. Mogahaddam, N. Roozbahani, M. Vahedi, Antibacterial and antifungal activities of Punicagranatumextract against oral pathogens. Journal of Dent Tehran University Medical Sciences. 2011.8:2011–2018. 

Devi, V. of pomegranateand its wild variety, International Journal of Pharmaceutical Sciences and Research. 2011.10, 2647-2650.

Anibal Antifungal activity of the ethanolic extracts of PunicagranatumL. and evaluation of the morphological and structural modifications of its compounds upon the cells of Candida spp. Brazilian Journal of Microbiology. 2013. 44:839–48. 

Janani and D. Estherlydia. Antimicrobial Activities of Punicagranatum Extracts Against Oral Microorganisms. International Journal of PharmTech Research. 2013. 5(3), 973-977

W.C, "Treaseand Evans Pharmacognosy", Harcourt Brace and company. Asia pvt.Ltd.Singapore, 1997

FatmaLabib AH. Effect of pomegranate (Punicagranatum) peels and it's extract on obese. Pakistan J Nutr.  8:1251–1257.

Guo C, Yang J, Wei J, Li Y, Xu J, Jiang Y.Antioxidant activities of peel, pulp and seed fractions of common fruits as determined by FRAP assay. Nutr Res.  23:1719–1726.

JohanningSD, Harris GK. Pomegranate as a functional food and nutraceutical source. Annu Rev Food Sci Technol.  2:181–201

Li Y, Guo C, Yang J, Wei J, Xu J, Cheng S. Evaluation of antioxidant properties of pomegranate peel extract in comparison with pomegranate pulp extract. Food Chem. 96:254–260.

KannanKilavanPackiam, PooraniThiruvenkatasamy, VenupriyaVellingiri, SathyaRasiappan, SivapriyaVeeraiyan, SenthamaraiManogaran, PavithraMettupalayamKalliannanSundramurthi and MadhankumarDhakshinamoorthy, "Comparative studies on the phytoconstituents, antibacterial and pesticidal activities of blue and white varieties of Clitoriaternatea Linn", ActaBiomedicaScientia, Vol. 3, No. 4, pp 218-213, 2016

Tamilselvi, S, Padma Venkatasubramanian, Kannan, KP , "Studies on Estimation of Berberine and Antimicrobial Activity of Different Extracts of Berberisaristata DC", Asian Journal of Microbiology, Biotechnology and Environmental Science, 2014.16(3): 669-672.

Naqvi SA, Khan MS, Vohara SB. Antibacterial, antifungal and anthelmintic investigations on Indian medicinal plants. 1991. 62:221–228.

Negi PS, Jayaparkasha GK, Jena BS. Antioxidant and antimutagenicactivities of pomegranate peel extracts. Food Chem. 2003.80:393–397

18.

Authors:

S. Marimuthu, M. Vigensh, N. Karthick

Paper Title:

Growth, Yield Attributes and Yield of Tomato (Solanum Lycopersicum L.) as Influenced by Application of Organic Fertilization

Abstract: The organic field trial was conducted at Farm field, Department of Agriculture Engineering during rabi, 2017-18 to influence the organic source of nutrients on growth and productivity of tomato. Randomized Block Design (RBD) was implemented and replicated thrice of treatments for this experiment. The experiment consisted of six treatments viz., foliar spray of Panchagavya, 3G extract, Humic acid, gluconacetobactor and Neem oil. PKM 1 was used for test variety of this experiment. From the field investigation, foliar spray of panchagavya significantly improved the plant height, dry matter production, number of fruits per plant, fruit weight and yield per plant. However, all the growth and yield components were comparable to application of 3G extract spray. The fruit fly incidence was found to be significantly lower in the treatments that received 3G extract spray and it was comparable to treatments where in panchagavya spray was given. The disease incidence was significantly reduced in the treatments applied with panchagavya spray followed by 3G extract spray. From the study, basal application of 3 per cent panchagavya as foliar spray twice viz. before and after flowering is viable for the production of organic tomato with higher net return through higher yield.

Keywords: 3G extract, Panchagavya, Dry matter production, yield, tomato


References:

NHB, 2014. National Horticultural Board. http://nhb.gov.in/database-2014.pdf
Chaudhary, D.R. An over view on Organic farming. Farmers Forum, 2(4): 7-9.

activities on land use changes in arid Rajasthan: Retrospect and Prospects. In: Human impact on desert environment, eds. P. Narain, S. Kathju, A. Kar, M. P. Singh and Praveen Kumar, Scientific Publishers Jo

Stolze, M., A. Piorr, A. Haring and S. Dabbert. 2000. The environmental impact of organic farming in Europe. Organic Farming in Europe: Economics and Policy, University of Hohenheim, Germany.

Balak Ram. 2003. Impact of human dhpur, India. pp: 44-59.

Hansen, B., H.F. Alroe and E.S. Kristensen. 2001. Approaches to assess the environmental impact of organic farming with particular regard to Denmark. Ecosyst. Environ., 83: 668-672.
Bhuma, K. 2001. Studies on the impact of humic acid on soil fertility and productivity of green gram (VBNGG2). Sc. Thesis, Tamil Nadu Agric. Univ., Coimbatore, India.
Amanullah, M. M. 1997. Influence of fertilizer levels, intercropping and organic manures on yield of cassava. D. Thesis, Tamil Nadu Agric. Univ., Coimbatore, India.
Maheswari, S.K., R.K. Sharma and S.K. Gangrade. 2000. Growth and yield of ashwagandha for application organic manures and fertilizers under rainfed shallow black soil. Indian J. Agron., 45(1): 214-216.
Pragatheswari, D. 2002. Impact of VAM fungi and rhizobacteria on growth of micropropagated banana. D. Thesis, Tamil Nadu Agric. Univ., Coimbatore, India.
Anandajothy, B. 2010. Regulation of nutrient requirement for banana cv. Grand Naine. Sc. Thesis. Tamil Nadu Agric. Univ., Coimbatore, India.

Dahama, A.K. 2010. Organic farming for sustainable agriculture. Agro botanical Publisher (India), Bikaner, India. pp: 120-122.

Yadav, B.K. 2006. Foliar spray of panchagavya and organic manures on yield attributes, yield and economics of rice (Oryza sativa). Crop Research. 31(1): 1-5.
Sha, K. and P. Karuppaiah. 2010. Growth, yield and quality of chilli cv.K2 as influenced by integrated nutrient management. Plant Archives. 10(1): 371-374.

19.

Authors:

R. Bharani Kumar, S. Bhuvaneswari

Paper Title:

Performance Improvement of Wind Turbine Driven PMG with Multi Level Inverter

Abstract: This paper presents the performance improvement of wind turbine PMG by incorporating multilevel inverter and maximum power point tracking controller with perturb and observation method is proposed. To reduce the number of stages and improve the efficiency a cacade MLI with reduced number of power switches is proposed. The proposed wind turbine driven PMSG and MLI is modelled.The proposed wind turbine, mPMG with multilevel power converters are madelled in MATLAB and results are analysed for various input and output load conditions.

Keywords: Wind Turbine, PMG, Perturbation and Observation,MPPT, Multilevel Inverter, Power Quality


References:

Abisa, NC, Smith, RF, McDermott, TE &Chidester, MB 1985, 'Analysis of Silicon controlled rectifier controlled shunt SSR counter measures,' IEEE Trans. Power App. Syst., vol. PAS-104, no. 3, pp. 584–597.

Jing Shi 2011, 'SMES Based   Excitation   System   for   DFIG in Wind Application', IEEE Transactions on Applied Superconductivity', vol. 21, no. 3.

Flannery, PS &Venkataramanan, G 2009, 'Unbalanced voltage sag FRT of a DFIG wind turbine with series grid side converter,' IEEE Trans. Ind. Appl., vol. 45, no. 5, pp. 1879–1887.

Golshannavaz, S, Mokhtari, M &Nazarpour 2009, 'SSR Suppression via Static converter in Series Compensated Wind Farm Integrations',  IEEE Transactions  on Energy Conversion., vol. 24, no. 4, pp. 112-116.

Graham P, Bashar Zahawi, David Atkinson, J &Petros, 2013, 'Evaluation of the Performance of a Chopper as a DFIG with LVRT Device', IEEE Transactions on Energy Conversion, vol. 25, no. 1. pp. 535-542.

Guiping Z 2004, 'Transient Behavior Research on the Combined Equipment of super conducting materials, IEEE Transactions on Applied Superconductivity, vol. 14, no. 2.

Kesraoui, N. Korichi and A. Belkadi, "Maximum power point tracker of wind energy conversion system", doi:10.1016/j.renene.2010.04.028.

20.

Authors:

J. Priya, A.Jeevanandham, K. Rajalashmi

Paper Title:

Fuzzy Logic Controller for Position Control of Servo Motor

Abstract: The Quanser servo motor is anopen-loop, unstable and nonlinear system.The standard linear techniques cannot model the nonlinear dynamics of the system. While simulating the system, the motor shaft rotates randomly without any control. The identification and control is a challenging task due to the characteristics of the Quanser servo motor. Hence a real time software is needed to control Quanser servo motor. The dSPACE real time software was identified and found to be Suitable for the task to be done. Accuratemodelling of the system is essential as the plant is used for controlling functions. Laboratory set up is establishedto find the transfer function of the Quanser servo plant module comprising of dSPACE, interface panel and Uninterrupted Control Unit. The UPM gives the nonstop input to the SRV02. Utilizing laboratory set up the transfer function of the SRV02 is found. In Previous research ,Position control was performed using PV(Proportional - Velocity), PIV(Proportional-Integral-Velocity) controller. In this paper PIV controller is replaced with fuzzy logic controller and the response is observed. 

Keywords: Quanser servo motor, Fuzzy logic controller, dSPACE, PV, PIV controller, DS1104 interface board, SRV02, UPM 


References:

SRVO2-ET "SRV02 MODELLING USING QUARC" User manual.

SRVO2-ET "POSITION CONTROL USING QUARC" User manual .

SRVO2-ET "SPEED CONTROL USING QUARC" User manual.

NicanorQuijano,KevinMPassino, "Interfacing dSPACE to the Quanser Rotary Series of Experiments ", Department of Electrical Engineering, The Ohio State University,  2002

JaswandiSawant and DivyeshGinoya, "dSPACE DSP DS-1104 based State Observer Design for Position Control of DC Servo Motor", Department of Instrumentation and     Control, College of Engineering, Pune. September 24, 2010.

Manikandan, R., and R. Arulmozhiyal. "Position control of DC servo drive using fuzzy logic controller." In Advances in Electrical Engineering (ICAEE), 2014 International Conference on, pp. 1-5.IEEE, 2014.

Khapekar, Neha, and K. D. Joshi. "Fully digital control of AC servo motor using fuzzy logic controller." In Electrical, Instrumentation and Communication Engineering (ICEICE), 2017 IEEE International Conference on, pp. 1-5. IEEE, 2017.

21.

Authors:

Lakshmi.K, S. Lakshmipriya

Paper Title:

Weed Detection using Image Processing in Organic Farming Through Aurdino

Abstract: Programmed weed control is dependably a critical issue in natural cultivating. A basic advance in taking care of or destroying the weed pervasions among the vegetable harvests is the capacity to precisely and dependably separate weeds from crops. As of late, high spatial determination hyper unearthly imaging information from ground-based stages have demonstrated specific guarantee in this application. Weeds are expelled in a semi-organized developed field by utilizing picture preparing. The principal goal is to identify and removeweeds available with the developed plant and gather it independently. A camera is fixed for taking the pictures of a portion of the crops in the field. A direction of the weed is identified by picture handling utilizing MATLAB. The directions of the weed acquired from the camera are imparted through PC to the robot at last to cut the weeds.

Keywords: Aurdino, image information, MATLAB, camera, organic farming.


References:

AdeelArif, 2014, Mahmood Butt, "Computer vision-based Navigation module for feasible Broad Acre Agriculture Robots." Sci.int ,Lahore, 1013-531;.

Slaughter, "The Biological Engineer: Sensing the Difference between Crops and Weeds, " in Automation: The Future of Weed Control in Cropping Systems. Springer, 2014, pp. 71-95.

Okamoto, T.Murata, T.Kataoka and S.I.Hata, "Plant Classification for weed location utilizing hyperspectral imaging with wavelet examination, " Weed Biology and Management, vol. 7, no. 1, pp.31-37,2007.

T. Sogaard, "Weed Classification by dynamic shape models," Biosystems building, vol.91, no. 3, pp.271-281,2005.

Fella, L.Damerow and P.S.Lammers," Laser-based weed control," in Proc. 68th Int. Conf. Agriculture. Eng.,2010, pp.125-130.

M Norremark, and H.W. Gripentrog, "Investigation and meaning of the near harvest region in relation to automated weeding," IN Proc. sixth Workshop EWRS Working Group 'Phys. Social Weed Control', Lillehammer, Norway Mar.2004,pp1-15.

Chapron, P.Boissard, and L.Assemat," A technique for 3D recreation of vegetation by stereovision, " in Proc. second Eur. Conf. Abstract. Agricult., vol.1.1999, pp.249-256.

Chaisattapagon, N. Zhang,1995, "Powerful criteria for weed distinguishing proof in wheat fields utilizing machine vision." Transaction, page no.965-974.

Lakshmipriya, 'Modern Imaging systems- A review', in International Journal of research management engineering technology, Volume 1, Issue 7, December 2016 ISSN: 2456 – 2998 (Online).

Lakshmipriya, 'Bicycle USB charger', in International Journal of Creative Research Thoughts (IJCRT) Volume 6, Issue 1 March 2018 | ISSN: 2320-2882.

S.Lakshmipriya, Vairavel, 'Raspberry Pi based industrial process monitoring and control through raspberry pi', International Journal of Latest Engineering Research and Applications. No.2455-7137, Vol.02, Issue – 11, November 2017.

22.

Authors:

Pavithra M K S, Jayapriya A, Ismathroshan B M, Kokila S

Paper Title:

Extraction of β 1,3-1,4 Glucanase from Bacillus Subtilus: Aqueous Two-Phase Extraction Versus Salt Precipitation

Abstract: The activity of extracellular enzyme, β-1,3-1,4 glucanase extracted from Bacillus subtilis was validated on 0.5% starch agar plate The enzyme from the crude broth was extracted using two different methods i) Ammonium Sulphate Precipitation ii) Aqueous two-phase extraction. Ammonium sulphate precipitation was carried out using 65% of the salt. Aqueous two-phase extraction was carried out using PEG/ Ammonium Sulphate system using two different concentration of the salt as two different trials. From the study, it was found that extraction of the enzyme using aqueous two-phase process yields high enzyme concentration and increasing the PEG concentration increases the yield of the enzyme.

Keywords: β-1,3-1,4 glucanase, Ammonium Sulphate Precipitation, Aqueous Two-Phase Extraction, Starch Plate, Halo Zone 


References:

Antoni P. 2000. Bacterial 1,3-1,4-β-Glucanases: structure, function and protein engineering. Biochimica et Biophysica Acta. 2:1. 361-382.
Mauch F, Brigitte MM, Thomas B. 1988. Antifungal hydrolases in pea tissue. Plant physiology. 88:3. 936-942.
LI, Yan H, Rui G, Qiu YY, Ming D, Si LZ, Gen JX, Fu KZ. 2005. Purification and Characterization of Glucanases from Mollusca Ampullaria crossean. Acta Biochimica et Biophysica Sinica. 37:10. 702-708.
Silva ME, Franco TT. 2000. Liquid liquid extraction of biomolecules in downstream processing. Brazilian Journal of Chemical Engineering. 17:1. 1-17.
Jiang CH, Fan ZH, Xie P, Guo JH. 2016. Bacillus cereus AR156 Extracellular Polysaccharides Served as a Novel Micro associated Molecular Pattern to Induced Systemic Immunity to PST DC3000 in Arabidopsis. Frontiers in Microbiology. 7. 664.
Selvaraj R, Vytla RM, Varadavenkatesan T, Vinayagam R, Vinayagam R. 2011. Aqueous Two Phase Systems for the Recovery of Biomolecules. Science and Technology. 1:1. 7 -16.
He GQ, Zhang XY, Tang XJ, Chen QH, Ruan H. 2005. Partitioning and purification of extracellular Beta-1,3-1,4-glucanase in aqueous two phase systems. J Zhejiang Univ Sci B. 6:8. 825-831.
Magda P, Urszula S, Wiesław B, Edyta ZZ. 2011. Acta Physiologiae Plantarum. 33. 609.
Pranita S, Dhananjay P, Rizvi AF, Gupta AK. Antimicrobial activity of Cassia alata from Raipur region against clinical and MTCC isolates. Int J Curr Microbiol App Sci. 4:1. 330-339.
Rike TKD, Nisa RM, Maggy TS. 2016. Medium optimization of β-glucanase production by Bacillus subtilis SAHA 32.6 used as biological control of oil palm pathogen. Emirates Journal of Food and Agriculture. 28:2. 116-125.
Totsuka A, Usui T. 1986. Separation and characterization of the endo BETA (1,3) D Glucanase from Rizoctonia solani. Agricultural and Biological Chemistry. 50. 543-550.
Jesus C, Jose ́AT, Tahia BT, Antonio L. 1995. Purification and Characterization of an Endo Beta 1,6 Glucanase from Trichoderma harzianum. Journal of Bacteriology. 1864–1871.
Iqbal M, Tao Y, Xie S, Zhu Y, Chen D, Wang X, Yuan Z. 2016. Aqueous two-phase system. Biological Procedures Online. 18. 18.
Blattel V, Larisika M, Pfeiffer P, Nowak C, Eich A, Eckelt J, Konig H. 2011. β-1,3-Glucanase from Delftia tsuruhatensis Strain MV01 and Its Potential Application in Vinification. Appl Environ Microbiol. 77:3. 983–990.
Dimas AMZ, Fabio RM, Cassia TBV. 2005. Spectrophotometric Determination of Total Proteins in Blood Plasma. Brazilian Archives of Biology and Technology. 48:3. 385-388.
Andrew BN, William JW, David HP. 2014. High Resolution Electrophoretic Separation of Proteins with Retention of Native Properties Including Bound Metal Ions. Metallomics. 6:5. 1068–1078.
Eliane FN, Ulhoa CJ. 2000. Characterization of a 29-kDa β-1,3-glucanase from Trichoderma harzianum. Microbiology Letters. 183:1. 119–123.

23.

Authors:

Alex Stanley Raja T, Senthil Kumar R, Santhosh Kumar K V, Nandhakumar A

Paper Title:

DC Micro Grid using Boost Converter with Perturb and Observe Method for Maximum Power Point Tracking

Abstract: This paper deals with the DC microgrid that can be controlled wirelessly and smart that can be used for the optimal usage of power that is taken from the Distributed Renewable Energy Generators (DREGs). The usage of the solar PV array that provides the power for commercial lighting, Direct Current loads inclusive of LED lighting and ceiling fans that are incorporated into the given system here for microgrid without any problem is portrayed in this paper. Here we use perturb and observe technique of Maximum energy point tracker to obtain the most electricity and the DC to DC boost converter is used to enhance the voltage from the solar array. They are simulated in MATLAB/Simulink.

Keywords: Boost, Micro grid, MPPT Tracking 


References:

Vision and Roadmap by National Electric Delivery Technologies, Energy Department, US, November 2003.

White Paper-EPRI, Utilization and Delivery, DC Power Production, May 2006.

Department of Energy, U.S. / NETL - National Energy Technology Laboratory, Building Technologies with Energy Efficiency, DE - PS26 -04NT 42114, WV, Morgantown, 2004.

Barriers and Benefits of DC Microgrid, Savage P, Yale School of Forestry and Environmental Study, 2010.

Shenai K , IEEE Electron Device Lett, Potential Impact of Emerging ST (Semiconductor Technologies) on the Advanced Power Electronic Systems, pp. 520-522, vol. 11 November 1990.

Analog Power, The Huber Mills Digital Power Report, P Huber and M Mills , vol. 2, problem no 4, Apr 2001.          

DC to DC converter with speedy brief response and excessive performance for low-voltage microprocessor loads, Arbetter B and Maksimovic

D, Digest of IEEE Applied Power Electronics Conference and Exposition, 1998.

24.

Authors:

P.Selvabharathi, V.Kamatchi Kannan, S.Sathishkumar

Paper Title:

FPGA based Speed Control of Three Phase Induction Motor

Abstract: Three phase induction motor is controlled using three phase sinusoidal FPGA controller with constant V/F ratio. The controller is designed in a single integrated circuit to control both voltage and frequency simultaneously. The single control IC is implemented using FPGA and controller outputs like voltage, frequency are controlled by clock frequency. Single edge sinusoidal PWM technology is proposed for this controller and it operates up to 2 kHz of fundamental frequency and 30 kHz of switching frequency. Delay time is provided for inverter switches to avoid shoot through fault in the inverter legs. IGBT switches are used in inverters for variable voltage variable frequency drives and switching power supplies. Dead time for the IGBT switches is adjustable. FPGA controller is used to generate Sinusoidal Pulse Width Modulation signal to operate induction motor at variable voltage and variable frequency.

Keywords: FPGA, speed control, induction motor, PWM technology. 


References:

Bose, "Modern power electronics and ac drives," Upper saddle River, NJ: Prentice – Hall, 2002.

Holtz, "Pulse Width Modulation for Electronic Power Conversion," Proceeding of the IEEE, vol. 82, no. 8, 1994, pp.1194 – 1214

Ying-Yu Tzou and Tien-Sung Kuo, "Design and implementation of an FPGA-based motor control IC for permanent magnet AC servo motors", IECON 97, 23rd International Conference on Industrial Electronics, Control and Instrumentation, vol.2, pp.943-947, 1997.

Holtz, "Pulse width modulation-a survey", IEEE Transactions on Industrial Electronics, vol.39, no.5, pp. 410 - 420, Dec. 1992.

Zhou, G. Yang, and Tiecai Li, "Design and implementation of FPGA based 3- phase Sinusoidal PWM VVVF controller," in Proc. IEEE- APEC'04, 2004, vol. 3, pp. 1703-1708

K.Pongiannan, P.Selvabharathi, N.Yadaiah, "FPGA based three phase sinusoidal PWM VVVF controller" International conference on Electrical Energy Systems (ICEES 2011) pp.34-39, Jan. 2011.

25.

Authors:

Nivaashini.M, Thangaraj.P

Paper Title:

State-of-The-Art Machine Learning and Deep Learning: Evolution of Intelligent Intrusion Detection System against Wireless Network (Wi-Fi) Attacks In Internet of Things (IoT)

Abstract: With the quick technical developments of devices and sensors, Wi-Fi have turned out to be a widespread technology for the Internet of Things (IoT). However, the benefit of wireless networks and IoT comes with a cost, which is mainly due to the concern of security and privacy. The distributed nature, multihop data forwarding, and open wireless medium are the factors that make wireless network highly vulnerable to security attacks at various levels. For more than two decades, Intrusion Detection Systems (IDSs) plays an important role in detecting and preventing such security attacks. Still, applying traditional IDS techniques to wireless network of IoT is difficult due to its particular characteristics such as constrained-resource devices, specific protocol stacks, and standards. Thus, a wide look at relating Intrusion Detection System (IDS) with machine-learning procedures in scholastic world and in business field have been done commonly. Yet, massive information and complications to acquire data occurrences in machine-learning-based IDS are sizzling challenges and correspondingly not sophisticated enough to handle persistently erratic wireless network conditions rising from the incredible network traffic evolution. Therefore, Deep learning, the modern revolution in the machine learning & intelligence zone, seems to be a feasible method in scheming Intellectual IDS. In this paper, a review on IDS research efforts by means of machine learning and deep learning practices in wireless networks of IoT has be offered along with the summary of upcoming research guidelines in IDS using deep learning procedures to overwhelm the limits of earlier typical machine learning based IDSs.  

Keywords: Intrusion Detection System, Wireless Networks, Internet of Things, Machine Learning Techniques, Deep Learning Techniques.


References:

N. Index, "The zettabyte era–trends and analysis," Cisco white paper, 2013.

Mahmoud Elkhodr, SeyedShahrestani and Hon Cheung, "Emerging Wireless Technologies in The Internet of Things: A Comparative Study", International Journal of Wireless & Mobile Networks (IJWMN) Vol. 8, No. 5, October 2016.

Index, "Global mobile data traffic forecast update, 2010-2015," White Paper, 2011.

Sanou, "The World in 2013: ICT facts and figures," International Telecommunications Union, 2013.

ValaAfshar, "Cisco: Enterprises Are Leading The Internet of Things Innovation", August 2017.

Christin D, Reinhardt A, Mogre, and Steinmetz, "Wireless Sensor Networks and the Internet of Things: Selected Challenges," 2009.

Xiaoguang, Li, Ke, and Ketai, "The applications of WiFi-based wireless sensor network in internet of things and smart grid," 6th IEEE Conference on Industrial Electronics and Applications (ICIEA), 2011.

Jekishan K. Parmar, Ankit Desai, "IoT: Networking Technologies and Research Challenges", International Journal of Computer Applications (0975 - 8887), Volume 154 - No.7, November 2016.

Want, B. N. Schilit, and S. Jenson, "Enabling the internet of things," Computer, 2015.

Sheng, S. Yang, Y. Yu, A. Vasilakos, J. Mccann, and K. Leung, "A survey on the ietf protocol suite for the internet of things: Standards, challenges, and opportunities," IEEE Wireless Communications, vol. 20, pp. 91-98, 2013.

Osseiran, Boccardi, Braun, Kusume, Marsch, Maternia, "Scenarios for 5G mobile and wireless communications: The vision of the metis project," May, 2014.

Kolias, A. Stavrou, J. Voas, I. Bojanova, and R. Kuhn, "Learning internet-of-things security" hands-on"," IEEE Security Privacy, vol. 14, no. 1, 2016.

Farooqi and F. A. Khan, "Intrusion detection systems for wireless sensor networks: A survey," Communication and networking, 2009.

Alvarez, N. Bradley, P. Cobb, S. Craig, R. Iffert, L. Kessem, J. Kravitz, D. McMilen, and S. Moore, "IBM X-force threat intelligence index 2017," IBM Corporation, pp. 1–30, 2017.

Scarfone and P. Mell, "Guide to intrusion detection and prevention systems (idps)," NIST special publication, vol. 800, no. 2007, 2007.

Mitchell and I. R. Chen, "Behavior rule specification-based intrusion detection for safety critical medical cyber physical systems," IEEE Transactions on Dependable and Secure Computing, vol. 12, no. 1, pp. 16–30, Jan 2015.

802.16e-2005, I.S. IEEE Standard for Local and Metropolitan area networks Part 16: Air Interface for Fixed Broadband Wireless Access Systems. Nov. 2014. URL: http: / / standards .ieee .org/getieee802/download/ 802.16e-2005.pdf.

NSL-KDD. Nsl-kdd data set for network-based intrusion detection systems. http: //www.unb.ca/research/iscx/dataset/iscx-NSL-KDD-dataset.html, 2009.

Universal Mobile Telecommunications System (UMTS); User Equipment (UE) radio transmission and reception (FDD). Nov. 2014. URL: http://www.3gpp.org/specifications/79-specification-numbering.

MaheshkumarSabhnani and GurselSerpen. Why machine learning algorithms fail in misuse detection on kdd intrusion detection data set. Intelligent Data Analysis, 8(4): 403–415, 2004.

Awid-wireless security datasets project data set. http://icsdweb.aegean.gr/awid/features.html, 2014.

Nikita Lyamin, Alexey Vinel, Magnus Jonsson, and Jonathan Loo. "Real-Time Detection of Denial-of-Service Attacks in IEEE 802.11 p Vehicular Networks".In: IEEE communications letters 18.1 (2014), pp. 110–113.

Kdd cup99 data set. http://kdd.ics.uci.edu/databases/ kddcup99/kddcup99.html, 1999.
LTE; Evolved Universal Terrestrial Radio Access (E-UTRA); User Equipment (UE) radio transmission and reception (3GPP TS 36.101 version 10.3.0 Release 10). Nov. 2014. URL: http://www.3gpp.org/DynaReport/36-series.htm.

Tavallaee, E. Bagheri, Wei Lu, and A.A. Ghorbani. A detailed analysis of the kdd cup 99 data set. In Computational Intelligence for Security and Defense Applications, 2009. CISDA 2009. IEEE Symposium on, pages 1–6, July 2009. doi: 10.1109/CISDA. 2009.5356528.

Rodrigo do Carmo and Matthias Hollick. "DogoIDS: a mobile and active intrusion detection system for IEEE 802.11 s wireless mesh networks". In: Proceedings of the 2nd ACM workshop on Hot topics on wireless network security and privacy. ACM. 2013, pp. 13–18.

Richard Gass, James Scott, and Christophe Diot. "Measurements of in-motion 802.11 networking". In: Mobile Computing Systems and Applications, 2006. WMCSA' 06. Proceedings. 7th IEEE Workshop on. IEEE. 2005, pp. 69–74.

Cortes and V. Vapnik, "Support-vector networks," Machine learning, vol. 20, no. 3, pp. 273–297, Sep. 1995.

Le Liang, and Geoffrey Ye Li, "Towards Intelligent Vehicular Networks: A Machine Learning Framework", April 2018.

E. Box and G. C. Tiao, Bayesian inference in statistical analysis. John Wiley & Sons, 2011, vol. 40.

-H. Tsang and S. Kwong, "Ant colony clustering and feature extraction for anomaly intrusion detection," Swarm Intelligence in Data Mining, pp. 101–123, 2006.

R. Safavian and D. Landgrebe, "A survey of decision tree classifier methodology," IEEE Trans. Syst., Man, Cybern., Syst, vol. 21, no. 3, pp. 660–674, May/Jun. 1991.

ConstantinosKolias, GeorgiosKambourakis, AngelosStavrou, and StefanosGritzalis, "Intrusion detection in 802.11 networks: empirical evaluation of threats and a public dataset," IEEE Communications Surveys & Tutorials, vol:18.1, pp: 184-208, 2015.

LeCun, Bengio, and G. Hinton, "Deep learning," Nature, vol. 521, no. 7553, May 2015.

Walker and Duncan, "Estimation of the probability of an event as a function of several independent variables," Biometrika, vol. 54, no. 1-2, Jun. 1967.

Basak, S. Pal, and D. C. Patranabis, "Support vector regression," Neural Inf. Process. Lett. Rev., vol. 11, no. 10, Oct. 2007.

Kanungo, D. M. Mount, N. S. Netanyahu, C. D. Piatko, R. Silverman, and A. Y. Wu, "An efficient k-means clustering algorithm: Analysis and implementation," IEEE Transactions on Pattern Anal. Mach. Intell., vol. 24, no. 7, Jul. 2002.

Gan, C. Ma, and J. Wu, Data Clustering: Theory, Algorithms, and Applications, 2007.

Y. Ng, M. I. Jordan, and Y. Weiss, "On spectral clustering: Analysis and an algorithm," in Proc. NIPS, 2002.

W. Teh, "Dirichlet process," in Encyclopedia of Machine Learning. Springer, 2011.

H. Friedman, "On bias, variance, 0/1–loss, and the curse-ofdimensionality," Data Mining Knowl. Disc., vol. 1, no. 1, pp. 55–77, Mar. 1997.

T. Jolliffe, "Principal component analysis and factor analysis," in Principal Component Analysis. Springer, 1986, pp. 115–128.

Motoda and H. Liu, "Feature selection, extraction and construction," Communication of IICM (Institute of Information and Computing Machinery, Taiwan) Vol, vol. 5, pp. 67–72, 2002.

B. Tenenbaum, V. De Silva, and J. C. Langford, "A global geometric framework for nonlinear dimensionality reduction," Science, vol. 290, no. 5500, pp. 2319–2323, Dec. 2000.

S. Sutton and A. G. Barto, Introduction to reinforcement learning. MIT press Cambridge, 1998, vol. 135.

Butun, S. D. Morgera, and R. Sankar, "A survey of intrusion detection systems in wireless sensor networks," IEEE Communications Surveys & Tutorials, vol. 16, no. 1, 2014.

Beyer, J. Goldstein, R. Ramakrishnan, and U. Shaft, "When is nearest neighbor meaningful?" in Proc. International Conference Database Theory, Jan. 1999.

Roweis and L. K. Saul, "Nonlinear dimensionality reduction by locally linear embedding," Science, 2000.

Donghwoon Kwon, Hyunjoo Kim, Jinoh Kim, Sang C Suh, Ikkyun Kim, and Kuinam J Kim. A survey of deep learning-based network anomaly detection. Cluster Computing, 2017.

Sabhnani and G. Serpen, "Application of machine learning algorithms to KDD intrusion detection dataset within misuse detection context," Proceedings of the International Conference on Machine Learning: Models, Technologies, and Applications, 2003.

Aminanto, H. Kim, K. M. Kim, and K. Kim, "Another fuzzy anomaly detection system based on ant clustering algorithm," IEICE Transactions on Fundamentals of Electronics, Communications and Computer Sciences, 2017.

Kolias, G.Kambourakis, and M. Maragoudakis, "Swarm intelligence in intrusion detection: A survey," Computers & Security, vol. 30, no. 8, 2011.

Karami and M. Guerrero-Zapata, "A fuzzy anomaly detection system based on hybrid pso-kmeans algorithm in content-centric networks," Neurocomputing, 2015.

M. Kim, H. Kim, and K. Kim, "Design of an intrusion detection system for unknown-attacks based on bio-inspired algorithms," Computer Security Symposium (CSS), vol. 2015, no. 3, pp. 64–70, 2015.

Vrizlynn LL Thing. IEEE 802.11 network anomaly detection and attack classification: A deep learning approach. In IEEE Wireless Communications and Networking Conference (WCNC), pages 1–6, 2017.

Huseynov, K. Kim, and P. Yoo, "Semi-supervised botnet detection using ant colony clustering," The 31th Symposium on Cryptography and Information Security (SCIS), 2014.

QingsongFeng, Zheng Dou, Chunmei Li, and Guangzhen Si. Anomaly detection of spectrum in wireless communication via deep autoencoder. In International Conference on Computer Science and its Applications, pages 259–265. Springer, 2016.

S. Lee and K. Kim, "Improving detection capability of flow-based ids in sdn," KAIST, Department of Computer Science, Thesis Book, 2015.

Kwangjo Kim, MuhamadErzaAminanto, "Deep Learning in Intrusion Detection Perspective: Overview and Further Challenges" IWBIS, 2017.

AbebeAbeshuDiro and Naveen Chilamkurti. Distributed attack detection scheme using deep learning approach for Internet of Things. Future Generation Computer Systems, 2017.

Deng, "A tutorial survey of architectures, algorithms, and applications for deep learning," APSIPA Transactions on Signal and Information Processing, vol. 3, 2014.

Wang, "The applications of deep learning on traffic identification," Blackhat USA, 2015.

Vincent, H. Larochelle, I. Lajoie, Y. Bengio, and P.-A. Manzagol, "Stacked denoisingautoencoders: Learning useful representations in a deep network with a local denoisingcriterion," Journal of Machine Learning Research, vol. 11, no. Dec, 2010.

Salakhutdinov and Hinton, "Deep boltzmann machines," Artificial Intelligence and Statistics, 2009.

Deng, D. Yu et al., "Deep learning: methods and applications," Foundations and Trends® in Signal Processing, vol. 7, no. 3–4, 2014.

Salama, H. Eid, R. Ramadan, A. Darwish, and A. Hassanien, "Hybrid intelligent intrusion detection scheme," Soft computing in industrial applications, 2011.

Chaoyun Zhang, Paul Patras, and HamedHaddadi, "Deep Learning in Mobile and Wireless Networking: A Survey", IEEE Communications Surveys & Tutorials, March, 2018.

LeCun, L. Bottou, Y. Bengio, and P. Haffner, "Gradient-based learning applied to document recognition," Proceedings of the IEEE, vol. 86, no. 11, 1998.

Nielsen, "Neural networks and deep learning," 2015.

Silver, A. Huang, C. J. Maddison, A. Guez, L. Sifre, G. Van Den Driessche, J. Schrittwieser, I. Antonoglou, V. Panneershelvam, M. Lanctot et al., "Mastering the game of go with deep neural networks and tree search," Nature, 2016.

Anna L Buczak and ErhanGuven. A survey of data mining and machine learning methods for cyber security intrusion detection. IEEE Communications Surveys & Tutorials, 18(2):1153–1176, 2016.

Bostani and M. Sheikhan, "Modification of supervised OPF-based intrusion detection systems using unsupervised learning and social network concept," Pattern Recognition, vol. 62, 2017.

MahmoodYousefi-Azar, Vijay Varadharajan, Len Hamey, and UdayTupakula. Autoencoder-based feature learning for cyber security applications, IEEE International Joint Conference on Neural Networks, 2017.

Kim, J. Hong, K. Kim, and P. Yoo, "Evaluation of aca-based intrusion detection systems for unknown-attacks, "The 33th Symposium on Cryptography and Information Security, 2016.

MuhamadErzaAminanto and Kwangjo Kim. Detecting impersonation attack in WiFi networks using deep learning approach. In International Workshop on Information Security Applications, Springer, 2016.

Huseynov, P. D. Yoo, and K. Kim, "Scalable p2p botnet detection with threshold setting in hadoop framework," Journal of the Korea Institute of Information Security and Cryptology, vol. 25, no. 4, 2015.

Muhammad Altaf Khan, Shafiullah Khan, Bilal Shams, and Jaime Lloret. Distributed flood attack detection mechanism

26.

Authors:

A.Nandha Kumar, R. Senthil Kumar, T.Alex Stanley Raja, K.V.Santhosh Kumar

Paper Title:

Photo Voltaic Powered Voltage Source Inverter for Single Phase Induction motor with MPPT Algorithm

Abstract: With fast decaying of fossil fuels and increased demand of electrical energy, the utilization of renewable energy sources have been increased in large extent during the recent years. Among various renewable energy sources solar energy plays a vital role, because it is used assolar powered street lights, solar water heater,and solar cooker and to derive induction motor using inverter circuit. Due to this reason, this paper is proposed to develop a model which consists of 1ϕ induction motor driven by multi stages of power conversion circuit. The first stage is DC – DC boost converter where the duty cycle is controlled by Maximum power point tracking algorithm. The second stage is voltage source inverter, with open loop sub synchronous speed control method to achieve high performance during various operating speeds. A pulsewidth modulation strategy is developed to supply the pulses to the switches in the inverter so that the output voltage can be controlled based on the V/F method. The speed torque performance characteristics of the 1ϕ induction motor based on the developed control method is determined by using MATLAB simulation and also hardware results are obtained using PIC microcontroller.

Keywords: Pulse Width Modulation, Perturb and Observe Algorithm, maximum solar power point tracking algorithm


References:

HayakwongEkkavid, KinnaresVijit, "Induction motor controlled by a Solar Photo Voltaicfed three leg VSI", International Conference on Electrical drives and Systems,October. 22-25, 2014.

,RajasekarN ,"An new hybrid energy saving technique for single-phase induction motor fed from solar power converter", Renewable Energy saving and applications, Volume. 50, paper page.2913-2918, August. 2009.

Sunitha U, SrinivasaRao. M, UdayKiran L, "Photovoltaic fed sinusoidal pulse width modulation for Inverter Driven-Single-Phase Induction Motor", International Journal of Engineering Research and Applications (IJERA), Volume.2, Issue 4, July-August 2012.

Soto De W, Klein S A, and Beckman W A, New Improvement converter for solar photovoltaic module and its performance Solar Energy,Volume. 80, No.1,paperpage.78-88, January. 2006.

Kumsuwan Y, Premrudeepreechacharn S, and Kinnares V, "A carrier based pulse width modulation for four-leg voltage source inverter fed two-phase induction motor,"  IEEE Transaction. on Industrial Electronics, Volume. 60, No. 5,paper page .2031-2041. May 2013.

Holmes D G, andKotsopoulos A, "Wide range of speed  operation of  singlephase induction motors using  voltage source converter," IEEE IAS-93.Conference., Volume. 1, paper page. 613-620. May 1993.

Blaabjerg F, Lungeanu F, Skaug K, and Tonnes M, "Evaluation of hybrid least expensive converter topologies for single phase induction motor drives," Proceedings IEEE. PCC-2002 Conference.paperpage.2358-2365. June 2002.

Krishnan R, "Electric motor drives modelling, analysis and control", Prentice Hall, India 2001.

Sinthusonthichat S , Kinnares V, "A new modulation strategy for unbalanced single phase induction motor drives using a three phase voltage source inverter," IEEJ Transaction. India. Volume.125, No. 6, paper page.482-491. 2005.

Walker G, "Evaluating of Power Point Tracking Algorithm with converter topologies using a simulation  model in Matlab," Journal of Electrical & Electronics Engineering, Australia, Volume. 21, No. 1, pp.49-56,  May 2001

Villalva M G, Gazoli J R, and Filho E R, "Modelling and simulation of photovoltaic arrays," IEEE Transactions onPower Electronics, Volume. 24, No.5, paper page.1198-1208, June 2009.

Xiao W, Dunford W G , "A modified  Power point tracking Algorithm  for solar photovoltaic system used for power systems applications," Power Electronics and Application SpecialistsConference, Volume. 3, paper page.1957-1963, June. 2004.

Villalva M G, Gazoli J R, and Filho E R, "Modelling and simulation of photovoltaic arrays using various circuit topologies" Brazilian PowerElectronics Conference, paper page.1244-1254, October. 2009.

Holmes, and Lipo T A, "Pulse width modulation for power converters principles and practice," John Wiley & Sons, 2003.

Charumit, and Kinnares V, "Carrier wave based unbalanced phase voltage SPWM method  for 1 phase induction motor and drives," Electric power systems research, Volume. 79, No. 7, pp.1127-1135, July. 2009.

27.

Authors:

T. Nagamani, S.Logeswari, B.Gomathy

Paper Title:

Heart Disease Prediction using Data Mining with Mapreduce Algorithm

Abstract: The World Health Organization (WHO) estimated that cardiovascular diseases (CVD) are the major cause of mortality globally, as well as in India. They are caused by disorders of the heart and blood vessels, and includes coronary heart disease (heart attacks), Data mining acts as a major role in the construction of an intellectual prediction model for healthcare systems to detect Heart Disease (HD) using patient data sets, which support doctors in diminishing mortality rate due to heart disease. Several researches have been carried out for building model using individually or by combining the Data Mining with computational techniques involving Decision tree (DT), Naïve bayes (NB) along with Meta-heuristics approach, Trained Neural Network (NN), Machine intelligence or AI and unsupervised learningalgorithms like KNN and Support vector machine (SVM). In the proposed system, large set of medical instances are taken as input. From this medical dataset, it is aimed to extract the needed information from the record of heart patients using Mapreduce technique. The performance of the proposed Mapreduce Algorithm's implementation in parallel and distributed systems was evaluated by using Cleveland dataset and compared with that of the predictable ANN method. The trial results verify that the projected method could achieve an average prediction accuracy of 98%, which is greater than the conventional recurrent fuzzy neural network. In addition, this Mapreduce technique also had better performance than previous methods that reported prediction accuracies in the range of 95–98%. These findings suggest that the Mapreduce technique could be used to accurately predict HD risks in the clinic.

Keywords: Data Mining, cardiovascular diseases (CVD), accuracy, prediction, heart disease (HD), recurrent fuzzy neural network(RFNN), Mapreduce, world health organization (WHO)


References:

http://www.who.int/cardiovascular_diseases.

A Statistical Update 2018 Report from the American Heart Association (AHA),http://circ.ahajournals.org/content/137/12/e67,(https://doi.org/10.1161/CIR.0000000000000558), March 2018.

AnkitaDewan, Meghna Sharma, "Prediction of Heart Diseases using a hybrid technique in Data Mining Classifiscation", 2nd International Conference on Computing for Sustainable Global Development (INDIACom),2015.

Bhagavathy, V.Gomathy ,S.Sheeba Rani, Sujatha.K, "Early Heart Disease Detection Using Data Mining Techniques with HadoopMapreduce",  International Journal of Pure and Applied Mathematics, 119(12), 1915-1920, 2018.

Syed Umar Amin, Agarwal, K., & Beg, R., "Genetic neural network based data mining in prediction of heart disease using risk factors", IEEE Conference in Information & Communication Technologies (ICT),  1227-1231, 2013.

Shilaskar and A. Ghatol, "Feature selection for medical diagnosis : Evaluation for cardiovascular diseases," Expert Syst. Appl., vol. 40, no. 10, pp. 4146–4153, Aug. 2013.

Purusothaman, G., &Krishnakumari, P. "A survey of data mining techniques on risk prediction: Heart disease", Indian Journal of Science and Technology, 8(12), 1, 2015.

Miao, K. H., Miao, J. H., & Miao, G. J. (2016), "Diagnosing Coronary Heart Disease Using Ensemble Machine Learning", International Journal of Advanced Computer Science and Applications, 7(10), 30-39, 2016.

Dbritto, R., Srinivasaraghavan, A., & Joseph, V., "Comparative Analysis of Accuracy on Heart Disease Prediction using Classification Methods",  International Journal of Applied Information Systems (IJAIS)–ISSN, 2249-0868, 11(2), 2016.

KaanUyar ,Ahmetİlhan, " Diagnosis of heart disease using genetic algorithm based trained recurrent fuzzy neural networks ", 9th International Conference on Theory and Application of Soft Computing, Procedia

UCI Machine learning Repository fromhttp://archive.ics.uci.edu/ml/datasets/Heart+Disease.

Mapreduce,https://hadoop.apache.org/docs/r1.2.1/mapred_tutorial.html

Samuel, O.W., Asogbon , G.M., Sangaiah, A.K., Fang, P. , Li, G., "An integrated decision support system based on ANN and Fuzzy_AHP for heart failure risk prediction",  Expert Systems with Applications 68. 163–172, 2017.

28.

Authors:

Aniket Srivastava, Parul Verma, AtulPati Tripath

Paper Title:

Study and Identification of ADHAYYAN Framework in CBSE Schools of India and UAE

Abstract: Digital Learning has become the key rationale behind any student learning process success today. M-learning(market is still untouched and niche. Digital pedagogy based content has bridged the demand and supply gap in M-learning market, through shifting interactive board & projector to hand held device model, which is conceptualized as a personalized learn-ing strategy. Primarily due to the exponential growth of ICT tools in India(8) and UAE, the ICT tools has made the balance between e-learning and M-learning solutions to more Students. Integration and synergy between E-learning and M-learning model cover many schools of India and UAE. Tier I by M-learning and Tier II/ Tier III by E-learning model. Making of the affordable pricing system for both ICT Solutions makes this more acceptable to schools towards both spaces. This paper study provides a detailed view of digital pedagogy foundation concept, integration of e-learning to M-learning, unique digital pedagogy, innovative. The Information and Communication Technology (ICT) sector has exponential growth in the last two decade. India and UAE are now consider as a global leader in ICT industry by its low operational cost, availability of high intelligence pool and remote delivery model. ICT can be divided into two categories; one is Information Technology, while other is Communication Technology. It boasts of a rapidly growing global IT market. The dramatic boom of the IT sector in India and UAE has played an important role in transforming the country education system with the identification of Adhayyan Framework for informal education setup.

Keywords: ICT,E-learning ,M-learning ,Digital pedagogy


References:

Ally, M. (Ed.). (2009). Mobile learning: Transforming the delivery of education and training. Athabasca University Press.

Arimoto, M. M., Barbosa, E. F., &Barroca, L. (2015, October). An agile learning design method for open educa-tionalresources.In Frontiers in Education Conference (FIE), 2015 IEEE (pp. 1-9). IEEE

Bindu, C. N. (2017). Attitude towards, and Awareness of Using ICT in Classrooms: A Case of Expatriate Indian Teachers in UAE. Journal of Education and Practice, 8(1), 10-17.

Bhuasiri, W., Xaymoungkhoun, O., Zo, H., Rho, J. J., &Ciganek, A. P. (2012). Critical success factors for e-learning in developing countries: A comparative analysis between ICT experts and faculty. Computers & Education, 58(2), 843-855.

Howell, J. (2012). Teaching with ICT: Digital pedagogies for collaboration and creativity. Oxford University Press.

Jones, A. C., Scanlon, E., & Clough, G. (2013). Mobile learning: Two case studies of supporting inquiry .learning in informal and semiformal settings. Computers & Education, 61, 21-32.

Kearney, M., Schuck, S., Burden, K., &Aubusson, P. (2012). Viewing mobile learning from a pedagogical per-spective.Research in learning technology, 20(1), n1.

Mallik, U. (2009). National policies and practices on ICT in education: India. CrossNational Information and Com-munication Technology Policies and Practices in Educa-tion:(Revised Second Edition), 18(16), 295.

Prensky, M. (2001). Digital natives, digital immigrants part 1. On the horizon, 9(5), 1-6.

Senjov-Makohon, N. (2004, January). How do Digital Immigrant Teachers (DITs) learn ICT for the Information Age?. In AARE (Australian Association of Research in Ed-ucation) Conference, Doing the Public Good: Positioning Education Research, Melbourne, Austalia.

Tomlinson, C. A., &McTighe, J. (2006). Integrating differentiated instruction & understanding by design: Connecting content and kids. ASCD.

Web links:-

a)www.negt.gov.in

b)www.cbse.nic.in

c)www.ncert.nic.in

d)www.khda.gov.ae./en

e)www.mhrd.gov.in

29.

Authors:

P.N. Jayanthi, S. Ravishankar

Paper Title:

Optimization Driven Beam Forming in 2D Linear Array for MIMO Systems

Abstract: The advancements in the multimedia applications gained the attention of users and are considered as an important technique for wireless networks. Multiple Input Multiple Output (MIMO) systems depend on the wireless channels propagation. This work proposes a technique, named Exponential-Monarch Butterfly Optimization (Exponential-MBO), for initiating beamforming in 2D linear array under a MIMO system. The proposed Exponential-MBO algorithm is responsible for computing the optimal weights for the beamforming in the MIMO systems. At first, the preferred beam pattern attributes for the 2D array in the MIMO system are described using the initial beam patterns. Then, the fitness function of Exponential-MBO is derived to determine the pattern attributes in the required direction using the azimuth and the elevation beam pattern. The proposed Exponential-MBO algorithm determines the optimal weights for generating the patterns for beamforming in the MIMO system. The channel is estimated using the Least Square (LS) channel estimation method along with Quadrature Amplitude Modulation (QAM) multi-carrier modulation. The implementation of the proposed Exponential-MBO is in MATLAB, and its performance is evaluated by varying the channel. The proposed Exponential-MBO shows superior performance in terms of power gain and Bit Error Rate (BER).

Keywords: MIMO-OFDM, Beam forming, Elevation beam pattern, Azimuth, QAM-multi-carrier


References:

PrabinaPattanayak and Preetam Kumar,"Quantized feedback scheduling for MIMO-OFDM broadcast networks with subcarrier clustering",Ad Hoc Networks,Vol :65,pp :26-37, October 2017.

Xin Xiong, Bin Jiang, Xiqi Gao, and Xiaohu You, "QoS Guaranteed User Scheduling and Pilot Assignment for Large-Scale MIMO-OFDM Systems", IEEE Transactions on Vehicular Technology ",Vol: 65, No: 8,pp: 6275 - 6289, August 2016.

Kianoush Hosseini, Wei Yuand Raviraj S. Adve,"Large-Scale MIMO versus Network MIMO forMulticell Interference Mitigation",IEEE Journal of Selected Topics in Signal Processing, Vol:8,no:5, pp:930-941.

Arin Minasian,Shahram Shahbaz Panahi and Raviraj S.,"Distributed Massive MIMO Systems withNon-Reciprocal Channels: Impacts and RobustBeamforming",IEEE Transactions on Communications,pp: 1-1,July 2018.

Said E. El-Khamy, Ahmed S. Eltrass and Huda F. El-Sayed,"Design of thinned fractal antenna arrays foradaptive beam forming and sidelobereduction", IET Microwaves, Antennas & Propagation :Vol: 12, no: 3, pp: 435 – 441,2018.

Boufeldja Kadri, MiloudBoussahla and Fethi Tarik Bendimerad,"Phase-Only Planar Antenna Array Synthesis with Fuzzy Genetic Algorithms",International Journal of Computer Science Issues, IJCSI, Vol:7, no:2, January 2010.

Ju-Hong Lee and Yung-Han Lee," Two-Dimensional Adaptive Array Beamforming With Multiple Beam Constraints Using a Generalized Sidelobe Canceller", IEEE Transactions on Signal Processing, Vol: 53, No: 9, pp: 3517 - 3529,Sept. 2005.

Gopi Ram, P. S. Pal, D. Mandal, R. Kar and Sakti Prasad Ghosal,"Social Emotional Optimization Algorithm forBeamforming of Linear Antenna Arrays",In proceedings of TENCON 2014 - 2014 Region 10 Conference,pp:1-5,IEEE.

Lei Wang,"Array Signal Processing Algorithmsfor Beamforming and Direction Finding", Doctoral dissertation, University of York.

IoannisTzanidis, Yang Li, Gary Xu,Ji-Yun Seol and JianZhong (Charlie) Zhang,"2D Active Antenna Array Design for FD-MIMO Systemand Antenna Virtualization Techniques", International Journal of Antennas and Propagation, 2015.

Junhui Qian , Zishu He, Wei Zhang, Yulong Huang, Ning Fu and Jonathon Chambers, "Robust adaptive beamforming for multiple-input multiple-output radar with spatial filtering techniques", Signal Processing,Vol:143, pp:152-160, February 2018.

Xue, C., He, S., Huang, Y., Wu, Y. and Yang, L., "An efficient beam-training scheme for the optimally designed subarray structure in mmWave LoS MIMO systems," EURASIP Journal on Wireless Communications and Networking, vol.1, pp.31, 2017.

Lee, S.J., "On the training of MIMO-OFDM channels with least square channel estimation and linear interpolation," IEEE Communications Letters, vol.12, no.2, 2008.

Seyman, M.N. and Taşpınar, N., "Pilot tones optimization using artificial bee colony algorithm for MIMO–OFDM systems," Wireless personal communications, vol.71, no.1, pp.151-163, 2013.

Gai-Ge Wang, Suash Deb, Zhihua Cui, "Monarch butterfly optimization", Neural Computing and Applications, pp. 1–20, May 2015.

Michael S. Saccucci , Raid W. Amin, and James M. Lucas,Exponentially weighted moving average control schemes with variable sampling intervals," Communications in Statistics - Simulation and Computation, vol. 21, no.3, pp. 627-657, 1992.

30.

Authors:

Nandini K. S, S.A. Hariprasad

Paper Title:

Shortest-Path Routing in Wireless Mesh Networks under Time Varying Link-Cost Metric

Abstract: In a wireless Mesh Network, with cognitive radios, the cost of the available communication links can vary with respect to time due to the schedules of the primary users. Under this condition, to find the time dependent shortest paths for the secondary users is a challenging task. At a particular time slot, if no forward links are available at a node, the data packet which has just arrived have to halt (or wait) until the availability of one or more forward paths. Then the data packet suffers halting delay. Thus the overall arrival time could be more than that of an alternate path. Therefore, in this paper we provide an innovative method of reducing the halts along the path. We also have to minimize the length of the topological (physical) distance along the selected path. Thus, in our paper, two objectives, the earliest arrival time as well as minimum shortest topological path, are realized. The weight assigned to each objective can be adjusted according to the requirements. To solve this bi-objective optimization problem, we propose a new modification to the well-known Dijkstra shortest path algorithm which takes care of the actual link cost and also the halting cost. 

Keywords: Cognitive Radio Network, Spectrum sensing, Secondary users, Time dependent cost Matrices, Probability of Interference, Optimal Assignment


References:

Amjad, M. H. Rehmani and S. Mao, "Wireless Multimedia Cognitive Radio Networks: A Comprehensive Survey," in IEEE Communications Surveys & Tutorials, vol. PP, no. 99, pp. 1-1, 2018. (Early Access article).

M. Alias and R. G. K, "Cognitive radio networks: A survey",International Conference on Wireless Communications, Signal Processing and Networking (WiSPNET), 2016, pp. 1981–1986.

Bouabdallah, B. Ishibashi and R. Boutaba, "Performance of Cognitive Radio-Based Wireless Mesh Networks," IEEE Transactions on Mobile Computing, vol. 10, no. 1, 2011,pp. 122-135.

R. Chowdhury and I. F. Akyildiz, "Cognitive Wireless Mesh Networks with Dynamic Spectrum Access," in IEEE Journal on Selected Areas in Communications, vol. 26, no. 1, 2008,pp. 168-181.

B. Battula, M. S. Gaur, D. Gopalani, K. Radhika and S. Shiwani, "A dynamic medium access mechanism for cognitive radio wireless mesh networks," International Conference on Signal Processing and Communication (ICSC), Noida,2015, pp. 434-438.

M. F. Rabbi, D. B. Rawat, M. A. Ahad and T. Amin, "Analysis of multi-hop opportunistic communications in cognitive radio network," SoutheastCon 2015, Fort Lauderdale, FL,2015, pp. 1-8.

Akyildiz, I., Wang, X., & Wang, W, "Wireless mesh networks: A survey. Elsevier Computer Networks", 47(4), 2005, pp 445–487.

Deo, N., and pang, C. Y, "Shortest path algorithms: Taxonomy and annotation.", Networks, volume 14, Issue 2,1984, pp 275-323.

Cooke and E. Halsey, "The shortest route through a network with time dependent internodal transit times", Journal of Mathematical Analysis and Applications, 1966,pp 492-498.

Klafszky, E. Determination of shortest path in a network with time-dependent edge-lengths. Math. Oper. Stat, 1972,pp 255-257.

Dreyfus, S. E. An appraisal of some shortest path algorithms. Oper. Rex I7, 1969,pp 395-412.

Halpern, J. The shortest route with time dependent length of edges and limited delay possibilities in nodes. Z. Oper. Res. 21 (1977), 1977, pp117-124.

E. Kaufman, R. L. Smith (1993). "Fastest paths in time-dependent networks for intelligent-vehicle-highway systems application". IVHS Journal 1, 1-11.

Daniel Delling and Dorothea Wagner. Time-dependent route planning. In Robust and Online Large-Scale Optimization, volume 5868 of Lecture Notes in Computer Science,2009, pp 207–230.

Orda and R. Rom. Shortest-path and minimum-delay algorithms in networks with time-dependent edge-length. J.ACM, 37(3), 1990,pp 607–625.

Ding, J. Yu, and L. Qin. Finding time-dependent shortest paths over large graphs. In Proc. EDBT, pages 205–216. ACM, 2008.

C. Dean. Continuous-time dynamic shortest path algorithms. Master's thesis, Massachusetts Institute of Technology, 1999.

Zhan-yu and G. p. Liu, "Earliest-arrival path: A global optimized transmission for networked control systems," 2017 36th Chinese Control Conference (CCC), 2017, pp. 7909-7914.

Abdelfattah Idri, Mariyem Oukarfi, Azedine Boulmakoul, Karine Zeitouni and AliMasri "A new time-dependent shortest path algorithm for multimodal transportation network," Procedia Computer Science Volume 109,  2017, pp 692-697.

https://ahmedhanibrahim.wordpress.com/2016/04/15/solving-time-dependent-graph-using-modified-dijkstra-algorithm/.

Shylashree N, "Non-crossing rectilinear shortest minimum bend paths in the presence of rectilinear obstacles", Journal of Telecommunication and Information Technology, no. 3, 2018, pp 82-91.

31.

Authors:

Vinay P, Shylashree N

Paper Title:

Verification of JESD204BTX Soft IP using Universal Verification Methodology

Abstract: JESD204B transmitter is a part of the serialized data interface between logic devices and data converters bases on the JESD204B standards. The organization, where this project is currently executed, is currently developing the JESD204B Tx and Rx IP for the avionics spacecraft applications where the fail proof and function safe and reliable data communication is essential. The verification of this IP is an important phase in the development wherein it is extremely important to perform rigorous tests on the design to confirm its acclaimed functionality and performance. The verification of an IP of this complexity is done in a systematic and efficient way using the Universal Verification Methodology which is basically constructed using the SystemVerilog. A verification environment is built using the UVM to verify the functionality of the IP. The test cases are written to verify each functionality of the design and the randomized stimuli are applied to cover all the possible input scenarios. The code coverage and the functional coverage is determined and further stimuli are applied to achieve the target coverage. The verification of the JESD204B Transmitter IP is completed with a functional coverage of around 39.17% for each test instance and an overall functional coverage of 100% and code coverage of 94.25%. The verification environment can be reused with minor changes to verify the JESD204B Receiver IP.


Keywords: Coverage, IP verification, JESD204B, Universal Verification Methodology.


References:

Saheb and S. Haider, "Scalable high speed serial interface for data converters: Using the JESD204B industry standard," 9th International Design and Test Symposium (IDT), Algiers, pp. 6-11, 2014

N. Yun, J. B. Kim, N. D. Kim and B. Min, "Beyond UVM for practical SoC verification," International SoC Design Conference, Jeju, pp. 158-162, 2011

Universal Verification Methodology(UVM) 1.2 Class Reference, Accellera, 2014

Universal Verification Methodology(UVM) 1.2 User's Guide, Accellera, 2015

IEEE Standard for Universal Verification Methodology Language Reference Manual," in IEEE Std 1800.2-2017, vol., no., pp.1-472, May 26 2017

JEDEC Standard JESD204B (July 2011), JEDEC Solid State Technology Association.

Shylashree, "Two Stage Block Truncation Coding for Lower Mean Square Error", IJRTE, 2018.

32.

Authors:

Sudhamani M J, M K Venkatesha

Paper Title:

Fusion of Iris Texture with Finger vein Geometry for Authentication

Abstract: A framework for feature level fusion-based authentication system is proposed in this paper. Feature level fusion improves the robustness and classification accuracy compared to unimodal authentication system. This work is carried in two-folds. The first experiment fuses the translation, rotation and scale (TRS) invariant statistical features of iris with finger vein. The second experiment contemplates geometrical, structural and statistical properties of finger vein with local and statistical features of iris.

Keywords: This work is carried in two-folds.


References:

A. Ross, K. Nandakumar, A. K. Jain, Handbook of Multibiometrics , vol. 6. ,Springer, online, 2006

Ross, Arun, and Norman Poh. "Multibiometric systems: Overview, case studies, and open issues." Handbook of Remote Biometrics.Springer, London, 2009.273-292.

Ross, K. Nandakumar, and A. K. Jain, ''Introduction to multibiometrics,'' in Handbook of Biometrics, Springer, 2008, pp. 271–292

Long TB, Hanh T. Multimodal biometric person authentication using fingerprint, face features. In Pacific Rim International Conference on Artificial Intelligence 2012, pp. 613-624

Gayathri and P. Ramamoorthy, ''Feature level fusion of palmprint and iris,'' IJCSI Int. J. Comput.Sci. Issues, vol. 9, no. 4, pp. 194–203, 2012.

Raghavendra R., Dorizzi B., Rao A., Hemantha K.G. ''PSO versus AdaBoost for feature selection in multimodal biometrics,'' in Proc. IEEE 3rd Int. Conference on Biometrics, Theory, Applications and Systems (BTAS'09), 2009, pp. 1–7.

Roy K., Kamel M.S. (2012) Multibiometric System Using Level Set Method and Particle Swarm Optimization. In: Campilho A., Kamel M. (eds) Image Analysis and Recognition. ICIAR 2012. Lecture Notes in Computer Science, vol 7325. Springer,pp 20-29

OmidSharifi, Maryam Eskandari, Optimal Face-Iris Multimodal Fusion Scheme, Symmetry 2016, Volume 8, issue 6, 48, https://doi.org/10.3390/sym8060048

Huang, D. Xu, and F. Nie, ''Patch distribution compatible semisu- pervised dimension reduction for face and human gait recognition,'' IEEE Trans. Circuits Syst. Video Technol., vol. 22, no. 3, pp. 479–488, Mar. 2012.

-S. M. El-Alfy and G. M. BinMakhashen, ''Improved personal identification using face and hand geometry fusion and support vector machines,'' in Networked Digital Technologies (Communications in Computer and Information Science), vol. 294, R. Benlamri, Ed. Berlin, Germany: Springer, Apr. 2012, pp. 253–261.

Huang, D. Xu, and F. Nie, ''Patch distribution compatible semi supervised dimension reduction for face and human gait recognition,'' IEEE Trans. Circuits Syst. Video Technol., vol. 22, no. 3, pp. 479–488, Mar. 2012.

Sungjun Hong, Heesung Lee, Sung Je An, Euntai Kim, "Fusion of multiple gait features for human identification", in International Conference on Control, Automation and Systems, ,pp 2121 – 2125, 2008.

Michael A. O'brien, John M I, "Information fusion for feature extraction & the development of Geospatial information", in Proceedings of the 7th International Conference on Information Fusion, pp 976—982, 2008.

Wenchao Zhang, Shiguang Shan, Wen Gao, Yizheng Chang, Bo Cao, Peng Yang, "Information fusion in Face identification", Proceedings of the 17th International Conference on Pattern Recognition, 2004, Vol 3, pp 950 – 953 ,2004.

DakshinaRanjanKisku, Phalguni Gupta, JamunaKanta Sing, "Multi biometrics feature level fusion by graph clustering", in international Journal of Security and Its Applications, Vol. 5, No. 2, pp. 61-74, 2011.

DakshinaRanjanKisku, Phalguni Gupta, JamunaKanta Sing, "Feature Level Fusion of Face and Palmprint Biometrics by Isomorphic Graph-based Improved K-Medoids Partitioning", in proc. of Advances in Computer Science and Information Technology, pp 70-81 , June 2010.

Chetty G, Wagner M, "Multilevel liveness verification for Face-voice biometric authentication", in Biometrics Symposium: Special Session on Research at the Biometric Consortium Conference, pp 1 – 6, 2006.

Yong Jian Chin, Thian Song Ong, Teoh A.B.J, Goh M.K.O, "Multimodal Biometrics based bit extraction method for template security" in 6th IEEE Conference on Industrial Electronics and Applications, pp 1971 – 1976,2011.

Yan Yan, Yu-Jin Zhang, "Multimodal Biometric fusion using correlation filter bank", in 19th International Conference on Pattern Recognition, pp 1-4, 2008

Yan Hui, Long Duo, "Personal identification based on multi-modal hand-print features", in proc. of the 7th World Congress Intelligent Control and Automation, pp 7649 - 7652 ,2008.

Raghavendra R, Dorizzi B, Rao A; Hemantha G.K, "PSO VsAdaBoost for Feature Selection in Multimodal Biometrics", in proc. of IEEE 3rd International Conference on Biometrics Theory, Applications and Systems, pp 1 - 7, 2009.

33.

Authors:

A.Nandha Kumar, R. Senthilkumar,T. Alex Stanley Raja, K. V. Santhoshkumar

Paper Title:

Optimization of Maximum Power Point Tracking Algorithm using Artificial Intelligence

Abstract: This paper highlights the maximum power point tracking algorithm for a photovoltaic array operating under different levels of solar irradiation using Particle Swarm Optimization (PSO). Further the photovoltaic array produces two or more maximum power points for different temperature conditions. Thus it is difficult to find the correct MPP using conventional method. In order to reduce this difficulty the MPP is obtained using Particle Swarm Optimization Technique. The feasibility of the new system is verified using MATLAB/SIMULINK simulation and its performance is analyzed.

Keywords: Photovoltaic Array, MPPT, Particle Swarm Optimization, Boost Converter, Photo voltalic Inverter


References:

Veerachary: "Power Tracking for Non-linear PV sources with Coupled Inductor SEPIC Converter", IEEE Trans. on Aerospace & Electronic Systems, 41(3),1019-1029, 2005.

Rai: "A Novel Technique for Photovoltaic Maximum Power Point Tracking System, in Proc. of EPE, 286, Dresden, 2005.

Rodriguez, J.S.Lai, F.Z.peng, "Multilevel inverter: A survey of controls, and applications," IEEE Trans. Ind. Electron..49, 4, 724-738..2002.

Joung-Hu Park: "Dual-Module-Based Maximum Power Point Tracking Control of Photovoltaic Systems" IEEE Trans. Ind. Electron., 53, 4,1036-1047, 2006.

Kasa, T. Iida, L. Chen, "Flyback Inverter Controlled by Sensorless Current MPPT for Photovoltaic Power System," IEEE Trans. Ind. Electron., 52, 4, 1145-1152, 2005.

Matsui : "A Simple Maximum Photovoltaic Power Tracking Technique Utilizing System Inherent Limit Cycle Phenomena" , in Proc. of IEEE 38th IAS Meeting,3,2041-2047, 2003.

Femia : "Optimization of perturb and observe maximum power point tracking method", IEEE Transactions on Power Electronics, 20, 4, 963-973, 2005.

34.

Authors:

M.Rajendran, N.Lavanya

Paper Title:

Influence of Perlite and Glass Fiber on the Compresive, Split Tensile and Flexural Strength of Concrete Incorproting Glass Fiber

Abstract: Concrete is used most asconstructionmaterial than any material in the world. Concrete is used because it can be casted by anyone even in site itself. 60to80 percent aggregate occupies concrete volume and influence the concrete properties,mixproportions and economy. The properties likecompressive strength &fireresistance can be increased by adding perlite in concrete and it reduces weight crack resistance & environmental impact.The researchintention istoinvestigate the structural properties of of perlite-glassfiber concrete. 20%, 35% &50% of fine aggregate by weight is replaced by perlite. In additiontothat glass fiber material is added by 0.2%, 0.4% and 0.6%withrespect to the volume of the concrete in order to increasethetransverse rupture strength and the compressive strength considerably. Glass fiber is very good insulation to electricity andbetterresistance to chemical impact. The intentionof this study istoincrease strength and create environment-friendlyconcrete. Test result indicated that replacing fine aggregate of quantity 35% with perlite results in higher compressive strength and addition of 0.6% glass fiber has yielded higher flexural strength of M30 grade concrete.

Keywords: Perlite, Glass fiber, Compressive strength test,Split tensile test, Flexural strengthtest.


References:

Shah, SurendraandRangan (1994), "Effect ofFiber addition on concrete strength", Indian Concrete Journal, Vol. 5, Issue 2-6, PP.13-21, 1994.

ACI Committee 544. 1982. "State-of-the-Art Report onFiber Reinforced Concrete (ACI544.1R-82)". ConcreteInternational, May, Vol. 4, No. 5, PP. 9-30.

Mohanraj A, Rajendran M, Ramesh A S, Mahalakshmi M, ManojPrabhakar S. "An Experimental Investigation of Eco-Friendly Self-Curing Concrete Incorporated with Polyenthylene Glycol" International Advanced Research Journal in Science, Engineering andTechnology, Volume 1, Issue 2, October 2014.

J.Sonule, G P Deskmukh "Study of Conventional Concrete, Fiber Reinforced Concrete, and Self Curing Concrete" International journal for research Trends and Innovation ISSN 2456-3315 Volume 2, Issue 8, 2017.

Shankarananth, B. Jaivignesh. "ExperimentalStudyon the use of Glass Powder, GGBS,& Perlite in Fly ash Brick". ISSN 2320-5407 International Journal of AdvancedResearch (2016), Volume 4, Issue 4, 1381-1387.

Yuvaraja, S.P.Palanisamy "Investigation on partialreplacement of fine aggregate with unexpanded perlite in concrete" International Journal of Civil Engineering andMaterial & Construction, Volume 3, Number 1(2015) PP. 29-43.

Nagarkar P, Tambe S, Pazare D, Study of fiberreinforced concrete; 1987.

SamanKhanPP, Roohul Abad KhanPP, Amadur Rahman KhanPP, MisbahulIslamPP, SamanNayal, "Mechanical properties of Polypropylene Fiber reinforced concrete for M 25 & M 30 mixes: A Comparative study" International Journal of ScientificEngineering and Applied Science (IJSEAS) - Volume-1, Issue-6, September 2015 ISSN: 2395-3470 .

Amit Rai  et  al    "Applications and Properties of Fiber Reinforced Concrete" Journal of EngineeringResearch and Applications www.ijera.com ISSN: 2248-9622, Vol. 4, Issue 5 (Version 1), May 2014, PP.123-131.

Srinivasa Rao,  S.Rakeshkumar,  A.Laxmi  Narayana "Comparison  of  Performance  of   Standard  ConcreteAnd Faber Reinforced Standard Concrete Exposed To Elevated Temperatures" American Journal of Engineering Research,  Vol.2, No.3, PP.20-26.

Kavita SKene,  Vikrant  S  Vairagade  and  Satish Sathawane "Experimental Study on Behavior of Steeland Glass Fiber Reinforced Concrete Composites" Bonfring International Journal of Industrial Engineering and Management Science, Vol. 2, No. 4, December 2012.

IS 383, "Indian Standard Specification for Coarse and Fine Aggregate for Natural Sources for Concrete", Bureau of Indian Standards, New Delhi, Second revision, Feb. 1997.

IS: 10262-2009, "Recommended guidelines for concrete mix design, Bureau of Indian standards", New Delhi, India.

IS: 2386 (part-III and IV)-1963, "Methods of testing for aggregate for concrete".

IS: 516-1959, "Indian standard methods of tests for strength of concrete", Bureau of Indian Standards, New Delhi, India.

S Shetty ,Concrete Technology: Theory and Practice, Third eidtion, 2008, S.Chand Publications.

A.M.Neville, J.J.Broke, Concrete Technology, Second edition, 2010.
https://ijitee.org/wp-content/uploads/2017/08/logo.png
0
0
IJITEE Journal
https://ijitee.org/wp-content/uploads/2017/08/logo.png
IJITEE Journal
2018-12-06 06:27:44
2019-01-18 07:26:55
Volume-8 Issue-3