Version
Download

77

File Size

4.00 KB

File Count

1

Create Date

November 8, 2018

Last Updated

December 28, 2018
Volume-8 Issue-2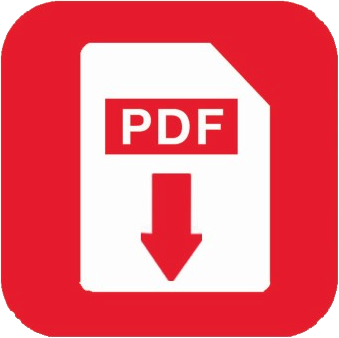 Download Summary Book
S. No

Volume-8 Issue-2, December 2018

, ISSN: 2278-3075

 (Online)




Published By: Blue Eyes Intelligence Engineering & Sciences Publication

Page No.

1.

Authors:

Damini Rai, Abhishek Dwivedi

Paper Title:

LTE Theory to Practice- KPI Optimization (A 4G Wireless Technology)

Abstract: LTE is the most competitive radio technology nowadays and in coming years by offering high-data-rates with low-latency, improving services, lowering the costs and allowing for spectrum refarming thanks to the frequency and bandwidth flexibility. LTE evolution is going over LTE-A features towards 5G direction. One of the reasons for the success of LTE is that operators are actively driving the LTE standard through the NGMN (Next Generation Mobile Networks) - www.ngmn.org and through 3GPP as well- . On Jan 2016, there were 480 commercial LTE networks launched worldwide (Source www.gsacom.com). The deployment are accompanied by LTE-A features and several VoLTE deployments. As shown in Figure 1 the migration paths for existing mobile operators are multiple which facilitates the success of the technology. Certainly. LTE brings new technologies like Multiple Input Multiple Output (MIMO) transmission, multiband carrier aggregation, small cells and a number of new uses cases like Voice over LTE (VoLTE). The optimization of Key Performance Indicators (KPI) is still important in LTE including setup success rates, handover success rates and call retainability. LTE uses frequency reuse one without any soft handover which makes the interference management more challenging than in legacy radio networks. Signalling message coding and packet scheduling are example solutions in LTE optimization together with the traditional RF optimization. Voice has been Circuit Switched in 2G and in 3G networks while voice in LTE is VoIP (VoLTE). A number of optimization steps are required to provide similar or better drop rates with VoLTE as with CS voice. Also the handover from VoIP to CS voice requires optimization. That is called Single Radio Voice Call Continuity (SRVCC). LTE will be running in parallel with 2G and 3G network. The interworking between these radios need to be considered as well as the usage of multiple LTE bands.


Keywords: LTE, VoLTE, (SRVCC), LTE Brings New Technologies like Multiple Input Multiple Output (MIMO) Transmission,


References:

"Architectural requirements", 3GPP TS 23.221 V9.5.0 (2012-12)

"Circuit Switched (CS) fallback in Evolved Packet System (EPS); Stage 2",3GPP TS 23.272 V9.14.0

Miikka Poikselkä et al, "Voice over LTE (VoLTE)", Wiley, 2012

Catovic et al, "Impact of SIB Scheduling on the Standby Battery Life of Mobile Devices in UMTS", Mobile and Wireless Communications Summit, 2007. 16th IST. IEEE, 2007

ITU Recommendation P.863 http://www.itu.int/rec/T-REC-P.863
POLQA http://www.polqa.info/
The Internet Engineering Task Force (IETF®), RFC3550 http://www.ietf.org

2.

Authors:

Rakesh D R, Kavitha.S, T. Felix Kala

Paper Title:

Comparative Study on Seismic Performance of Bamboo and Steel using Shake Table

Abstract: Recent research has shown that structures made with Bamboo offer an enhanced seismic performance over conventional materials by providing an additional elastic capability. In the present investigation seismic performance of the bamboo structure is considered. The bamboo is chosen because it is a very flexible material (this property makes it to use in seismic areas), growth rate is too high, easily available, bio-degradable and mainly it is carbon sequestrate and it is cost effective. The model will be designed for stringent similitude requirements and a series of dynamic tests. Once the model is prepared using Bamboo, it is tested in a shake table against various frequency ranges. And the respective drift values, displacement values and accelerations are noted down for different frequency ranges, and the model behavior is analyzed. The design similarity is the key to obtain the good test results. The careful design and construction of a scaled model of a Bamboo structure is going to report herein. In India in the Himalayan regions (which are highly seismic prone areas) the Bamboo is provided at lintel level, plinth level as bands, to provide resistance to seismicity. The experimental results are taken and represented in this project. This test program was composed of two three-story single-bay Bamboo frames.

Keywords: Seismic Performance, Shake Table, Bamboo, Displacement, Stiffness.


References:

Saiid Saiidi, F.ASCE; Ashkan Vosooghi, M.ASCE; Hoon Choi; and Paul Somerville,"Shake Table Studies and Analysis of a Two-Span RC Bridge Model Subjected to a Fault Rupture".

Apostolou, M., Gazetas, G., and Garini, E. (2007). Seismic response of slender rigid structures with foundation uplifting. Soil Dynamics and Earthquake Engineering.

Applied Technology 1996. "ATC-32, improved seismic design criteria for California bridges, provisional recommendations."Redwood City, Calif.

Brena, S., Wood, S., and Kreger, M.2003. "Full-scale tests of bridge components strengthened using carbon fiber-reinforced polymer composites."ACI Struct. J.

Johnson, N., Ranf, T., Saiidi, M., Sanders, D., and Eberhard, M. (2008)."Seismic testing of a two-span reinforced concrete bridge."J. Bridge Eng.

Wehbe, N., Saiidi, M., and Sanders, D. (1999)."Seismic performance of rectangular bridge columns with moderate confinement."ACI Struct. J.

3.

Authors:

Ajala Funmilola A, Oludipe Olusanmi, Opiarighodare Donaldson Kesiena, Olukumoro Olugbenga Sunday

Paper Title:

Computer Aided Diagnosis of Epileptic Seizure in Human Electroencephalogram using Discrete Wavelet Transform with an Adaptive Neuro - Fuzzy System

Abstract: This study presents a computer aided epileptic seizure detection technique that usesdiscrete wavelet transform (DWT) with an adaptive neuro fuzzy system. The technique comprises electroencephalogram (EEG) signals data acquisition and synthesis of EEG signals, decomposition of the EEG signals and extraction of features, and classification of the features vectors. The technique which was implemented in Matlab (version 7.6) environment, exploits DWT strength in both time and frequency domain for the decomposition and extraction of characteristic features and an adaptive neuro-fuzzy inference system (ANFIS) for classification of transformed feature vectors that were used as input to the ANFIS. FiveEEG signals types were synthesized and decomposed. Features extracted from the decomposed signals were used to train and test the ANFIS classifier. The ANFIS blend neural network (NN) adaptive capabilities and fuzzy inference system (FIS). The performance of the ANFIS was measured in terms of sensitivity, specificity and total classification accuracy. And the results obtained showed that the hybrid model and/or technique which consist of DWT and ANFIS attained high level of accuracy in the classification of EEG signals as either epileptic or normal with minimal false detection. 

Keywords: Discrete Wavelet Transform (DWT), Adaptive Neuro-Fuzzy Inference System (ANFIS), Epileptic Seizure, Electroencephalogram. 


References:

Ajala Funmilola A., Opiarighodare Donaldson Kesiena and Olabiyisi S. O. (2018): "Detection and classification of epileptic seizure in electroencephalogram using adaptive neuro – fuzzy inference system", International Journal Science and Engineering Investigation. Vol. 7, Issue78, July, 2018.

Cherian P. J., Deburchgraeve W., Swarte R. M., De Vos M. and Govaert P. (2011): "Validation of a new automated neonatal seizure detection system: A clinician's perspective", Clin. Neurophysiol., vol.122, pp.1490-1499.Filligoi G., Padalino M. and Pioli S. (2011): "A matlab software for detection and counting of epileptic seizures in 72 hours Holter-EEG", Cyber Journal.

Guo L., Rivero D., Dorado J., Rabunal J. R. and Pazos A. (2010b): "Automatic epileptic seizure detection in EEGs based on line length feature and artificial neural networks" Journal of Neuroscience Methods, vol.191, pp. 101-109.

Johnson A. N., Sow B. and Biem A. (2011): "A discriminative approach to EEG seizure detection", AMIA Annual. Symposium Proceedings, pp. 1309-1317.

Lanlan Yu (2009): "EEG De-Noising Based on Wavelet Transformation, Bioinformatics and Biomedical Engineering, 2009. ICBBE 2009". 3rd International Conference, vol., no., pp.1-4, 11-13 June 2009.

Majumdar K. (2011): "Differential operator in seizure detection", Computers in Biology and medicine, vol. 42, pp. 70-74.

Manimegalai S. S. (2012): "Detection of epilepsy disorder in EEG signal", International Journal of Emergency Trends in Engineering Development, vol. 2, pp. 473-473.

Mercy M. S. (2012): "Performance analysis of epileptic seizure detection using DWT and ICA with neural networks", International Journal of Computer in Engineering Research, vol. 2, pp. 1109-1113.

Najumnissa D. and Rangaswamy T. R. (2012): "Detection and Classification of Epileptic Seizures using Wavelet Feature Extraction and Adaptive Neuro-Fuzzy Inference System", International Journal of Computational Engineering Research, vol. 2, pp. 755-761.

Nasehi S. and Pourghassem H. (2011): "A novel epileptic seizure detection algorithm based on analysis of EEG and ECG signals using probabilistic neural network". Aus. J. Basic Applied Sci., vol. 5, pp. 308-315.

Omerhodzic I., Avdakovic S., Nuhanovic A. and Dizdarevic K. (2010): "Energy distribution of EEG signals: EEG signal wavelet-neural network classifier", World Acad. Sci. Eng. Technol., vol. 37, pp. 1240-1245.

Opiarighodare D. K., Ajala F. A., Oludipe O., and Ojebamigbe V. I. (2018): "A non – invasive detection of epileptic seizure in human scalp electroencephalogram using discrete wavelet transform", World Journal of Engineering Research and Technology, vol. 4, issue 5, pp. 473 – 485.

Raghunathan S., Gupta S. K., Markandeya H. S., Roy K. and Irazoqui P. P. (2010): "A hardware-algorithm codesign approach to optimize seizure detection algorithms for implantable applications", Journal of Neuroscience Methods, vol. 1, pp. 106-117.

Raghunathan S., Jaitli A. and Irazoqui P. P. (2011): "Multistage seizure detection techniques optimized for low-power hardware platforms", Epilepsy Behaviour, vol. 22, pp. 61-68.

4.

Authors:

Rahul Jain, Sachin Goyal, Ratish Agrawal

Paper Title:

Analysis of Cloud Log Files to Prevent Account Hijacking Attacks in Hybrid Cloud

Abstract: Cloud services supplanting the other web services in exponential rate, year-over-year. Despite the rising prevalence in cloud services, lack of proficiency in the field of cloud security is now the largest cloud challenge. The proposed method is based on the data mining techniques applied on the recorded log entries in the access log file. Before, applying data mining coarse gained log entries has been converted into fine gained log entries to improve the result. Then, generates the rule set to identify the different attacks in cloud environment. Finally, the result analysis of the proposed method has been carried out on the standard dataset through calculating the confusion matrix. Then, calculated results have been compared with other techniques through the depiction of different curves such as ROC, Lift curve, etc. These curves clear the vision about best result. Result analysis, carried out in this work shows that Logistic Regression is giving the best result among other methods. 

Keywords: Session Hijacking, Logistic Regression Decision Tree, Random Forest Roc Curve, Lift Curve


References:

Batra and A. Chhibber, "Preliminary Analysis of cloud computing & Applied Sciences," Journal of Engineering & Applied Sciences, vol. 2, no. 5, pp. 49-51, 2013.

Dev Mukherji, Nikita Padalia, and Abhiram Naidu Mythili T., "A Heart Disease Prediction Model using SVM-Decision," International Journal of Computer Applications (0975 – 8887), vol. Volume 68, no. No.16, April 2013.

Jennifer Lewis Priestley Jie Hao, "A Comparison of Machine Learning Techniques and Logistic Regression Method for the Prediction".

Anne Wangombe and Nancy Khadioli Thomas N O Achia, "A Logistic Regression Model to Identify Key Determinants of Poverty Using Demographic and Health Survey Data ," European Journal of Social Sciences (2010) , vol. Volume 13, no. 1, 2010.

Jai Vasanth Andra Ivan, "Retrieving News Articles Relevant to Stock Market Fluctuations," https://digitalcommons.kennesaw.edu/dataphdgreylit/1/.

Durairaj S. Sivagowry, International Journal of Computer Trends and Technology (IJCTT) , vol. volume 32, no. 1, February 2016.

Ratish Agrawal and Sachin Goyal Ankit Valdaya, "A Methology for Development and verification of Access Control system in Cloud Computing," Advanced Research in Computer and Communication Engineering, vol. 4, no. 3, March 2015.

Raish Agrawal Sachin goyal, "Advanced XSS (Cross Attack Scripting)Attack ," International journal of information Engineering and Electronic Busniess, vol. 7, no. 4, pp. 9-15, july 2015.

Girish Chandrashekarand Ferat Sahin, "A survey on feature selection methods," Computers and Electrical Engineering, pp. 16–28, 2014.

Muhammad Kazim and Shao Ying Zhu, "A survey on top security threats in cloud computing," International Journal of Computer Science and Applications, vol. 6, no. 3, pp. 109-113, 2015.

Mehrnaz Heidari Soureshjani and Ali Mohammad Kimiagari, "Calculating the best cut off point using logistic regression and neural network on credit scoring problem- A case study of a commercial bank ," African Journal of Business Management , vol. Vol. 7, no. 16, pp. pp. 1414-1421, 28 Apri 2013.

Foster Provost and Jeffrey S. Simonoff Claudia Perlich, "Tree Induction vs. Logistic Regression: A Learning-Curve Analysis," Journal of Machine Learning Research , pp. 211-255, Apr. (2003).

Tekeoglu and Ali S. Tosun, "A Closer look into Privacy And Security of Chromecast Multimedia Cloud Communications," IEEE 34th Infocom-2015, pp. 121-126, 2015.

5.

Authors:

Varsha H. Patil, Swati K. Bhavsar

Paper Title:

An Interactive Tool for Protein - Protein Interaction Network Visualization

Abstract: In scientific research, visualization of protein- protein interaction network is an important aspect. Protein- protein interaction contains two or more proteins binding together to form an interaction network. This interaction network is formed with nodes as proteins and interaction between them as edges. In this paper, an algorithm Graphviz as an interactive visualization tool for protein- protein interaction network visualization has been discussed. The proposed algorithm is tested on PPI network datasets. Experimental results clearly illustrates that it works efficiently for visualization of PPI densed graphs.

Keywords: Interaction, Protein, PPI, Visualization


References:

G Fiona Browne, Huiru Zheng, HaiyingWang, and Francisco Azuaje, "From Experimental Approaches to Computational Techniques: A Review on the Prediction of Protein-Protein Interactions", Advances in Artificial Intelligence, Hindawi, vol. 2010, 1-15.

Soon J., Yoon B. J. & Doufherty R., " Identification of Diagnostic Sub network Markers for Cancer in Human Protein-Protein Interaction Network", BMC Bioinformatics, 2008, 11:8

Gentleman R. & Huber W. , "Making the most of high- throughput protein- interaction data", Genome Biology8(10), 2007, pp 112-115

Hans-Jorg Schulz, Heidrun Schumann, "Visualizing Graphs - A Generalized View", Proceedings of the Information Visualization (IV'06), © IEEE-7695-2602-0/06, 2006,  pp 1-8

Shannon, P. , "Cytoscape: A Software Environment for Integrated Models of Bimolecular Interaction Networks", Genome Res 2003, 13(11), pp. 2498-2504

Cline, M.S., "Integration of Biological Networks and Gene Expression Data Using Cytoscape", Nature Protocols 2, 2007, pp. 2366 - 2382.

Breitkreutz, B.J., Stark, C. & Tyers, M. Osprey, "A Network Visualization System", Genome Biology 4(3):R22, 2003.

Royer, L., "Unraveling Protein Networks with Power Graph Analysis ", PLoS Comput Biol 4(7): e1000108, 2008.

Pavlopoulos, G.A. & O'Donoghue, S.I., "Arena3D: Visualization of Biological Networks in 3D", BMC Systems Biology, 2008, pp 102-104.

Pavlopoulos, G.A., "A Survey of Visualization Tools for Biological Network Analysis", Bio Data Mining, 2008, pp 1-12.

Pavlopoulos, G.A., "jClust: A Clustering And Visualization Toolbox", Bioinformatics 25(15): 2009, pp 1994-1996.

Freeman, T.C., Goldovsky, L. & Brosch, M., "Construction, Visualization, and Clustering of Transcription Networks From Microarray Expression Data", PLoS Computational Biology, 3(10), 2007, pp 2032-2042.

Lima-Mendez, G .& van Helden, J., "The Powerful Law of The Power Law and other Myths In Network Biology", MolBiosyst 5(12), 2009, pp. 1482-1493.

Almende B.V., "vis library Copyright (C) 2010

Javier De Las Rivas, Celia Fontanillo, "Protein – Protein Interactions essentials: Key Concepts to Building And Analyzing Iteractome Networks", Bioinformatics & Functional Research Group, Cancer Research Center,Vol. 6, issue 6, 2010, pp 1-8

William Andreopoulos, Dirk Labudde, "Protein-Protein Interaction Networks", pp 1-24.

James Abello, Frank Van Ham, Neeraj Krishan, "ASK GraphView: A Large ScaleGraph Visualization System", IEEE Transactions on Visualization and Computer Graphics", Vol. 12, No.5, October 2006, pp. 1587-1598.

Zhang., "The interaction of internal and external representations in a problem solving task", Proc. Thirteenth Annual Conference of Cognitive Science Society, 1991.

Weiwei Cui "A Survey on Graph Visualization", Hong Kong University of Science and Technology Clear Water Bay, Kowloon, Hong Kong, pp. 1-52

6.

Authors:

Mukund Sarda, Bhagyashree Deshpande, Salil Shringarpure

Paper Title:

Smart City – Use of Technology and the Needed Labor Reforms

Abstract: The Prime Minister, Sri. Narendra Damodar Das Modi, on 2nd October, 2015 inaugurated a remarkable national campaign of 'Clean India' on the Raj Ghat. This campaign finds its roots from the 'doctrine of Swach Bahrat', which was pioneered by Gandhiji. This doctrine encompasses two proverbial statements; a) a sound mind in a sound body; b) cleanliness is next to Godliness but also lead to disease free life. However, in its present state the concept of 'Swach Bharat' appears to have added a new dimension of 'smart cities' with itself, for it is important for the states pursuing to become 'smart' to ensure that they also inculcate the elements of 'Swach Bharat Mission'. Therefore, it becomes evident that there are certain objectives laid down in this mission that are to be achieved. Also, there have been various judicial pronouncements regarding Right to live in a proper environment free from the dangers of diseases and infection, Maintenance of health, preservation of the sanitation, etc. and their nexus with Article 21 of the Constituion, which contribute to the wide spectrum of 'Swach Bharat mission'. However, it is worthwhile to note that since the mission is at a very early stage, in order for it be successful the government will have to bring several labour reforms, such as, enactment of 'National Swachh (maintenance, regulation and development) Act', social security of workers also needs special attention like Provident Fund, Pension, gratuity etc. The paper will elucidate further on such similar labour reforms that are needed to be introduced in order for this mission to become a reality all over India.

Keywords: Smart Cities, Labour reforms, Swach Bharat, Public Health, Technology, Clean India. 


References:

Jawaid, Md. Fuzail & A Khan, Saad. (2015), "EVALUATING THE NEED FOR SMART CITIES IN INDIA", International Journal of Advance Research In Science And Engineering, Vol.4, Special Issue 01, March 2015.

Census of India, "Population Census-2011", Government of India, 2011. available:http://www.census2011.co.in & www.census.co.in

AIF, Poverty in India, Azad India Foundation, Kishanganj, India. Available at: http: //www.azadindia. org/social-issues/poverty-in-india.html

NIUA, Report on Urban Infrastructure and Services, Summary and Recommendations, National Institute of Urban Affairs, New Delhi, 2011.

N. Parasuraman, Blog: So, what is the smartness quotient of your city?, Schneider Electric, 2013.available:http://blog.schneider-electric.com/smart-grid/2013/08/18/so-what-is-thesmartness-quotient-of-your-city/

Chourai et. al. "Understanding Smart Cities: An Integrative Framework", Proc. IEEE Computer Science Society, 45th Hawaii International Conference on System Sciences, Hawaii, 2012, pp. 2289-2297.

Belissent, WEBINAR: The Core Of A Smart City Must Be Smart Governance,CIOS, Forrester, 2011. available: https://www.forrester.com / The+Core+Of+ A+Smart+City+Must+Be+Smart+Governance/-/EWEB7738

7.

Authors:

Mukund Sarda, Bhagyashree Deshpande, Sapna Deo, Rajesh Karanjkar

Paper Title:

A Comparative Study on Maslow's Theory and Indian Ashrama System

Abstract: This paper aims to take a comparative view about the Indian Ashram System and Maslow's study. It in no way tries to prove that which one is better or wrong but it gives a holistic universal approach to the studies conducted by Maslow and its relevance practiced by Indian Vedic culture. It is important to note that the parallels drawn between the two social theories not only make the two theories understand better but also gives a deep understanding of technique of motivation that are stable and enduring. Maslow's theory of hierarchy of needs was published in 1943 in a journal psychological Review. Already there are numerous critical studies done on this topic. And many have differed with this study and its relevance in today's world by diversifying it into cultures, individual needs and so on. Yet the basic structure of the theory should be understood and there should be a deeper understanding of his works as this proves to be a basis of most of the managerial thoughts today. The theory talks about the basic human tendencies and behavioural patterns and more studies should be conducted to inculcate its references in today's world. Some of the critics criticize it as not being relevant in today's world but the relevance could be found out in some of the managerial practices even today. which would be later discussed in this article.

Keywords: Maslow's Theory, Perspective, Indian Ashrama System. 


References:

Kaur, "Maslow's Need Hierarchy Theory: Applications and Criticisms", Global Journal of Management and Business Studies, 2013.

Nyameh Jerome, "Application of the Maslow's hierarchy of need theory; impacts and implications on organizational culture, human resource and employee's performance", International Journal of Business and Management Invention, 2013

Maslow, A. H. (1970) Motivation and Personality. New York: Harper & Row.

Hagerty, M. R. (1999) Testing Maslow's Hierarchy of Needs: National Quality-of-Life Across Time. Social Indicators Research, 46(3), 249-271 DOI:10.1023/A:1006921107298

Cangemi, Joseph, Analysis of an Adversarial Labor/Management Situation in a Latin American Industrial Setting: A Case Study Using Maslow's Hierarchy of Needs, Organization Development Journal, Vol. 27, No. 1, Spring 2009
Mousavi, Seyed Hadi; Dargahi, Hossein, Ethnic Differences and Motivation Based on Maslow's Theory on Iranian Employees Iranian Journal of Public Health, Vol. 42, No. 5, May 2013

Lowry, ed., The Journals of A. H. Maslow (2 vol., 1979); E. Hoffman, The Right to be Human: A Biography of Abraham Maslow (1988).

Gambrel, Patrick A.; Cianci, Rebecca, Maslow's Hierarchy of Needs: Does It Apply in A Collectivist Culture, Journal of Applied Management and Entrepreneurship, Vol. 8, No. 2, April 2003

8.

Authors:

D. Sharmila, M. Purnachandra Rao, P. S. V. Subbarao, S Nagakishore Bhavanam

Paper Title:

Design, Simulation & Fabrication of Multiband Octagonal Patch Antenna

Abstract: Due to rapid improvement in population multi band antenna are required because of a single antenna can work for multiple applications and antenna should behave as a versatile. In this paper a new model of multiband octagonal patch antenna is developed. The main advantages of multi band antennas are its reduced size and for multiband operation. The proposed multiband octagonal patch antenna can be operated in six different frequencies and 5 frequency bands. The developed antenna is applicable to C, Ku, K, Q and U-bands transmission. The proposed antenna has been designed, simulated by using HFSS (High Frequency Structural Simulator) software 15.0 and Fabricated, analyzed by combinational Analyzer. The simulated return losses obtained are -12.2dB, -14.0dB, -17.4dB, -17.8dB, -20.5dB and -10.9dB at 7.6GHz, 12.0GHz, 24.5GHz, 37.7GHz, 43.2GHz and 47.9GHz respectively and obtained VSWR (Voltage Standing Wave Ratio) values are 1.6, 1.4, 1.3, 1.2, 1.1 and 1.7. The measured (fabricated) return losses obtained are -11.9dB, -13.9dB, -17.1dB, -17.5dB, -20.1dB and -10.6dB at 7.6GHz, 12.0GHz, 24.5GHz, 37.7GHz, 43.2GHz and 47.9GHz respectively and obtained VSWR (Voltage Standing Wave Ratio) values are 1.5, 1.4, 1.2, 1.1, 1.1 and 1.6. The obtained VSWR values are ˂2 (ideal case is 1). It is observed that good agreement between measured (fabricated) and simulated results. The measured results are analyzed by combinational analyzer. The proposed antenna is capable of handling C, Ku, K, Q and U-band applications in an efficient manner.

Keywords: Octagonal patch antenna, C-band, Ku-band, K-band, Q-band, U-band, HFSS, Return loss, VSWR.


References:

Chakrabarti and A. Chakraborty, "Dual-band dual sense microstrip antenna with improved characteristics," in Electronics Letters, vol. 54, no. 20, pp. 1149-1150, 4 10 2018.

S Nagakishor, R.S Kalyan "Design of a Novel Coaxial Feed Triple Frequency Patch Antenna with Slots and Shorting Pin", Procedia Computer Science, 1877-0509, Vol. 85, 2016, 345–351.

Vasujadevi, M., Madhav, B.T.P., Shiva Skandan "Maple leaf shaped array antenna for multiband applications", International Journal of Engineering and Technology (UAE), 2018.

Liu, Y. Wu, Z., "A Dual-Band PatchAntenna for Pattern Diversity Application," in IEEE Access, vol. 6, pp. 51986-51993, 2018.

Vasujadevi, M., Naga Kishore, B.S., Batchu, M., Prasanna Kumar, A., Maheshbabu "Performance optimization of multiband microstrip patch antenna by incorporating EBG structures", Journal of Advanced Research in Dynamical and Control Systems, 2017.

Masood, "Dualmode dual-port pattern diversity antenna for 2.45-GHz WBAN" IEEE AWP Lett. vol. 16 pp. 1064-1067, 2017.

S Nagakishore, "Design & Simulation of Tripple Frequency Triangular Patch Antenna by Using HFSS 14.0", International Journal of Applied Engineering Research, vol. 10, No. 20, 2015, 1087-1090, 18585-18588.

Sekhar, B.S.N.Kishore "Triplefrequency Circular PatchAntenna" IEEE ICCIC, 2014, pp.1231-1233.

Alieldin,"Tripleband Dualpolarized IBS Antenna for 2G,3G,4G&5G Applications," in IEEE Access, vol. 6, 49209-49216, 2018.

Vasujadevi, M., B.S. Nagakishore"Performance optimization of multi-band microstrip patchantenna by incorporating EBG structures, JARDCS, 2017.

9.

Authors:

Altaf O. Mulani, P. B. Mane

Paper Title:

Secure and area Efficient Implementation of Digital Image Watermarking on Reconfigurable Platform

Abstract: Now a day digital data is easy to process but it permits unauthorized consumers to access this information. To protect this information from unauthorized access, cryptography and watermarking are the commonly used techniques. In this paper, implementation of fast and area efficient Discrete Wavelet Transform (DWT) oriented invisible image watermarking system integrated with cryptography on reconfigurable platform is suggested. In DWT implementation, simplified formulae are derived for generation of approximation and detailed coefficients due to which this operation utilizes simply 306 slice registers and its maximum operational frequency is 556.174 MHz. In AES implementation, keys are initially generated using MATLAB and then these keys are used in the Xilinx System Generator based model due to which this implementation occupies 121 slice registers and its maximum operating frequency is 1102.536 MHz. Complete system is designed using Xilinx SysGen tool and Vivado. Simulation is accomplished using MATLAB Simulink. Watermark embedding system is implemented on Artix7 FPGA (xc7a100t-1csg324) and it utilizes 2961 slices at maximum operating frequency of 148.895 MHz. Watermark extraction system is implemented on Artix7 FPGA (xc7a35t-1cpg236) and it occupies 87 slices.

Keywords: Watermarking, Cryptography, DWT, AES, FPGA, VLSI.


References:

Mulani Altaf O. and P. B. Mane. "An Efficient implementation of DWT for image compression on reconfigurable platform", International Journal of Control Theory and Applications, Jan. 2017.

Kulkarni Priyanka R., Altaf O. Mulani and P. B. Mane, "Robust Invisible Watermarking for Image Authentication." Emerging Trends in Electrical, Communications and Information Technologies: Proceedings of ICECIT-2015. Springer Singapore, 2017.

Altaf O. Mulani and P. B. Mane, "Area Efficient High Speed FPGA Based Invisible Watermarking for Image Authentication", Indian Journal of Science and Technology, 9(39), DOI: 10.17485/ ijst/ 2016/ v9i39/ 101888, October 2016.

Adesh Kumar, Prakshi Rastogi, Pragyan Srivastava, "Design and FPGA Implementation of DWT, Image Text Extraction Technique", 3rd International Conference on Recent Trends in Computing 2015 (ICRTC-2015), March 2015.

Kulkarni Priyanka R., and Altaf O. Mulani. "Robust Invisible Digital Image Watermarking using Discrete Wavelet Transform." International Journal of Engineering Research and Technology (IJERT), Vol. 4. No. 01, Jan. 2015.

Khose P.N. and Raut V.G., "Implementation of AES algorithm on FPGA for low area consumption", International Conference on Pervasive Computing (ICPC), Jan. 2015.

Della Baby, Jitha Thomas, Gisny Augustine, Elsa George, Neenu Rosia Michael, "A Novel DWT based Image Securing Method using Steganography", International Conference on Information and Communication Technologies (ICICT 2014), Dec. 2014

Altaf O. Mulani and Dr.P. B. Mane, "Area optimization of cryptographic algorithm on less dense reconfigurable platform", IEEE International Conference on Smart Structures and Systems (ICSSS), Oct. 2014

Karthigaikumar P., Anumol, Baskaran K., "FPGA implementation of High Speed Low Area DWT based invisible image watermarking algorithm", International Conference on Communication Technology and System Design, 2011.

Borkar A.M., Kshirsagar R.V. and Vyawahare M.V., "FPGA implementation of AES algorithm", IEEE International Conference on Electronics Computer Technology (ICECT), April 2011.

Karthigaikumar P. and Baskaran K., "An ASIC implementation of a low power robust in-visible watermarking processor", International Journal of System Architecture, 2010.

Kaur S. and Mehra Rajesh, "High Speed And Area Efficient 2D DWT Processor Based Image Compression", International Journal of Signal and Image Processing (SIPIJ), Dec. 2010.

Jih Yeh, Che-Wei Lu, Hwei-Jen Lin and Hung-Hsuan Wu, "Watermarking Technique Based On DWT Associated With Embedding Rule", International Journal of Circuits, Systems And Signal Processing, 2010.

Husaini Afrin Zahra and Nizamuddin M., "Challenges and approach for a robust image water marking algorithm", International Journal of Electronics Engineering. 2010.

Mohamed Zuhair A. and Mohamed Yousef A., "FPGA based image security authentication in digital camera using invisible watermarking technique", International Journal of Engineering Science and Technology, 2010.

Dorairangaswamy M.A., "A Novel invisible and blind watermarking scheme for copyright protection of digital images", International Journal of Computer Science and Network Security, April 2009.

Mohanty Saraju P., Ranganathan N., "VLSI architecture and chip for combined invisible robust and fragile watermarking", Proceedings of the IEEE workshop on signal processing 

System, 2007.

Al-Haj Ali, "Combined DWT-DCT Digital Image Watermarking", Journal of Computer Science, 2007.

Kaur Swinder and Vig R., "Efficient Implementation of AES Algorithm in FPGA Device, IEEE International Conference on Computational Intelligence and Multimedia Applications, Dec. 2007.

P. Mohanty, N. Ranganathan and R. K. Namballa, "A VLSI architecture for visible watermarking in a secure still digital camera (S/sup 2/DC) design (Corrected)*," in IEEE Transactions on Very Large Scale Integration (VLSI) Systems, vol. 13, no. 8, pp. 1002-1012, Aug. 2005.
Chao-Tsung Huang, Po-Chih Tseng and Liang-Gee Chen, "Analysis and VLSI architecture for 1-D and 2-D discrete wavelet transform," in IEEE Transactions on Signal Processing, vol. 53, no. 4, pp. 1575-1586, April 2005.

Alomari Raja S. and Al Jaber Ahmed, "A Fragile Watermarking Algorithm for content authentication", International Journal of Computing and Information Science, 2004.

Mohanty S.P., R. Kumara C. and Nayak S., "FPGA Based Implementation of an Invisible-Robust Image Watermarking Encoder", Lecture Notes in Computer Science (LNCS), CIT 

Springer-Verlag, Dec. 2004.

Xinmiao Zhang and K. K. Parhi, "High-speed VLSI architectures for the AES algorithm," in IEEE Transactions on Very Large Scale Integration (VLSI) Systems, vol. 12, no. 9, pp. 957-967, Sept. 2004.

10.

Authors:

Ruby Bhatt, Priti Maheshwary, Piyush Shukla

Paper Title:

Simulating Fruit Fly Optimization Algorithm in Calculation of Energy Cost with Respect to Multipath Routing for Node Capture Attack in WSN

Abstract: The concept of 'Smart' has made sensors very much prominent in one's life. In the same line, Wireless sensor network (WSN) [1]is another area of interest. There are good side and bad side of coin when dealt with WSN. Good side of WSN has made their presence felt in various areas but bad side made them susceptible to different types of physical attacks. It is collection of tiny sized sensor nodes. And the tiny sensor nodes have limited resource capacity. It is screened to external atmosphere for circulating data. But, due to its mobile nature, nodes are susceptible for many types of attacks. Node capture attack is supposed to be severe attacks in WSN [2]. In this type, the node is substantially captured by an assailant and eradicates the secret information from the node`s storage. This paper proposes aFruit Fly Optimization Algorithm (FFOA) [13]. It is based on multiple objectives [4] node capture attack algorithm.Proposed algorithm serves these objectives: maximum node contribution [4], maximum key contribution [4], and leastresource expenses [4].Routing can be single path or it may be multipath. The simulation result illustrates that FFOA obtains a lower energy cost andlower attacking roundsas compared with matrix algorithm (MA) [5] and other node capture attack algorithms for multipath routing.

Keywords: Vertex, Seizure, Fruit Fly, Optimization, Capture, Vulnerable.


References:

1. Amandeep Kaur and Sandeep Singh Kang, "Attacks in Wireless Sensor Network- A Review", International Journal of Computer Sciences and Engineering, IJCSE, Vol. 6, Issue 4, pp-157-162, 2016.
2. BhavanaButani, Piyush Kumar Shukla, and Sanjay Silakari, "An Exhaustive Survey on Physical Node Capture Attack in WSN", International Journal of Computer Applications, IJCA, Volume 95, No.3, pp-32-39, 2014.
3. Bhoopathy V. and R.M.S. Parvathi, "Securing Node Capture Attacks for Hierarchical Data Aggregation in Wireless Sensor Networks", International Journal of Engineering Research and Applications, IJERA, Vol. 2, Issue 2, pp-466-474 , 2012.
4. Chi Lin and GuoweiWu, "Enhancing the attacking efficiency of the node capture attack in WSN: a matrix approach", J Supercomput, Springer Science &Business Media, pp-1-19, 2013. (DOI 10.1007/s11227-013-0965-0)
5. Chi Lin, Guowei Wu, Chang Wu Yu, and Lin Yao, "Maximizing destructiveness of node capture attack in wireless sensor networks", J Super comput, Springer Science & Business Media, Vol. 71, pp-3181–3212, 2015.(DOI 10.1007/s11227-015-1435-7)
6. Chi Lin, Tie Qiu, Mohammad S. Obaidat, Chang Wu Yu, Lin Yao and Guowei Wu, "MREA: a minimum resource expenditure node capture attack in wireless sensor networks", Security And Communication Networks, Wiley Online Library, Vol. 9, pp-5502–5517, 2016. (DOI: 10.1002/sec.1713)
7. Chuiwei Lu, and Defa Hu, "A Fault-Tolerant Routing Algorithm for Wireless Sensor Networks Based on the Structured Directional de Bruijn Graph", Cybernetics And Information Technologies, Bulgarian Academy Of Sciences, Volume 16, No 2, pp-46-59, 2016. (DOI: 10.1515/cait-2016-0019)
8. Daehee Kim, Dongwan Kim, and Sunshin An, "Source Authentication for Code Dissemination Supporting Dynamic Packet Size in Wireless Sensor Networks", Sensors, MDPI, Vol. 16, pp-1 -22, 2016. (doi:10.3390/s16071063)
9. Daehee Kim, Dongwan Kim and SunshinAn, "Communication Pattern Based Key Establishment Scheme in Heterogeneous Wireless Sensor Networks", KSII Transactions On Internet And Information Systems, Vol. 10, No. 3, pp-1249-1272, 2016. (http://dx.doi.org/10.3837/tiis.2016.03.017)
10. Harpreet Kaur, "Node Replication attack detection using Dydog in Clustered sensor network", Computer Science and Engineering Department, Thapar University Patiala, pp-1-71, 2017.
11. I. QasemzadehKolagar, H. Haj SeyyedJavadi, and M. Anzani, "Hypercube Bivariate-Based Key Management for Wireless Sensor Networks", Journal of Sciences, Islamic Republic of Iran, University of Tehran, Vol. 28, No. 3, pp-273 – 285, 2017.
12. R. Vijayarajeswari, A. Rajivkannan and J. Santosh, "Survey Of Malicious Node Detection In Wireless Sensor Networks", International Journal of Emerging Technology and Innovative Engineering, Volume 2, Issue 6, pp-335-338, 2016.
13. Lin Wang, Yuanlong Shi, Shan Liu, "An improved fruit fly optimization algorithm and its application to joint replenishment problems", Elsevier
14. Xing Guo, Jian Zhang, Wei Li and Yiwen Zhang, "A fruit fly optimization algorithm with a traction mechanism and its applications", International Journal of Distributed Sensor Networks.
15. Ze Wang, Chang Zhou, and Yiran Liu, "Efficient Hybrid Detection of Node Replication Attacks in Mobile Sensor Networks", Hindawi, Mobile Information Systems, pp-1-14, 2017. (https://doi.org/10.1155/2017/8636379)
16. Xiao C., Hao K., Ding Y., "An Improved Fruit Fly Optimization Algorithm Inspired from Cell Communication Mechanism", Hindawi Corporation, 2017
17. Tague P., "Identifying, modeling, and mitigating attacks in wireless adhoc and sensor networks".
18. W. Guowei, C. Xiaojie, S. Mohammad and L. Chi, "A high efficient node capture attack algorithm in wireless sensor network based on route minimum key set".
https://ijitee.org/wp-content/uploads/2017/08/logo.png
0
0
IJITEE Journal
https://ijitee.org/wp-content/uploads/2017/08/logo.png
IJITEE Journal
2018-11-08 11:54:15
2018-12-28 07:17:05
Volume-8 Issue-2