Version
Download

19

File Size

4.00 KB

File Count

1

Create Date

April 6, 2018

Last Updated

November 23, 2018
Volume-7 Issue-8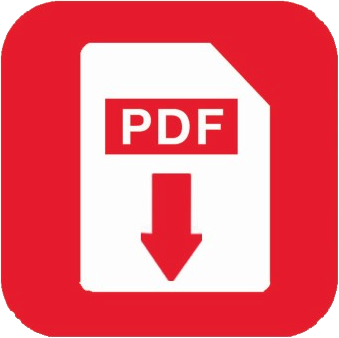 Download Abstract Book
S. No

Volume-7 Issue-8, May 2018

, ISSN: 2278-3075

 (Online)




Published By: Blue Eyes Intelligence Engineering & Sciences Publication Pvt. Ltd.

Page No.

1.

Authors:

Dara Singh, Rohit Mahajan

Paper Title:

TRAP: A New Transmission Range Adjustment Protocol for MANET 

Abstract: MANET is combination of mobile nodes which uses multi hop transmission for communication. Due to highly dynamic topology, routing in MANET is challenging task, moreover presence of malicious nodes makes the overall network very insecure. We study both the availability and the duration probability of a routing path that is subject to link failures caused by node mobility. In this paper we studied of Energy Efficient Cluster based routing Protocol and also proposed a Transmission Range Adjustment Protocol (TRAP) algorithmic approach towards energy efficient clustering. The aim of this algorithm is to build energy efficient cluster formation, so that the re- election of cluster head can avoid. TRAP algorithmic approach effectively uses the knowledge of neighborhood to calculate mobility, energy and signal strength of the nodes. The high value of node is elected as cluster head to keep the head alive for long time that further lead to enhance the overall performance of network and reduce the network overhead. The performance of proposed TRAP (Transmission Range Adjustment Protocol) algorithmic approach is analysis under five metrics such as a Network life time, Energy consumption, throughput, delay, packet delivery ratio. In this algorithm, we will find that node which has highest weight and make it as cluster head node for base station and best efficient path.

Keywords: MANET, Clustering, Mobility, Efficiency, TRAP, Routing Protocols, Cluster Head.


References:

Prehofer, C. Bettstetter. "Self-organization in communication networks: Principles and design paradigms" IEEE Communications Magazine. Vol. 43. Issue 7. 2005.pp. 78-85.

Wu, J. Cao. "Connected k-hop clustering in ad hoc networks". ICPP. 2005. pp 373-380.

Chatzigiannakis, S. Nikoletseas. "Design and analysis of an efficient communication strategy for hierarchical and highly changing ad-hoc mobile networks". Mobile Networks and Applications. Vol. 9. 2004. pp. 319-332.

Frodigh, P. Johansson, P. Larsson."Wireless Ad Hoc Networking--The Art of Networking without a Network". Ericsson Review. Vol. 77. 2000. pp. 248-263.

Rajaraman. "Topology control and routing in ad hoc networks: a survey". SIGACT News, Vol. 33. 2002. pp. 60-73.

Pushpita Chatterjee • Indranil Sengupta • S.K. Ghosh, "STACRP: a secure trusted auction-oriented Clustering-based routing protocol for MANET", Springer Science + Business Media, LLC 2012.V. Kawadia, P. R. Kumar. "Power control and clustering in ad hoc networks". INFOCOM 2003, Twenty-Second Annual Joint Conference of the IEEE Computer andCommunications Societies. Vol.1. 2003. pp. 459-469.

R. Lin and M. Gerla. Adaptive clustering for mobile wireless networks. IEEE Journal on Selected Areas in Communications, 15(7):1265–1275, sept 1997.

Ohtaaand S. Inoue and Y. Kakuda. An adaptive multi-hop clustering scheme for highly mobile ad hoc networks. In proceedings of sixth international symposium on autonomous decentralized systems(ISADS'03), Pisa, Italy, April 2003.

R. Lin and M. Gerla. A distributed control scheme in multi-hop packet radio networks for voice/data traffic support. In Proceedings of IEEEGLOBECOM, pages 1238–1242, 1995.

Pal A, Singh J, Dutta P. Path length prediction in MANET under AODV routing: Comparative analysis of ARIMA and MLP model, Egyptian Informatics Journal, 2015; Vol. 16, Issue 1.

Wang Z, Chen Y, Li C. PSR: a Light-Weight Proactive Source Routing Protocol For Mobile Ad Hoc Network, IEEE Transaction on Vehicular Technology, 2014; Vol. 63, Issue 2.

Yuan P, Fan L, Liu P, Tang S. Recent progress in routing protocols of mobile opportunistic networks: A clear taxonomy, analysis and evaluation, Journal of Network and Computer Applications, 2016; Vol. 62, Issue 3.

Buchegger and J.Y.LeBoudec. "Performance Analysis of the CONFIDANT Protocol: Cooperation of Nodes Fairness In Dynamic Ad-hoc NeTworks". In Proceedings of IEEE/ACM Symposium on Mobile Ad Hoc Networking and Computing Conference (MobiHOC), June 2002, Lausanne.

Michiardi, R.Molva, "Core: A COllaborative REputation mechanism to enforce node cooperation in Mobile Ad Hoc Networks", In Proceeding of IFIP-Communicatin and Multimedia Securtiy Conference August 2002,Slovenie.

Jiang, J. Ji, Y.C. Tay, Cluster based routing protocol, Internet Draft, draft-ietf-manet-cbrp-spec-01.txt, work in progress, 1999.

Bansal and M. Baker, "Observation-based Cooperation Enforcement in Ad Hoc Networks", http://arxiv.org/pdf/cs.NI/0307012, July 2003.

Xu Li Genetic, "Algorithm Simulated Annealing Based Clustering Strategy in MANET" ICNC, LNCS 3610, pp. 1121 – 1131, 2005, Springer-Verlag Berlin Heidelberg 2005.

Ira Nath, Rituparna Chaki, and Nabendu Chaki "WACA: A New Weighted Adaptive Clustering Algorithm for MANET," pp. 270–283, Springer-Verlag Berlin Heidelberg 2010.

Wonchang Choi, Miae Woo, "A Distributed Weighted Clustering Algorithm for Mobile Ad Hoc Networks," Proceedings of the Advanced International Conference on Telecommunications and International Conference on Internet and Web Applications and Services (AICT/ICIW 2006) IEEE.

Mohamed Aissa and Abdelfettah Belghith, "An Efficient Scalable Weighted Clustering Algorithm for Mobile Ad Hoc Networks," 978-1-4799-0133-3/13/$31.00 ©2013 IEEE

2.

Authors:

B. Chandana, M. Durga Rao

Paper Title:

Experimental Studies on Self Compacting Concrete with Partial Replacement of Fly Ash and Silica Fume

Abstract: The aim of this study is to evaluate the performance of Fly Ash and Silica Fume (replacement) a mineral admixture in concrete when it is mixed in cement concrete for workability, durability and strength of concrete using OPC (53- grade). Concrete over the past few years suggest that cement replacement materials along with mineral & chemical admixtures can improve the strength, workability and durability characteristics of concrete. The research has focused on developing self-compacting concrete in cooperating relatively large amounts of mineral by products such as Silica Fume and Fly Ash as supplementary cementing materials. This study investigates the performance of concrete mixture in terms of Compressive strength and split tensile strength for 7, 14 and 28 days respectively of M-30 grade concrete. This project deals with the self- compacting concrete where the replacement levels of OPC by Fly Ash were 15%, 20% and 25%, where replacement levels of OPC by Silica Fume were 6%, 9% and 12% by weight. Here in this project 1.2% of super-plasticizer was used in all the test specimens for better workability at lower water binder ratio and to identify the sharp effects of Silica Fume and Fly Ash on the properties of concrete. These Concrete specimens were deep cured in water under normal atmospheric temperature.

Keywords: Self Compacting Concrete, Fly ash, Silica fume, Fresh Concrete Properties, Hardened Properties, Compressive Strength, Split tensile Strength.


References:

Krishna Murthy. N, Narasimha Rao. A.V, Ramana Reddy I. V and Vijaya Sekhar reddy (2012). M, "Mix design procedure for self-compacting concrete", IOSR Journal of Engineering, 2(9): 33-41.

Zoran Grdic, Iva Despotovic, Gordan Toplicic (2008),"Properties of self-compacting concrete with different types of additives", Architecture and Civil engineering. 6(2):173-177.

Fareed Ahmed Memon, Muhd Fadhil Nuruddin and Nasir Shafiq (2013), "Effects of silica fume on fresh and hardened properties of fly ash based self-compacting geopolymer concrete", International journal of minerals, metallurgy and materials, 20(2): 205.

S, Ramanathan. P, Baskar. L and Venkatasubramani. R., (2013), "Study on durability characteristics of self-compacting concrete with fly ash", Jordan journal of civil engineering", 7(3).

Mahalingam and K. Nagamani (2011), "Effect of processed fly ash on fresh and hardened properties of self-compacting concrete", International journals of earth science and engineering, 4(5).

Okamura, H. and Ouchi, M, (2013), "Self-compacting concrete", Journal of Advanced Concrete Technology, 1(1): 5-15.

Okamura, H. and Ouchi, M., (1999), "Self-compacting concrete-development, present and future", Proceedings of the First International RILEM symposium on Self-Compacting Concrete, 3-14.

3.

Authors:

M. Veerraju, S. Arunchaitanya

Paper Title:

Experimental Study on High Strength Self - Compaction Concrete by using Fly Ash as a Partial Replacement of Cement and Copper Slag with Fine Aggregate

Abstract: In recent years, many of the structures are in complicated Architectural design, it is very difficult to compact the concrete in congested reinforcement. Self-Compacting Concrete (SCC) is a new kind of high performance concrete with excellent deformability and segregation resistance and that can flow through the gaps, corners and joints of reinforcement, without any vibrations or compaction. It was first developed in japan, 1986. But in our country usage of SCC is very less when compared with other countries like japan, European countries etc. Construction industry is facing a lot of problem with availability of natural resources. To overcome this, we need to go for alternative material in place of conventional aggregate. The attention for the environmental aspects moves the research towards recycling industrial by-products, as Fly ash and Copper slag. In this experimental study M60 grade of concrete is to be adopted. The cement and fine aggregate is partially replaced with fly ash and Copper slag respectively. Fly Ash will be replaced 5%, 10%, 15%, 20%, 25% by weight of cement And Copper slag by weight of fine Aggregates in various percentages such as 10%, 20%, 30%, 40%, 50% .The Compressive strength, Flexural strength, Split tensile strength on hardened concrete with various replacements is to be investigated. Slump cone, V-funnel, L-box, J-box, T-50 will also be conducted

Keywords: Fly Ash, Copper Slag, T50 test, L-box, J-box, V-funnel, Compressive Strength, Split Tensile Strength, Flexural Strength, high water reducer (HWR). 


References:

Khalifa s. Al-jabri, makoto hisada, salem k. Al-oraimi, abdullah h. Al-saidy "copper slag as sand replacement for high performance concrete"k.s. al-jabri et al. / cement & concrete composites 31 (2009) 483–488, Elsevier journal.

Dinesh s, "flexural behaviour of self-compacting concrete by using copper slag" september 2016 ijsdr | volume 1, issue 9

Mostafa khanzadi, Ali behnood, "mechanical properties of high-strength concrete incorporating copper slag as coarse aggregate" construction and building materials 23 (2009) 2183–2188, Elsevier journal.

Caijun shi, Christian Meyer, Ali behnood, "utilization of copper slag in cement and concrete" conservation and recycling 52 (2008) 1115–1120, Elsevier journal.

Khalifa s. Al-jabri, abdullah h. Al-saidy, ramzi taha "effect of copper slag as a fine aggregate on the properties of cement mortars and concrete" construction and building materials 25 (2011) 933–938, Elsevier journal.

Manoj Kumar Dash, Sanjaya Kumar Patro , Ashoke Kumar Rath "Sustainable use of industrial-waste as partial replacement of fine aggregate for preparation of concrete – A review" M.K. Dash et al. / International Journal of Sustainable Built Environment xxx (2016) xxx–xxx , Elsevier journal.

Chithra, S.R.R. Senthil Kumar , K. Chinnaraju "The effect of Colloidal Nano-silica on workability, mechanical and durability properties of High Performance Concrete with Copper slag as partial fine aggregate" Construction and Building Materials 113 (2016) 794–804, Elsevier journal.

Faez Alhussainy, Hayder Alaa Hasan, Sime Rogic, M. Neaz Sheikh, Muhammad N.S. Hadi "Direct tensile testing of Self-Compacting Concrete" Construction and Building Materials 112 (2016) 903–906, Elsevier journal.

Vijayaraghavan, A. Belin Jude, J. Thivy "Effect of copper slag, iron slag and recycled concrete aggregate on the mechanical properties of concrete" Resources Policy 53 (2017) 219–225, Elsevier journal.

Muhd Fadhil Nuruddin, Kok Yung Chang, Norzaireen Mohd Azmee, "Workability and compressive strength of ductile self-compacting concrete (DSCC) with various cement replacement materials", Construction and Building Materials 55 (2014) 153–157, Elsevier journal.

4.

Authors:

D. Srinivasulu, D. Vaneela

Paper Title:

Experimental Study on Concrete by Partial Replacement of Cement with Fly Ash and Fine Aggregate with Recycled Plastic Granules

Abstract: In Order To Explore Suitable Replacement, For Concrete Constituent, An Experimental Program Was Undertaken To Replace Cement And Fine Aggregate With Flyash And Plastic Granules Of Size Less Than 4.75mm Respectively. This Research Work Therefore Deals With Studying The Performance Of Concrete By Replacing Cement With Flyash And Obtaining Optimum Percentage And Then Replacing Fine Aggregate With Plastic Granules For Optimum Percentage Of Flyash. The Cement Has Been Replaced By Flyash Accordingly In The Range Of 0%, 10%, 20%,30% & 40% By The Weight Of M30 Grade Concrete. The Various Plastic Proportions Are 0%, 2%,4%,6%,8%, By Weight Of Fine Aggregate. Compression Test, Split Tensile Test And Flexural Strength Tests Will Be Done For 7Days, 14days And 28Days The Result Will Be Compared With Conventional Specimens.

Keywords: Fly Ash, Compressive Strength, Flexural Strength, Plastic Granules. 


References:

VinodGoud, NirajSoni, "PARTIAL REPLACEMENT OF CEMENT WITH FLYASH IN CONCRETE AND ITS EFFECT" IOSR Journal of Engineering (IOSRJEN) Vol. 06, Issue 10(Oct. 2016).

Rahul Bansal, Varinder Singh and Ravi Kant Pareek "EFFECT ON COMPRESSIVE STRENGTH WITH PARTIAL REPLACEMENT OF FLYASH" International Journal on Emerging Technologies 6(1): 1-6(2015).

Harini &K.V.Ramana "USE OF RECYCLED PLASTIC WASTE AS PARTIAL REPLACEMENT FOR FINE AGGREGATE IN CONCRETE" An ISO 3297: 2007 Certified Organization Vol. 4, Issue 9, September 2015

K.Ramadevi, Ms. R. Manju " EXPERIMENTAL INVESTIGATION ON THE PROPERTIES OF CONCRETE WITH PLASTIC PET (BOTTLE) FIBRES AS FINE AGGREGATES" www.ijetae.com ISSN 2250-2459, Volume 2, Issue 6, June 2012

Chien-chung chen, nathan jaffe, matt koppitz, wesley weimer, albert olocoser "CONCRETE MIXTURE WITH PLASTIC AS FINE AGGREGATE REPLACEMENT" international Journal of Advances in Mechanical and Civil Engineering, ISSN: 2394-2827 Volume-2, Issue-4, Aug.-2015.

Kshiteesh Gaur, Jyotsana, Anil Kumar Arya, Neelesh Kumar Singh "USE OF PLASTIC AS PARTIAL REPLACEMENT OF FINE AGGREGATE IN FIBRE REINFORCED CONCRETE" IOSR Journal of Mechanical and Civil Engineering (IOSR-JMCE) e-ISSN: 2278-1684,p-ISSN: 2320-334X, Volume 14, Issue 3 Ver. III (May. - June. 2017).

Sreenath and S. Harishankar "EFFECT OF PARTIAL REPLACEMENT OF FINE AGGREGATE IN CONCRETE WITH LOW DENSITY POLYPROPYLENE" International Journal of Civil Engineering and Technology (IJCIET) Volume 7, Issue 6, November-December 2016,

V.Mohod, Swapnil Samrit, Piyush Shrikhande "USE OF FLYASH AS PARTIAL REPLACEMENT OF CEMENT IN CONCRETE PAVEMENTS" International Conference on Science and Technology for Sustainable Development (ICSTSD)- 2016.

Jayeshkumar Pitroda1, Dr. L.B.Zala2, Dr.F.S.Umrigar "EXPERIMENTAL INVESTIGATIONS ON PARTIAL REPLACEMENT OF CEMENT WITH FLYASH IN DESIGN MIX CONCRETE" Pitroda et al., International Journal of Advanced Engineering Technology E-ISSN 0976-3945.

D. Padhye, N. S. Deo "CEMENT REPLACEMENT BY FLYASH IN CONCRETE" International Journal of Engineering Research Volume No.5, Issue Special 1, 8 & 9 Jan 2016.
https://ijitee.org/wp-content/uploads/2017/08/logo.png
0
0
IJITEE Journal
https://ijitee.org/wp-content/uploads/2017/08/logo.png
IJITEE Journal
2018-04-06 11:47:31
2018-11-23 07:49:43
Volume-7 Issue-8