Version
Download

16

File Size

4.00 KB

File Count

1

Create Date

May 8, 2018

Last Updated

November 23, 2018
Volume-7 Issue-9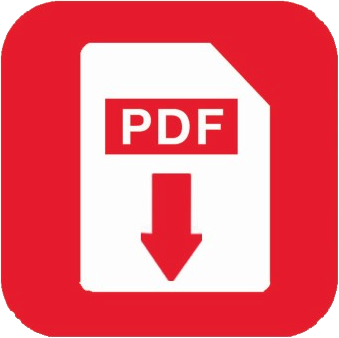 Download Abstract Book
S. No

Volume-7 Issue-9, June 2018

, ISSN: 2278-3075

 (Online)




Published By: Blue Eyes Intelligence Engineering & Sciences Publication Pvt. Ltd.

Page No.

1.

Authors:

Carmen Georgeta Dumitrache

Paper Title:

Writing In Drawing and Cartography

Abstract: Technical drawing cartographic plane refers to the graphical representation by certain rules and regulations established by standards and conventions with respect to geographic regions or areas of land landform, physical, natural, construction and existing design. This paper examines knowledge of standards and rules established by the Convention on flat graphical representation of geographical regions.


Keywords: Land, Cadaster, Topography, Surface Area, Cartography.


References:

Johnson, Anthony, Solving Stonehenge: New Key to an Ancient Enigma. (Thames & Hudson, 2008) ISBN 978-0-500-05155-9

National Cooperative Highway Research Program: collection, processing and integration of GPS data in GIS, p. 40. Published by Transport Research Board, 2002 ISBN 0309069165, 9780309069168

Toni Schenk1, Suyoung Seo, Beata Csatho Study Precision Airborne Laser Scanning Data with Photogrammetry, p. 118

Thomas Kibblewhilte şi Sara J Wilkinson, Measurement units: a phenomenon in the UK or profession with genuine global appeal? International Federation of Surveyors, 2004. Retrieved December 13, 2011.

http://www.surveyorsinfrance.com

A system test history Rectangular Albert C. White, 1983 Pub: Washington, DC: US Department of Interior, Bureau of Land Management: For sale by the Supt. de Docs, USGPO.

2.

Authors:

Eesha Mishra, Archita Bhatnagar

Paper Title:

A Survey on Cloud Computing

Abstract: "Cloud" processing – a moderately late term, characterizes the waysahead in software engineering world. Being based on many years of research it uses every ongoing accomplishment in virtualization, disseminated figuring, utility registering, and systems administration. It suggests an administration situated design through offering virtual products what's more, stages as administrations, diminished data innovation overhead for the end-client, incredible adaptability, diminished aggregate cost of possession, on request benefits and numerous different things. This paper is a short study construct of readings with respect to "cloud" processing and it tries to address, related research points, challenges ahead and conceivable applications. Cloud computing is another computational model which is principally in view of network registering. Distributed computing are regularly delineated as a figuring surroundings wherever registering needs by one gathering are frequently outsourced to an alternate gathering and once might want be merge to utilize the processing force or assets like data or messages, they willget to them by means of web. This paperis for any individual who will have as of later recognized with respect to distributed computing and wants to get a handle on a ton of in regards to distributed computing. And this paper, we depicted Cloud Computing, Architecture of Cloud Computing, Characteristics of Cloud Computing, and distinctive Services and Deployment model of Cloud Computing.

Keywords: Cloud Computing, On Demand Computing, Distributed Computing, Data Center, Cloud Technologies.


References:

Dillon, C. Wu, and E. Chang, "Cloud Computing: Issues and Challenges," 2010 24th IEEE International Conference on Advanced Information Networking and Applications (AINA), pp. 27-33, DOI= 20-23 April 2010.

Yang and Z. B. Chen, "Cloud Computing Research and Security Issues," 2010 IEEE International Conference on Computational Intelligence and Software Engineering (CiSE), Wuhan pp. 1-3, DOI= 10-12 Dec. 2010.

Q. Zhou, R. Zhang, W. Xie, W. N. Qian, and A. Zhou, "Security and Privacy in Cloud Computing: A Survey," 2010 Sixth International Conference on Semantics, Knowledge and Grids(SKG), pp.105-112, DOI= 1-3 Nov. 2010.

Lijun Mei, W.K. Chan, T.H. Tse, "A Tale of Clouds: Paradigm Comparisons and Some Thoughts on Research Issues", To appear in Proceedings of the 2008 IEEE Asia-Pacific Services Computing Conference (APSCC 2008), IEEE Computer Society Press, Los Alamitos, CA.

Liang-Jie Zhang; Qun Zhou, "CCOA: Cloud Computing Open Architecture," in proceeding of IEEE International Conference on Web Services (ICWS), 2009, pp. 607-616, 6-10 July 2009.

Shyam Patidar; Dheeraj Rane; Pritesh Jain "A Survey Paper on Cloud Computing" in proceeding of Second International Conference on Advanced Computing & Communication Technologies, 2012.

Yashpalsinh Jadeja; Kirit Modi, "Cloud Computing - Concepts, Architecture and Challenges" in Proceeding of International Conference on Computing, Electronics and Electrical Technologies [ICCEET], 2012.

3.

Authors:

Nupur Tyagi, Archita Bhatnagar

Paper Title:

A Review for Applying Finite Automata in Component Based Testing

Abstract: In Component-Based Software Engineering (CBSE), programming frameworks are fundamentally developed with reusable segments, for example, outsider segments and in-house fabricated parts. Segment Based Programming Development (CBSD) is utilized for making the product applications rapidly and quickly. In Part Based Development (CBD), the product item is worked by social event distinctive segments of existing programming from various merchants. This procedure decreases cost and time of the product item. Yet, for an analyzer, numerous challenges emerge in testing stage in light of the fact that the analyzer has a constrained access to source code of reusable part of the item. This ideas known as Black-Box Testing (BBT) of programming parts since Black box testing is utilized where source code of the segment isn't accessible. The extra data with the parts canbeutilized to encourage testing. This paper has its emphasis on testing of an application utilizing Finite Automata-based testing which covers two kinds of testing, viz. NFA-based testing and DFA-based testing. The working of the application is clarified with the assistance of UML graphs. We additionally suggest that a Finite State Automata (FSA) based dependability model can fill in as a be fitting answer for all current programming unwavering quality difficulties. The proposed show gauges genuine framework unwavering quality at runtime. The fundamental favorable position of this model is that it permits real or continuous dependability estimation, forecast and can like wise be prepared towards dynamic learning of the developing conduct of programming, and adaptation to non-critical failure.

Keywords: Component Based Software Development (CBSD); Unified Modeling Language (UML); NFA; DFA; Software Testing. Finite State Machines (FSMs); Software Reliability; Automata-Based Software Reliability Model; Finite State Automata


References:

Alur and D. L. Dill, "A Theory of Timed Automata", Theoretical Computer Science, vol. 126, no. 2, (1994), pp. 183-235.
Baudru, "Compositional Synthesis of Asynchronous Automata", Theoretical Computer Science, vol. 412, no. 29, (2011), pp. 3701-3716.
El-Far and J. A. Whittaker, "Model-based Software Testing", Encyclopedia on Software Engineering, John Wiley & Sons, Inc, (2002).
Fenton, P. Krause and P. Neil, "Software Measurement: Uncertainty and Causal Modeling", IEEE Software, vol. 19, no. 4, (2002), pp. 116-122.

Xia Bin & Pan Bin (2008). "Component Configuration Test Based on Mutation", International Symposium on Intelligent Information Technology, pp. 906-909.

Sanjukta Mohanty, Arup Abhinna Acharya & Durga Prasad Mohapatra (2011). "A model based prioritization technique for component based software resetting using UML state-chart diagram", 3rd International Conference on Electronics Computer technology, Vol. 2, pp. 364-368.
https://ijitee.org/wp-content/uploads/2017/08/logo.png
0
0
IJITEE Journal
https://ijitee.org/wp-content/uploads/2017/08/logo.png
IJITEE Journal
2018-05-08 09:59:54
2018-11-23 07:45:32
Volume-7 Issue-9